India has vast reserves of minerals, which are important for its industrial and economic growth; alongside the sector being one of the largest employers in the country. Biba Jasmine discusses how non-renewable minerals that are limited in nature and whose unsustainable extraction causes imbalance can potentially be placed for better environmental protection and preservation. The article is written keeping in mind the unprecedented destruction that non-renewable mineral extraction causes to biodiversity, forest, water balance, micro-climate and most of all, releasing greenhouse gases in the environment.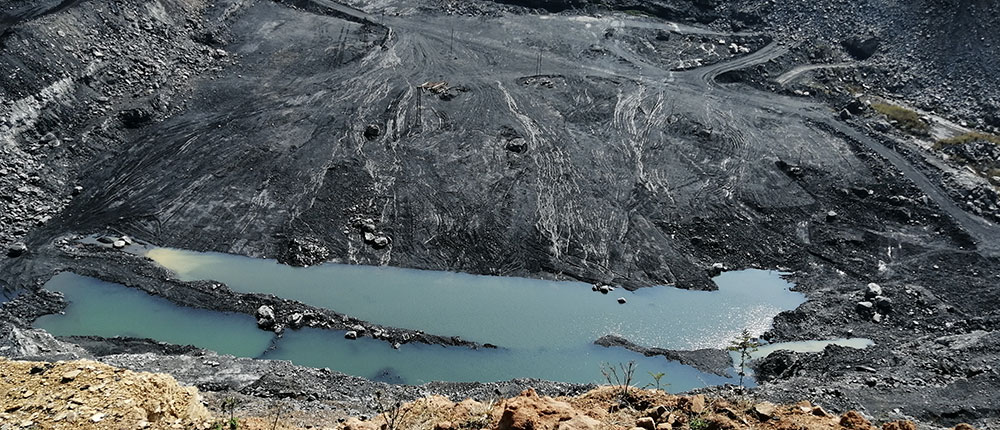 India's energy supply is provided mainly by coal, crude oil, renewable energy, and natural gas. India's oil output, however, is one of the lowest among the world's major economies and has declined in recent years. According to the 2019–20 economic survey, total raw coal production in India during 2018–19 was 730.4 million tonnes (MT), reflecting an 8.1 per cent rise. All India coal production was 410.5 MT in the year 2019–20 (April–November), with a growth rate of (-) 5.3 per cent due to excessive and unseasonal rains. Coal is India's most powerful indigenous energy source; with India holding the fifth largest coal reserves behind the USA, Russia, China, and Australia. The reserves meet more than half of India's energy demand. The allocation of such a vital natural resource, therefore, offers us a substantial case study to correlate with pro-growth initiatives.
Case in Point: Coal India Limited
Let us look at the example of Coal India Limited (CIL), one of the world's single largest coal producer. All India coal production achieved an 8.1 per cent rise in 2018–19, according to the statement laid in the Lok Sabha. There has been an upward trend since November 2019 and the country has produced the highest ever output of 74.8 MT in January 2020 and 77.96 MT in February 2020 in the last five years. Now the government's emphasis is on accelerating domestic coal production by redistributing more coal blocks, undertaking land acquisition support through state government, and managing coal movement efforts with Railways. The government has approved 25 per cent of coal sales to encourage economic output for newly allocated coal blocks. Also, it has planned that 100 per cent Foreign Direct Investment in coal mining operations to draw international players and create efficient and profitable coal exports. But in all this, not to miss, the report on 'Assessment of environmental impact due to mining activities and its mitigation in Coal India Limited and its subsidiaries' presented in the Parliament in 2019 that highlighted loopholes in the way environment safety was being managed by CIL and its subsidiaries.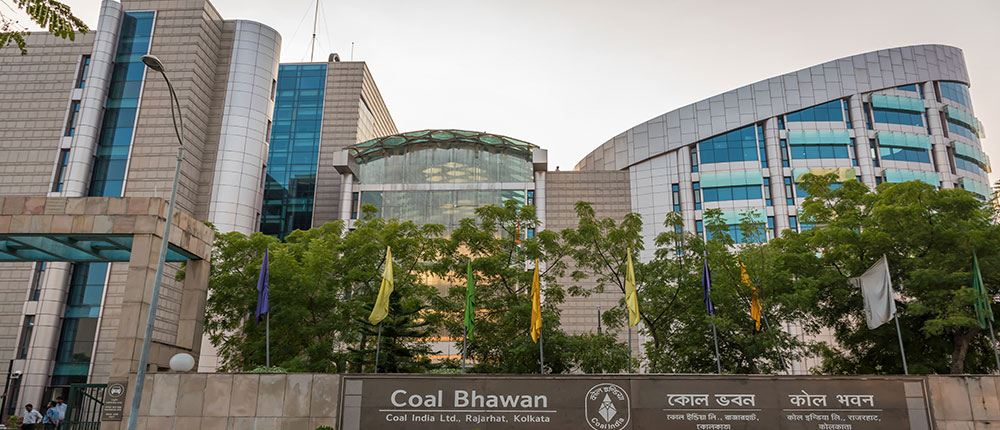 It is well noted that mineral operations will help the country further develop economically, if environmental and social factors, including, air, water, land, biodiversity is responsibly dealt with. If we closely scrutinize the statement made by then Minister of Coal, Shri Pralhad Joshi in 2019, where eliminating the coal import except for the limited non-substitutable imports was raised. The statement indicated India's willingness to creating a self-reliant ecosystem where environmental violations regarding unsustainable mining operations such as fly ash dumping, fire management, and environmental clearance are seriously accounted for and environmental performance increased, significantly.
Coal Fuels Development—Undeniably
Studies conducted by the International Energy Agency, show that coal is anticipated to become a key driver of world energy trends over the subsequent 20 years. For the developing world, it is a means for supplying basic facilities such as electricity to millions drowning in darkness. Southeast Asian countries such as Vietnam and the Philippines have the largest coal plant pipeline, with Malaysia and Thailand not far behind. And as per the Sustainable Energy for All (SEforALL), China and India are leading in the region.
Coal is the force behind any nation's rapid growth, but now the pattern seems to be shifting steadily. India's cumulative renewable power installed capacity (excluding hydro above 25 MW) has increased by 2.6 times from 35 GW in March 2014 to 90.39 GW in November 2020 and constitutes over 24 per cent of the country's installed power capacity, according to India's third biennial update report submitted to the United Nations Framework Convention on Climate Change (UNFCCC). The supercritical thermal power units that contributed to reduction in CO2 emission amounted to 53.70 million tonnes in 2020. This shows that India is obviously a front-runner. Despite a population of 1.3 billion, India is committed to fulfilling its national obligations to the international community at the highest level. And by halting 170 old thermal generation units (2018), it has set another precedent for the rest of the world that reducing and regulating coal usage is conceivable.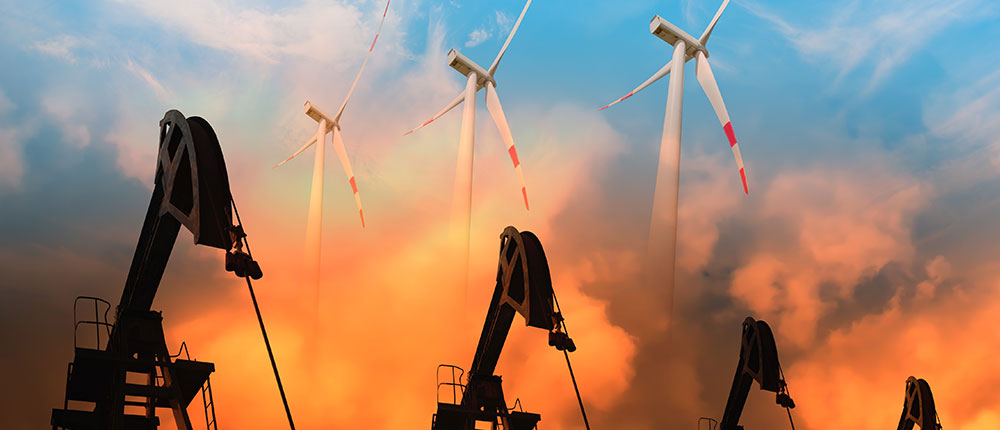 United Nations Appeal to the Governments
Recently, the United Nations has been vigorously calling on the global community to take firm action, as a matter of urgency, on the use of fossil fuels in the form of coal-fired power plants and coal consumption in sectors such as transportation, manufacturing, etc.
According to the 2019 Global Competitiveness Report, stringent steps were taken globally through the implementation of efficient electric vehicles, rising installed solar and wind farms capacity, and energy-saving appliances, non-renewable energy sources still account for approximately 80 per cent of global energy demand. So, the question remains whether the world is ready for a new era of clean, cheap, and accessible energy for all?
Amidst all this, global research and policy forums regularly examining the need for myriad substitutes to meet global energy demand and to move into renewable resources to reduce costs of production in most sectors to increase efficiency, paint an encouraging picture. The risk related to a rapidly changing climate is a serious issue bothering environmentalists and policymakers across the globe. Since it is one issue that would not just hamper 'a particular' sector but would send rippling effects to the basic thread that weaves any given 'society' comprising—social, economic, and ecological elements. Looking at the increased exposure to droughts, floods, and storms, it is clear that abiding by the Paris Agreement signed in 2016 within the UNFCCC, dealing with GHG emissions mitigation, adaptation, and finance-related needs are essential. The Paris Agreement is an ambitious global action that attempts to fight global climate change by maintaining a world temperature rise well below 2°C above pre-industrial levels and to pursue efforts to limit the temperature increase even further to 1.5°C.
The danger hanging overlooks inconceivable. From extra ocean level ascent that will bit by bit immerse waterfront territories and increment sea shore disintegration and flooding from beachfront to changes in precipitation exemplifies an expanded danger of floods and droughts, danger to biodiversity, and various expected difficulties to general human well-being. This indicates a clear need to rehearse the radical decrease of carbon dioxide emissions.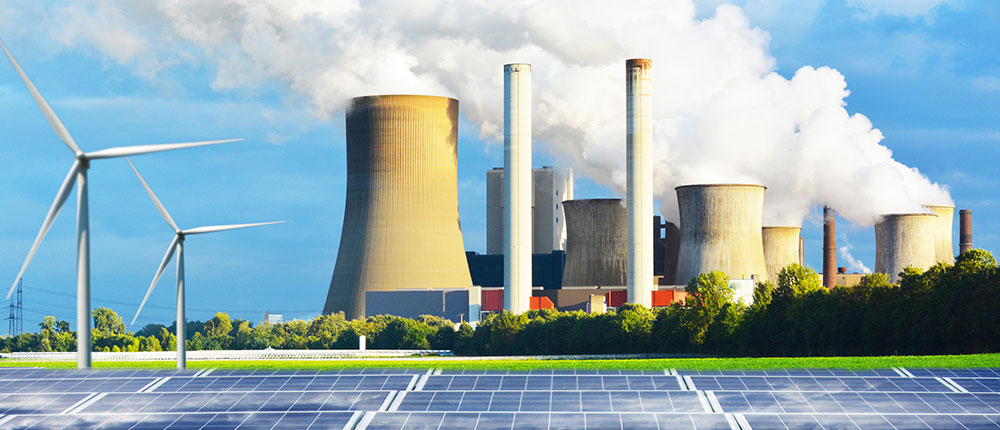 Let's Tap Bountiful Natural Assets
According to the India's National Electricity Plan, the commitment of sustainable power sources is evaluated to be around 21 per cent of the absolute power request of the nation in the year 2021–22 and 24 per cent by 2026–27. The significant endeavours being taken by the Government to meet the objectives of sustainable power source in the nation, vis-à-vis, incorporating Permitting Foreign Direct Investment up to 100 per cent under the programmed course, such as reinforcing of Power Purchase Agreements, ordering prerequisite of Letter of Credit as installment, the setting of Ultra Mega Renewable Energy, launching of new schemes, such as PM-KUSUM, Solar Rooftop Phase II, 12000 MW CPSU Scheme Phase-II, among other mega initiatives—is worth applauding.
As a major aspect of India's Nationally Determined Contributions under the Paris Agreement on Climate Change, India has committed 40 per cent of its introduced power age limit will be from non-renewable energy sources by 2030 and will decrease its carbon outflow force of GDP by 33–35 per cent from 2005 level. The Government has set a target of installing 175 GW of renewable energy capacity by 2022. This incorporates 100 GW solar, 60 GW from wind, 10 GW from biomass, and 5 GW from small hydropower. India is on track to achieve its renewable energy target of 175 GW and beyond as indicated by the Hon'ble Prime Minister in his address at the UN Climate Action Summit in September 2019.
Transitioning to Renewable Power
Furthermore, an ever-increasing number of nations, and organizations, recognize that innovation as of now exists to empower the world to change away from coal, and other non-renewable energy sources. SEforALL research shows that renewables are currently the least expensive type of new power age across 66 per cent of the world—less expensive than both new coal and new petroleum gas power—and, by 2030, wind and sun oriented energy will undermine coal and gas all over the place.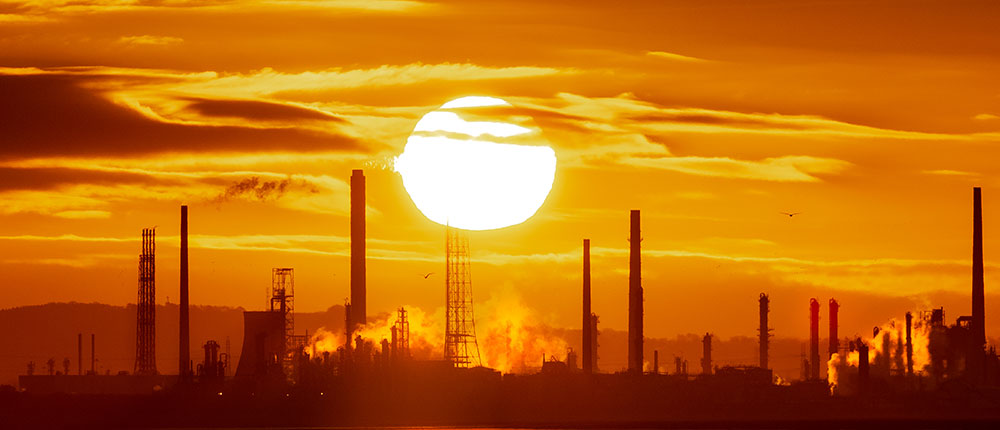 Time to Fix the Disconnect Between Words and Actions
The time has come to introspect within geography, conduct robust planning, and get the plan to ground execution. With environmental change occurring, it gets basic to develop utilization of renewables and firmly push the progress to clean fuel. It is in this manner the large hole between nations' environmental duties, and their arranged creation of non-renewable energy sources will get fulfilled, as elucidated by the 2019 Production Gap report. The hole is biggest with regards to coal: nations are at present intending to deliver 150 per cent more coal in 2030, than would be steady with constraining warming to 2°C, and just about multiple times more than would be predictable with restricting warming to 1.5°C.
With regards to fuel, the objective is to guarantee reasonable, dependable, feasible, and present-day fuel for all. The test for the UN, and the world, is to quickly accelerate the move towards renewables and kick the coal propensity for the last time. Also, to quicken this, in 2020, the UN propelled a Decade of Action, to launch endeavours to accomplish the objectives that make up the 2030 Agenda for Sustainable Development.
It is Never Too Late
The scenario internationally, however, is reassuring and encouraging. The United Kingdom, for instance, is relied upon to eliminate coal in the following not many years, Germany—one of the world's greatest clients of coal—has consented to stop by 2038, and eight other European Union nations have declared that they will stop coal use by 2030. Chile has promised to close the entirety of its coal-terminated force stations by 2040, and South Korea will close 10 plants by 2022.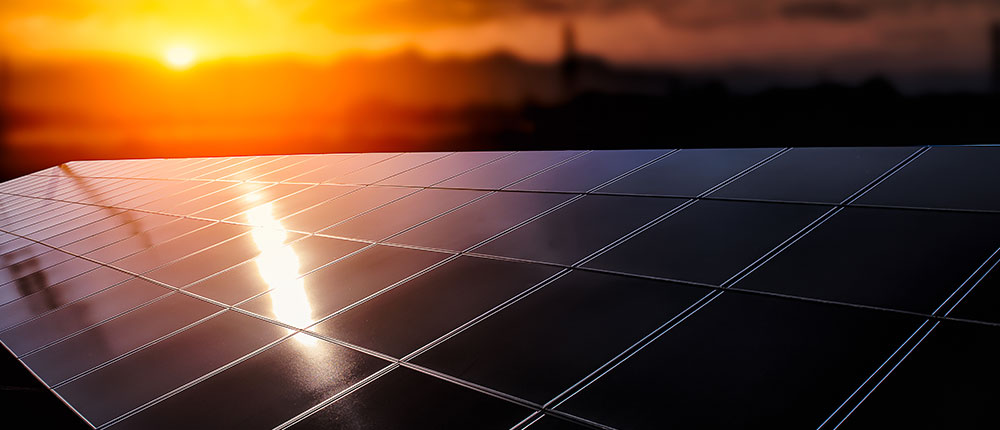 A Step Towards Creating 'Atmanirbhar Bharat'
On June 18, 2021, the Prime Minister auctioned 41 coal mine shafts for business mining. The rundown of 41 mines incorporated a few squares situated in woodland rich zones of Madhya Pradesh, Chhattisgarh, Jharkhand, Odisha, and Maharashtra. The auction did not come easy on a lot of States. For example, Maharashtra, Chhattisgarh, and Jharkhand have communicated reservations against the choice due to uprooting of communities and expanding human–elephant clashes.
Mineral assets are critical to India's turn of events, and its sales create gigantic assets however, not to miss out on its role in evaporation of water sources; expanding and deepening human–wildlife strife, and extending atmosphere emergency. This is the reason an adjusted methodology is basic with regards to the utilization of characteristic assets by and large, and mining specifically.
So in order to make India's 'Atmanirbhar' campaign a success—meaningful collaborations and cooperation between the local community and the administrations is the need of the hour. It is essential to tune into partner states, influence Gram Sabhas, and common society gatherings. This can help plan a supportable route forward that adjusts advancement and the insurance of India's under-stress biodiversity and natural life.
The Message is Loud and Clear
In an announcement made in November 2019 by the UN Secretary-General António Guterres, nations were asked to increase their endeavours to end their reliance on coal. It was recommended to have charges on carbon outflows, and remove the trillion of dollars endowments for petroleum product to address climate change crisis in time.
The message is obvious to economies that give off an impression of being developing and building quality on petroleum products to satisfy their fuel needs. One such locale being Southeast Asia, which is likewise helpless against environmental change. Taking a look at the information put out by the World Economic Forum, 2019, a more equitable, efficient, reliable, and stable global energy system needs legislative measures, investment from the private sector, and public–private partnership. This could be done by executing the Paris Climate Agreement—as discussed at the Conference of Parties 24 to the UNFCCC (COP24) held in 2019 in Poland.
Hence, we should put forth a purposeful attempt to move to a low-carbon world by putting resources into nature-based arrangements, estimating carbon, using innovations, progressing to a roundabout economy, and quickening low carbon vitality for all.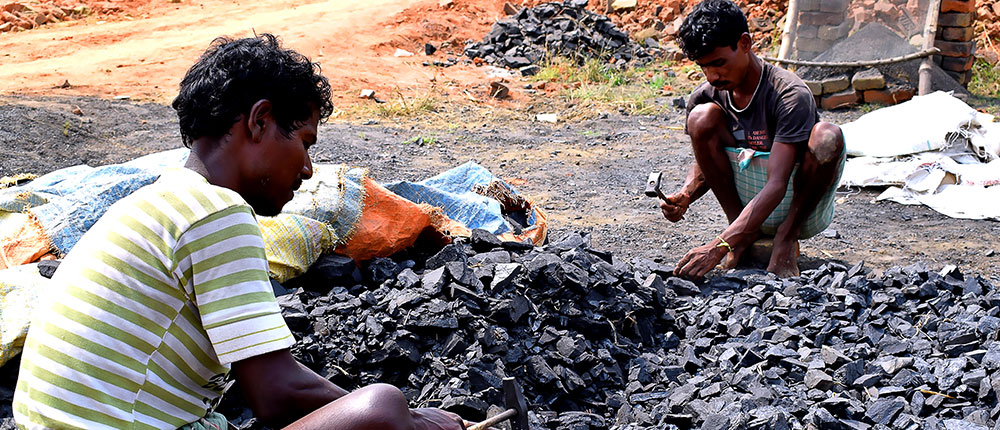 Considering the challenges posed by the COVID-19 pandemic, globally, it becomes imperative to enhance the relevance and effectiveness of the existing natural systems. Let us not lose this chance. As clearly and fervently highlighted by the Hon'ble Prime Minister at a high-level meeting of the UN Economic and Social Council in early July this year, let us think about human-centric globalization. While on one hand, India is communicating to the global audience the need for reforming the global multilateral systems to reflect changed realities of the contemporary world, it also carries the weight of introspecting at India's domestic agenda and enhancing its domestic efforts to not only achieving a salient role in achieving agenda 2030 and the Sustainable Development Goals but also in following India's motto of 'Sabka Saath, Sabka Vikaas'. So, whether it is expanding access to sanitation, bringing about gender parity in elementary and higher education, empowering women through financial inclusion, or talking about climate change, or exploring the massive potential of deploying renewable energy use across sectors, it should be well noted that India can and has worked with utmost sincerity to work towards building natural resource base and harness effectively and constructively, its renewable energy footing. And not to forget, the transition to renewable energy sources should be bottom-up.
Biba Jasmine is a Nehru-Fulbright Scholar with a major in sustainable development and conservation biology from the University of Maryland, College Park, USA. She is currently at the European University Institute, School of Transnational Governance, Italy, on a Policy Leader Fellowship, co-funded by the Erasmus and Programme of the European Union.
This article was first published in TerraGreen magazine.