Mentoring farmers in Mukteshwar towards sustainable organic agriculture
---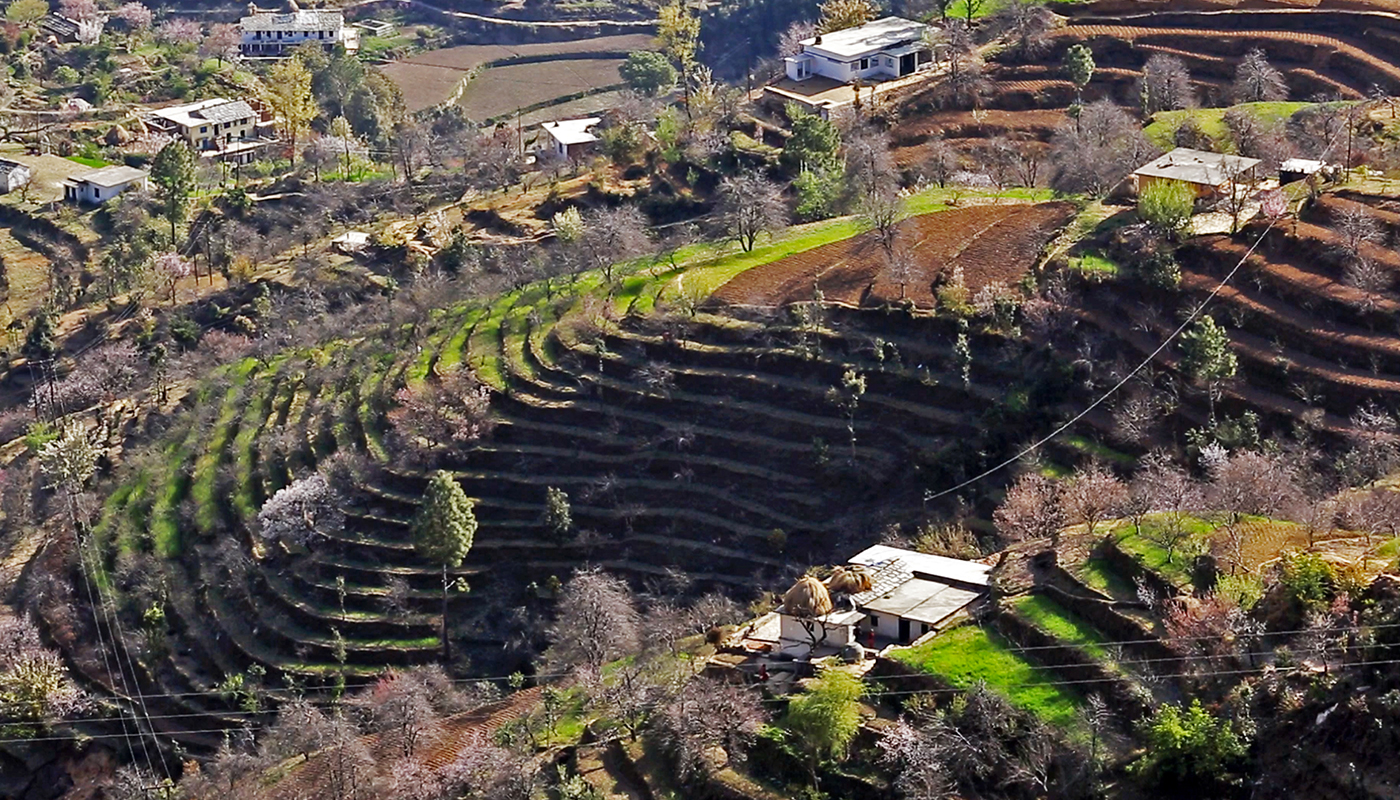 View of the valley from TRISHA, Supi
Located at a height of 7500 feet, the Supi village has been home to TERI's initiative TRISHA (TERI's Research Initiative at Supi for Himalayan Advancement) since 2003.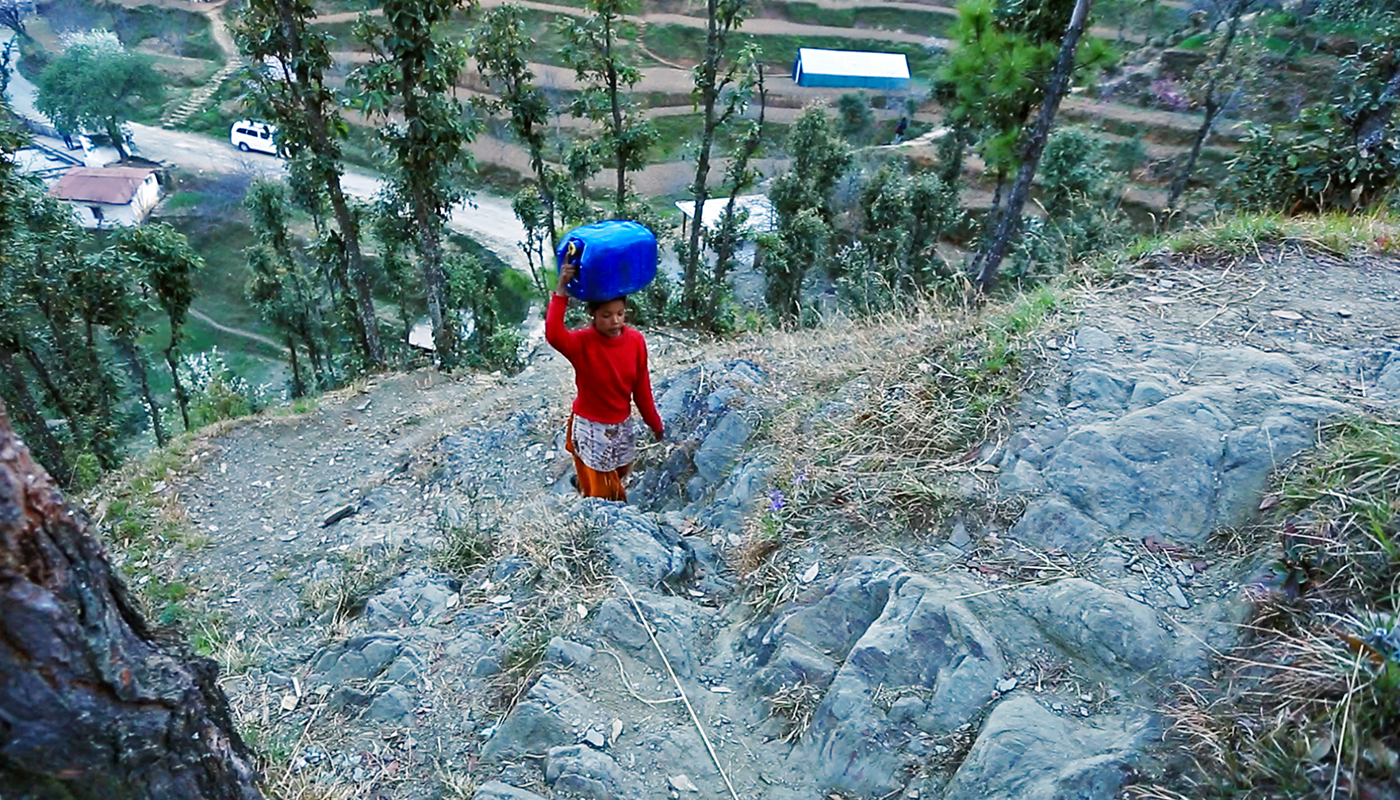 Sourcing water often requires travelling long distances in difficult terrains
Farmers here face the typical challenges of water scarcity, unpredictable weather, pest infestation, man-animal conflict and declining yields.
TRISHA introduced the farmers to a set of new practices that brought resource use efficiency in agriculture and at the same time improved their farm incomes.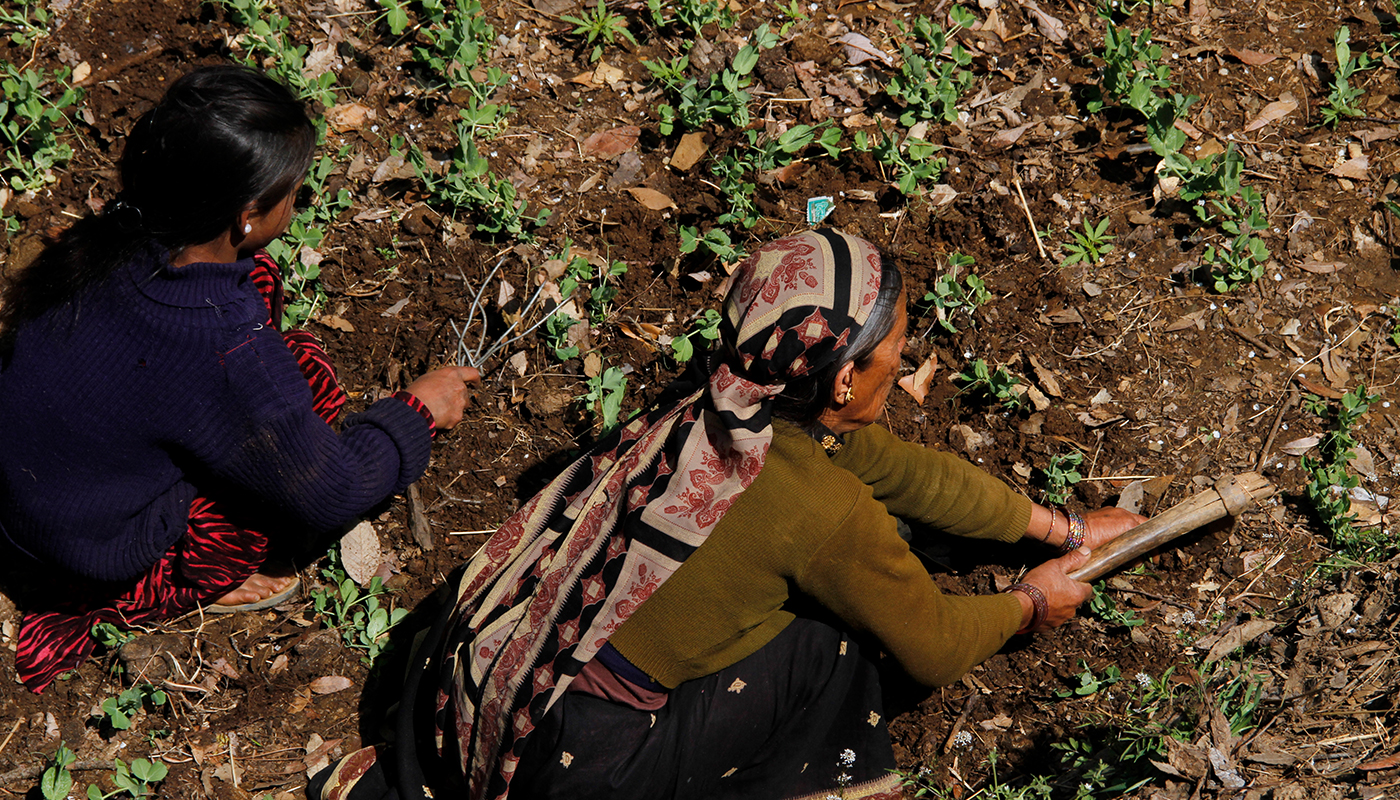 With the men migrating to the plains in search of work, it is up to the women to look after the agricultural activities in the hills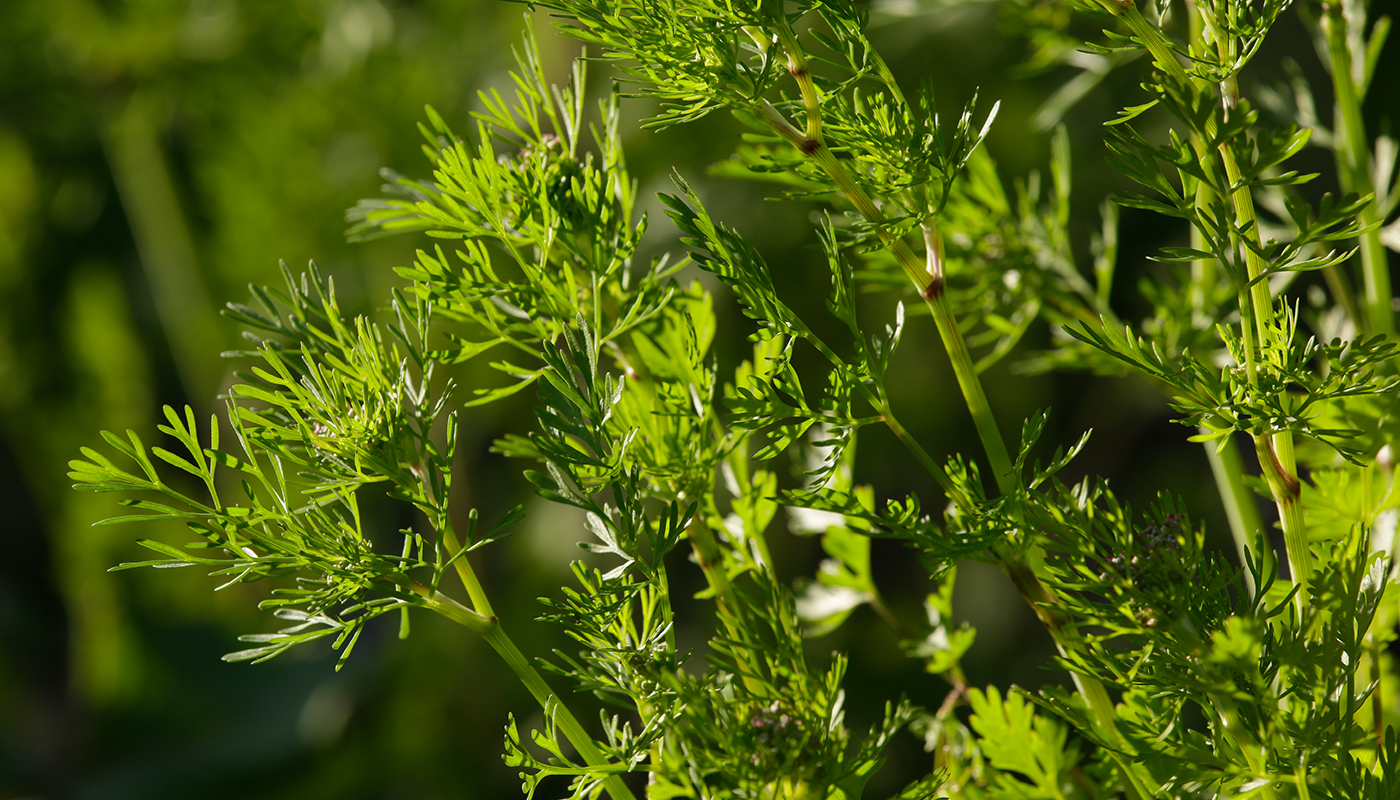 Herbs like parsley, rosemary etc have a growing market and hence bring in additional income for the farmers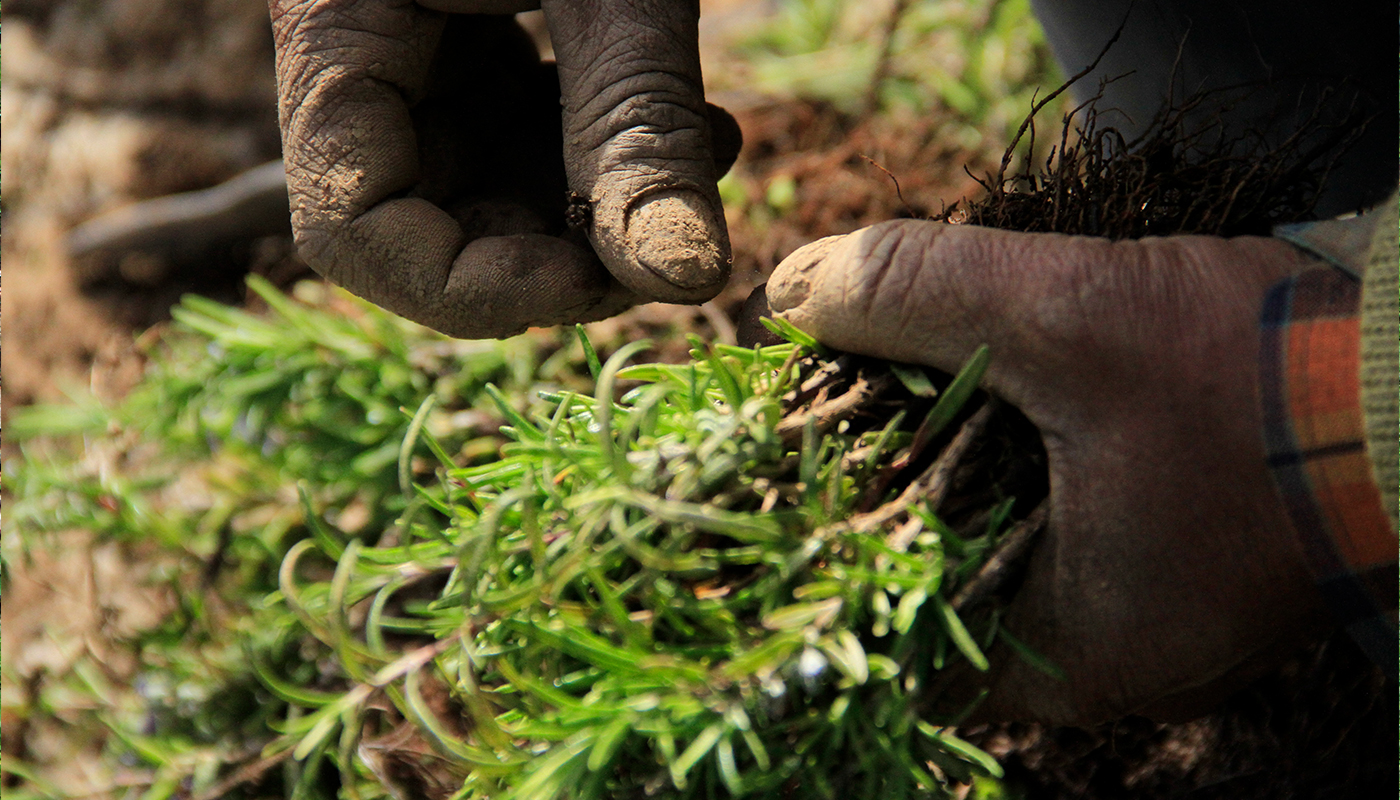 Collecting rosemary from the fields
The farmers of Supi typically grow crops like potato and cabbage which are input heavy, but do not give adequate returns. With TERI's support, they are now cultivating herbs and aromatic crops like geranium, rosemary, oregano, parsley etc. These crops can be grown almost throughout the year in fallow land, require significantly less water and other agricultural inputs and are less likely to be attacked by animals.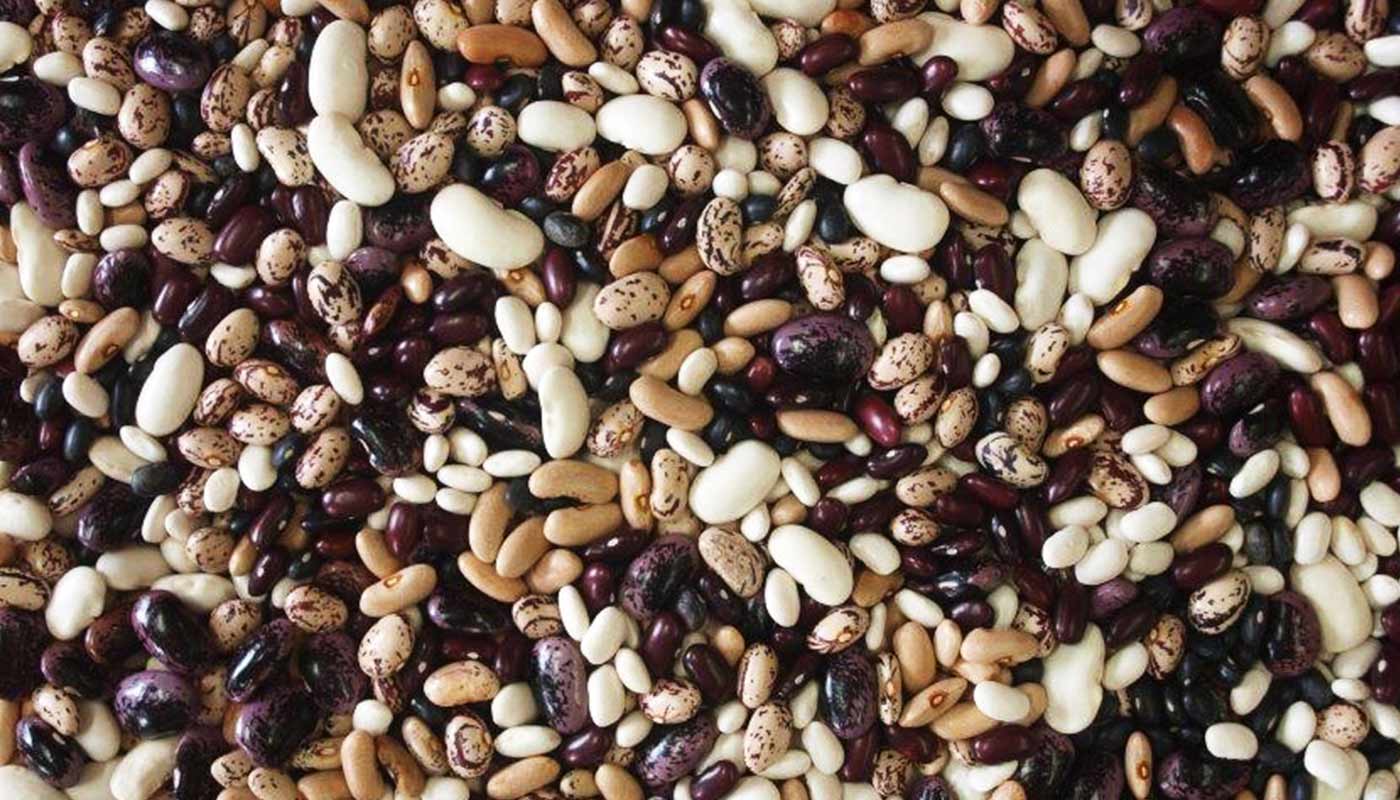 TERI has helped revive cultivation of traditional crops like rajma and millets in the area
TERI also started conversations with farmers to revive their traditional crops like millets and rajma. It created a live seed bank by sourcing nearly 82 landraces from different regions of Kumaon.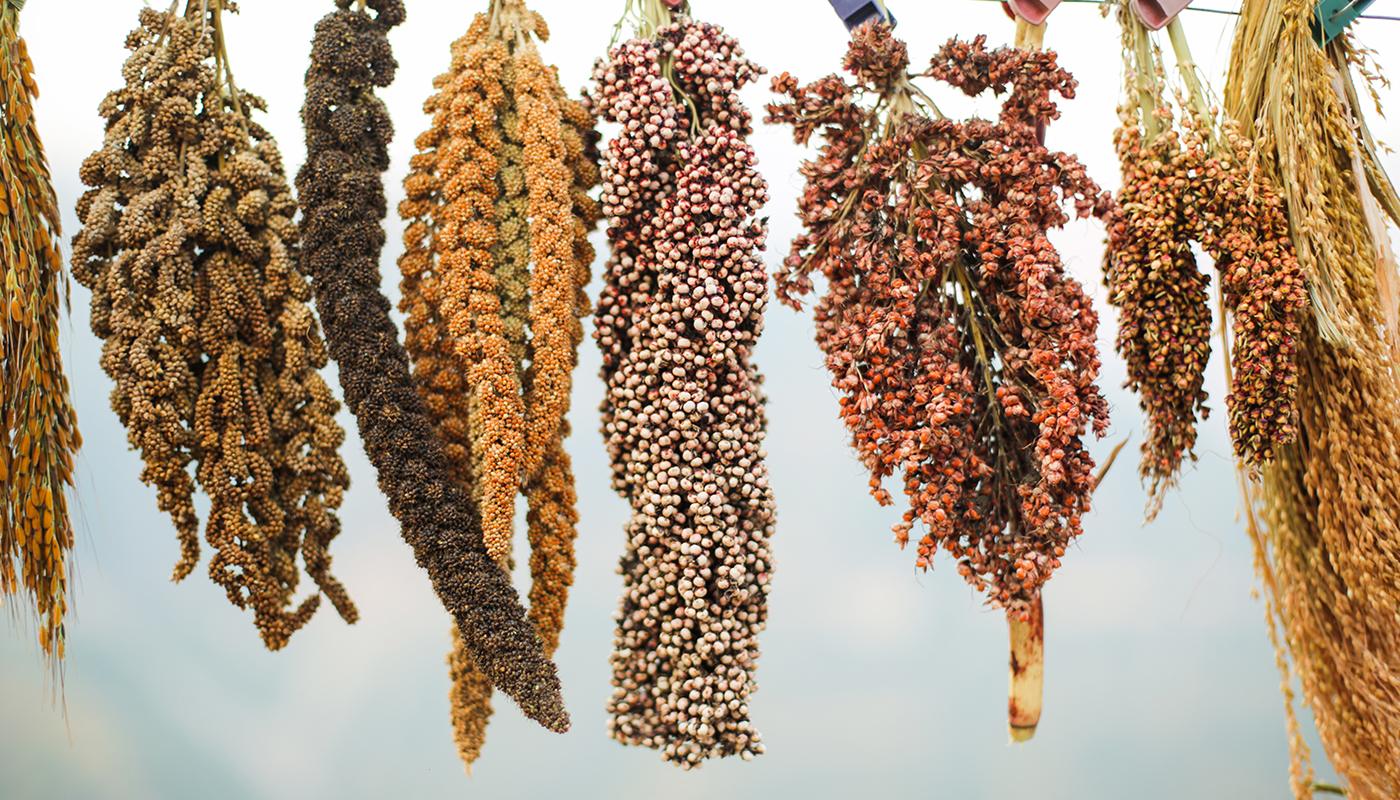 The farmers were not only supplied with seeds and high-quality planting material, but were also sensitized about the high nutritional value of these crops. These efforts resulted in nearly 38% increase in the production of millets and 45% increase in the case of pulses.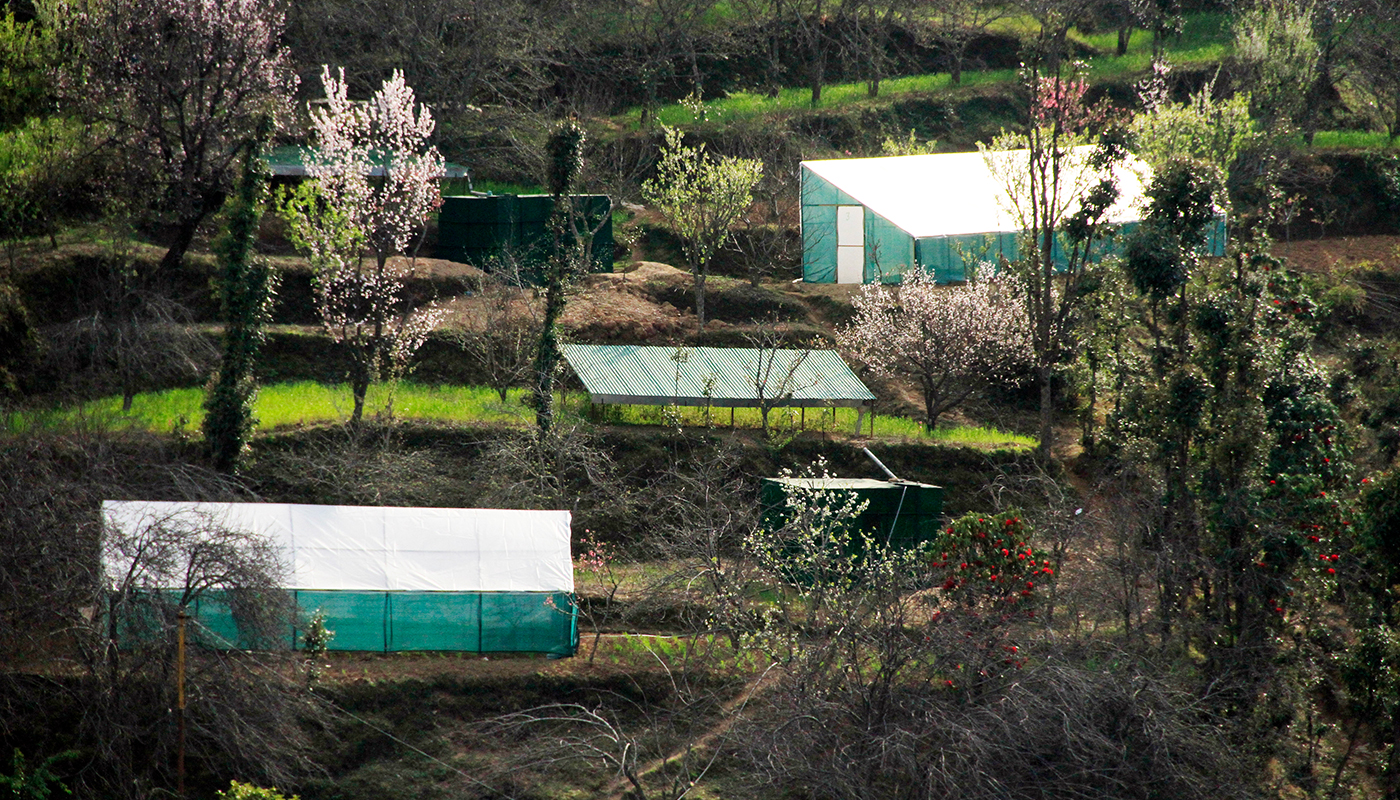 A view of the poly-houses at TRISHA, Supi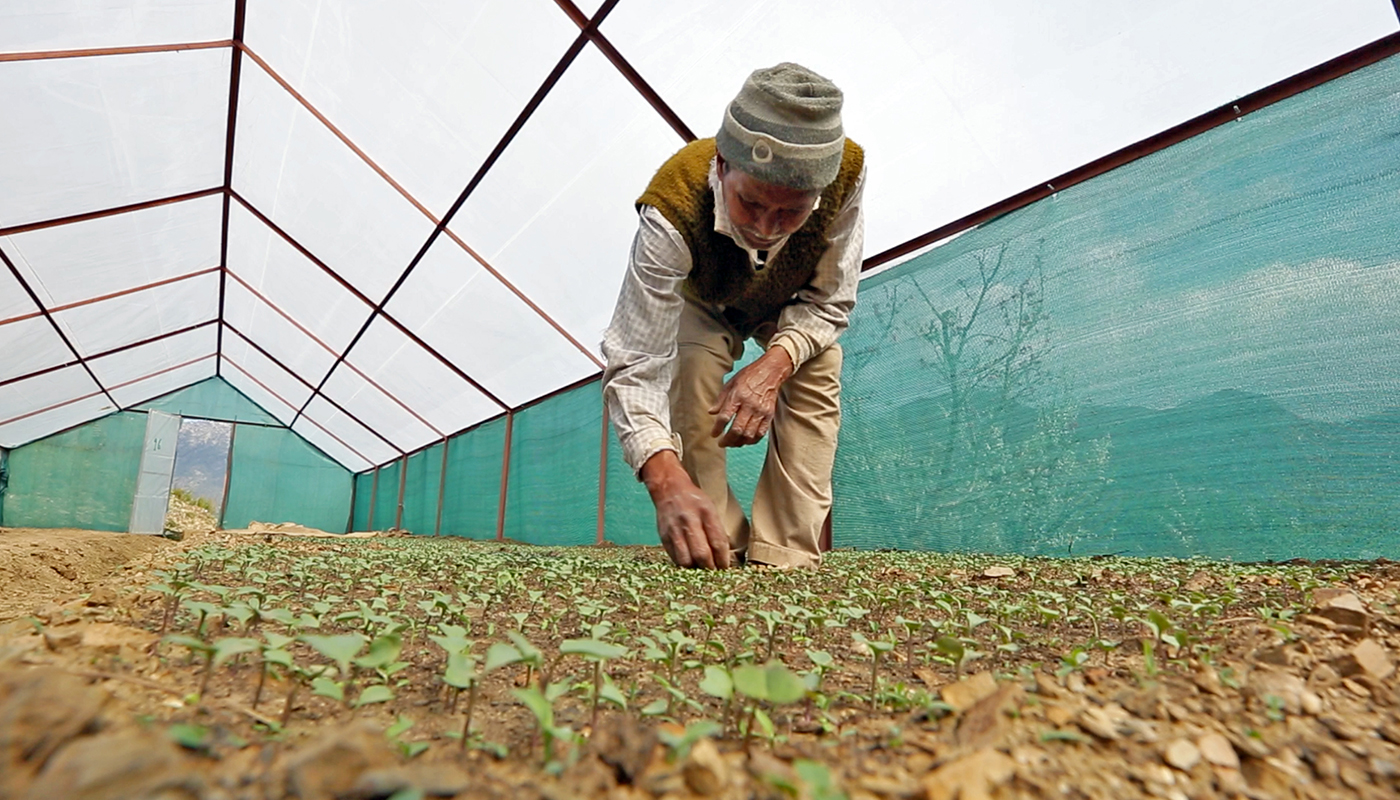 Growing plants inside the poly-house saves them from harsh weather conditions as well as animal attacks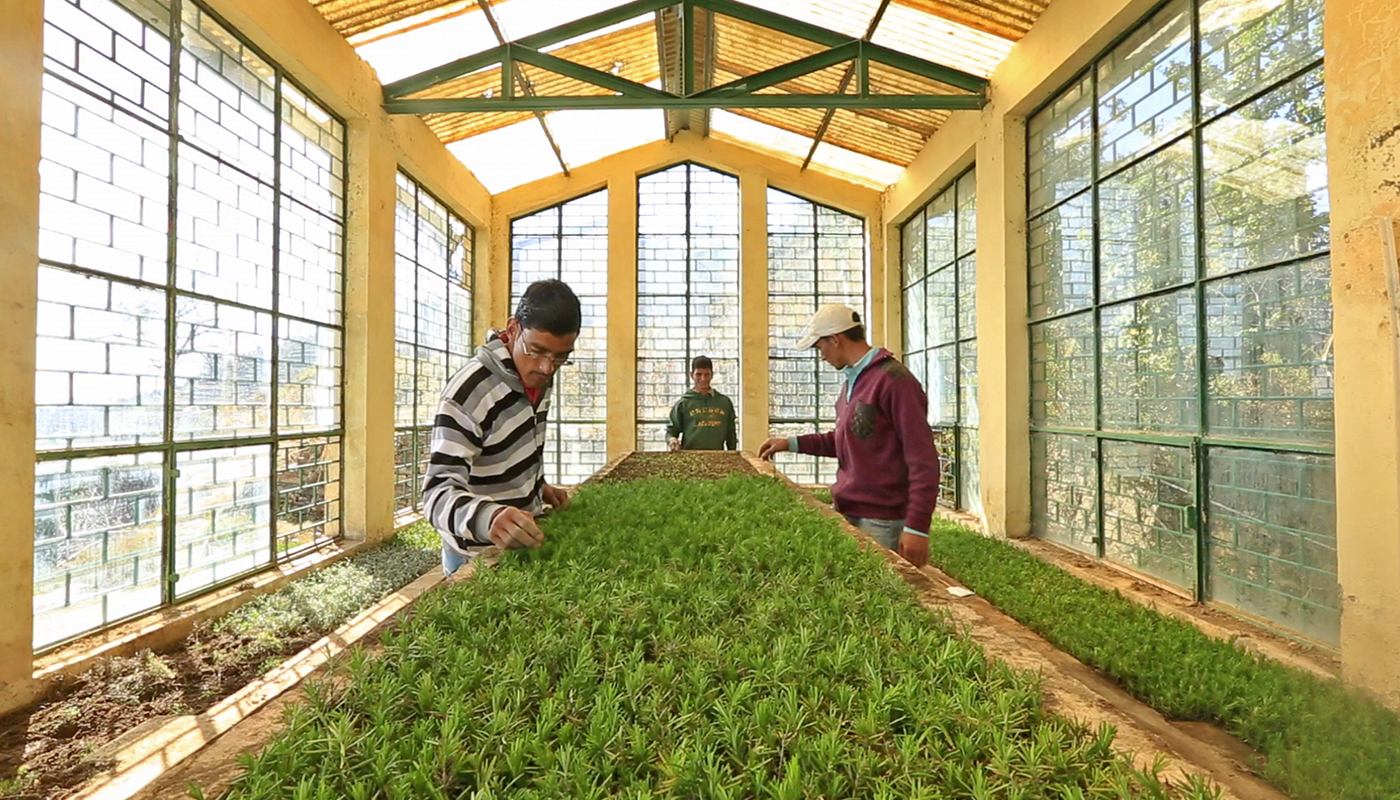 View of the glass house at TRISHA
The TRISHA centre at Supi has a number of glasshouses and poly houses to raise nurseries of high-quality plant varieties which are then made available to the farmers.
In addition, a number of farmers have been introduced to poly houses themselves, including the more effective Passive Solar Green Houses, which protect crops like tomato, peppermint and broccoli from adverse weather conditions like frost and low temperatures and also other challenges like pest attacks. The poly houses have resulted in high yields of good quality herbs like rosemary.
Farmers are also beginning to plant Napier grass which not only prevents soil erosion but can also be used as fodder for livestock.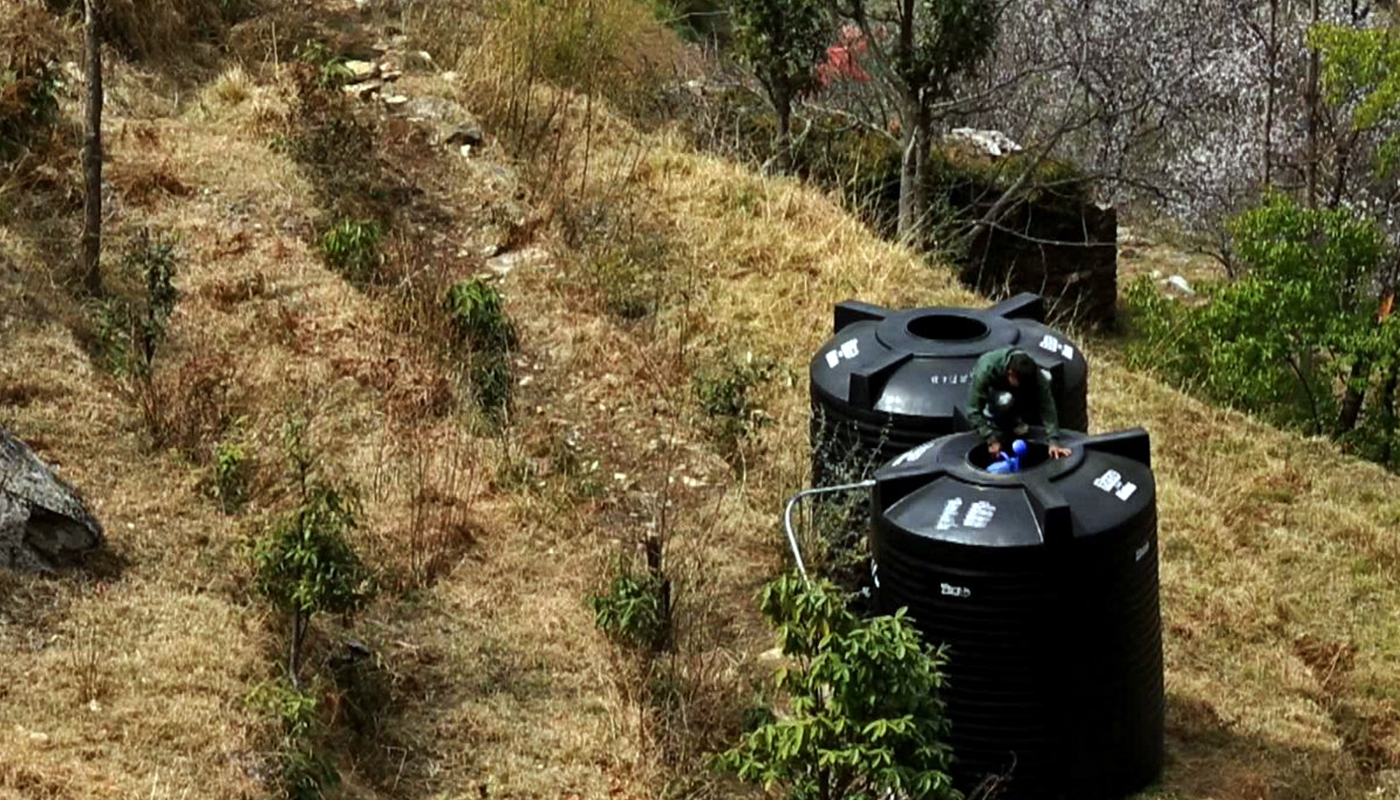 In an increasingly water scarce region which is primarily dependent on monsoons, TERI has introduced farmers to rainwater harvesting practices.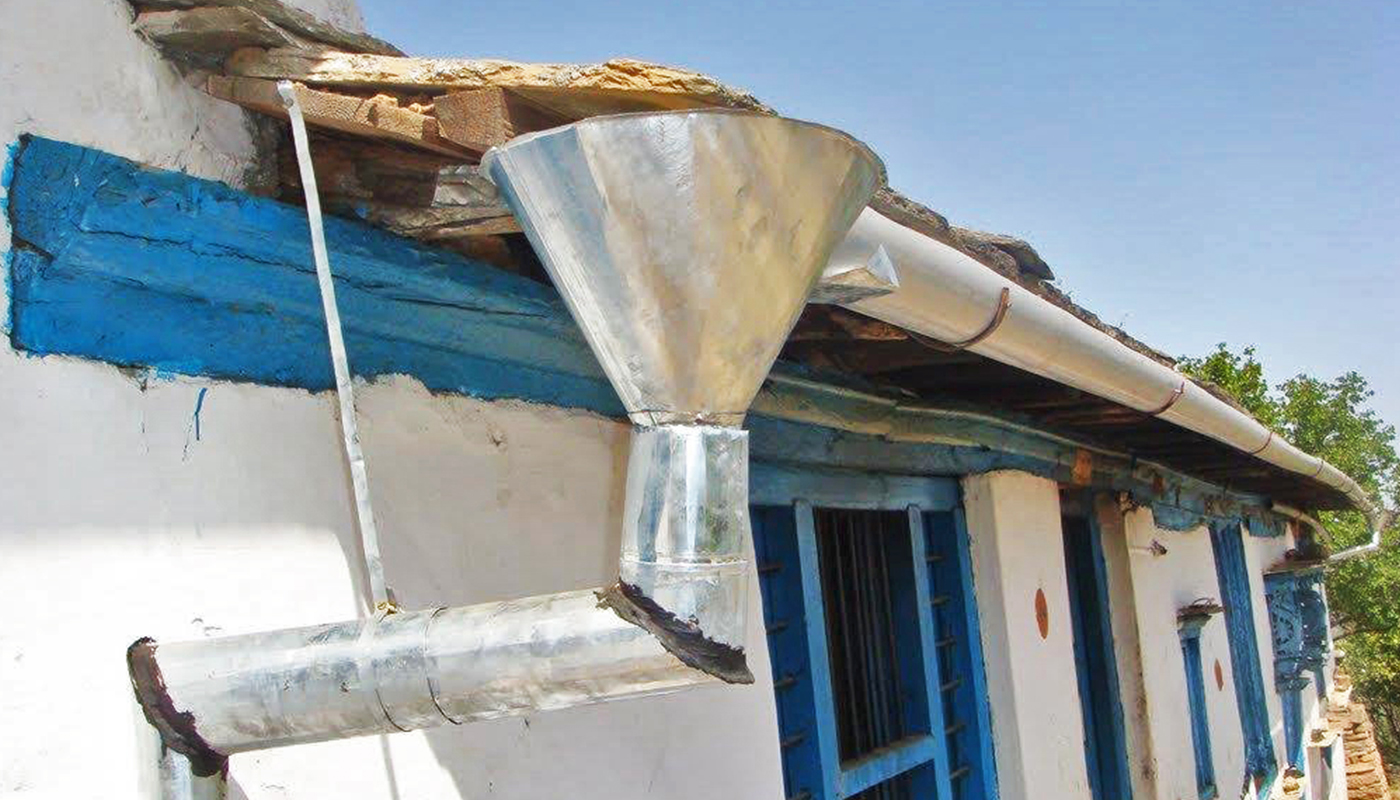 View of rooftop rainwater harvesting system designed to catch rainwater and direct it to polythene tanks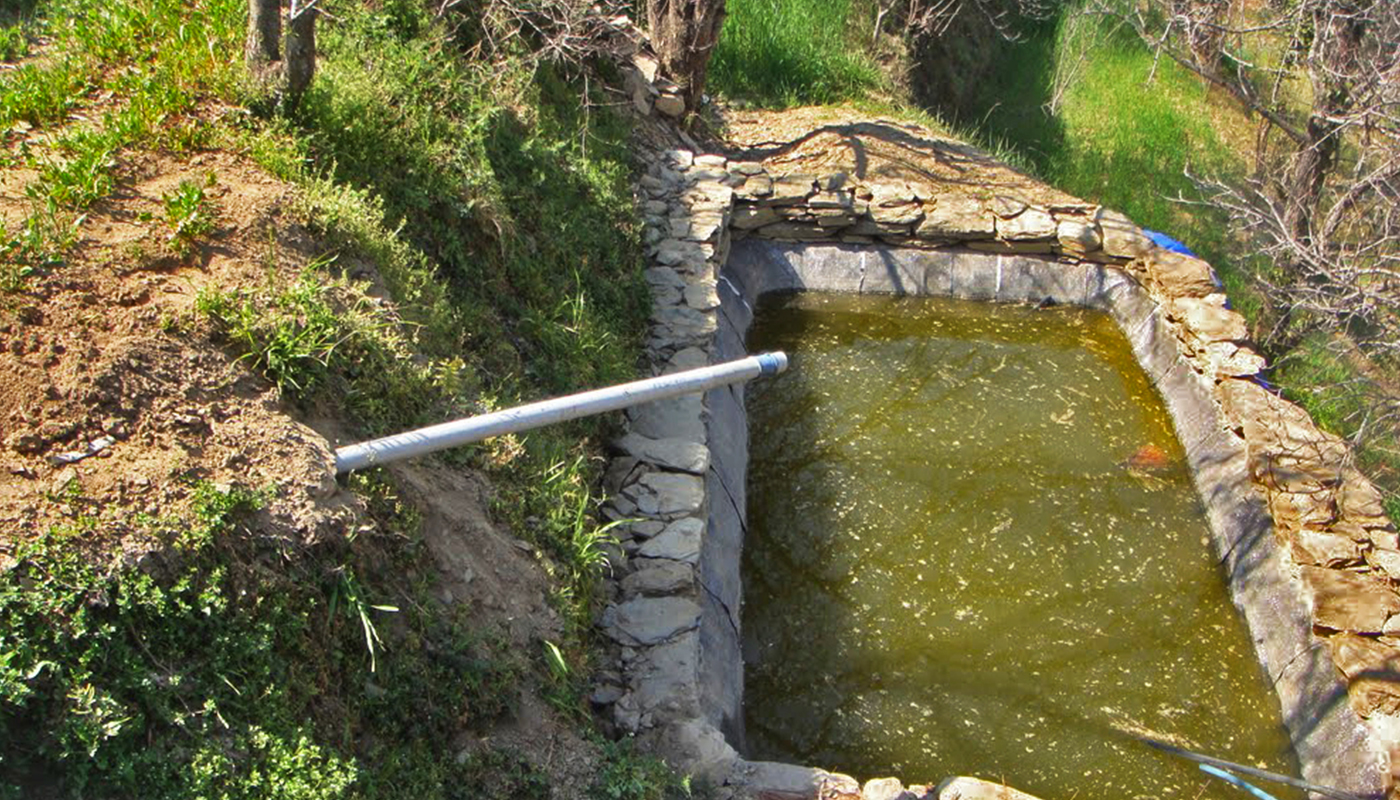 View of a polythene lined tank
TERI has created polythene tanks which can store up to 12,500 litres of rainwater at a time. This helps the farmers meet their domestic and critical irrigation needs. While some of these polythene tanks collect rainwater directly, others collect it from specially designed rooftop water harvesting systems which includes a drainage pipe that directs rainwater into these tanks thereby reducing wastage.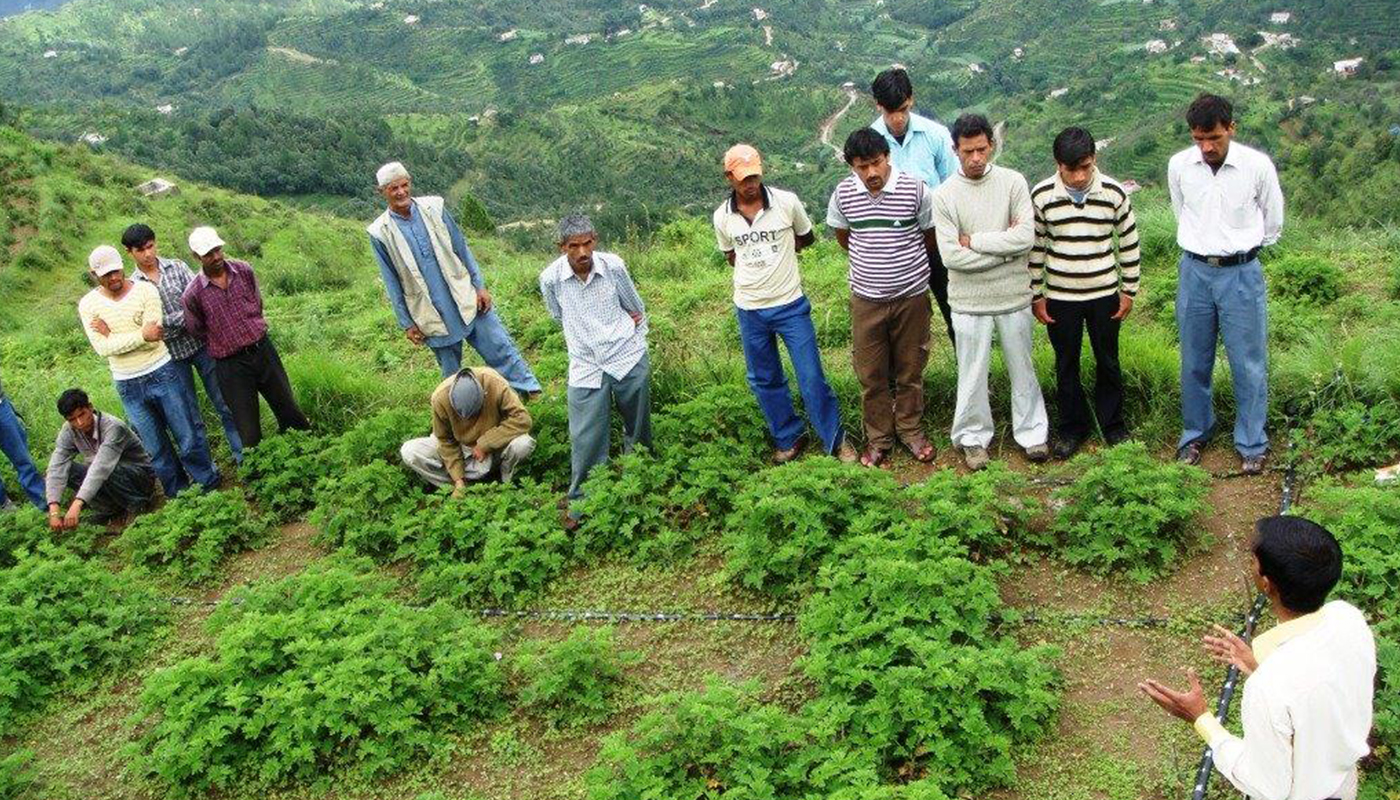 Explaining drip irrigation to the farmers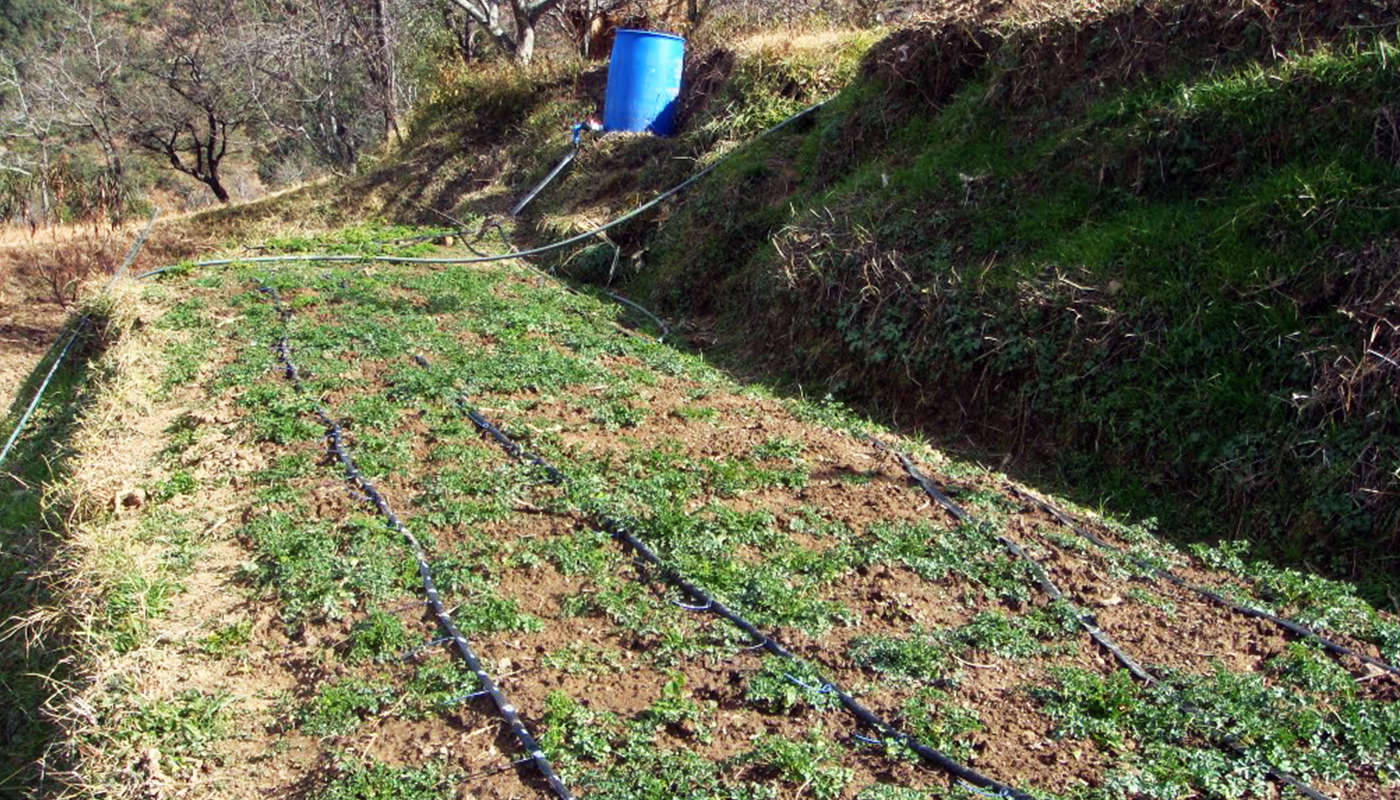 TERI introduced the drip irrigation method in the area to effectively utilise water and minimise wastage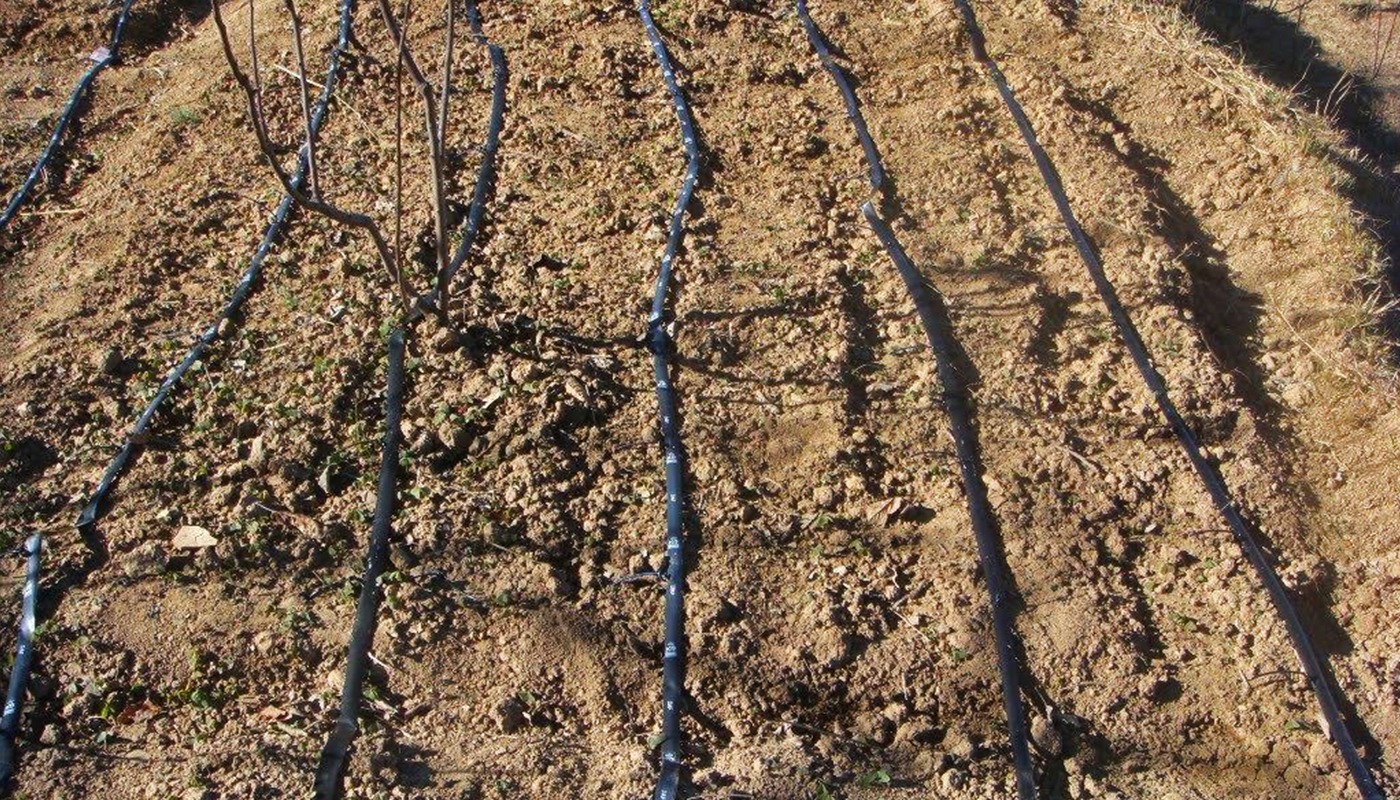 A low cost, gravity based drip irrigation system, which delivers water right to the roots of the crops have helped some farmers to increase their water use efficiency by 4 times, in growing vegetables and horticultural crops.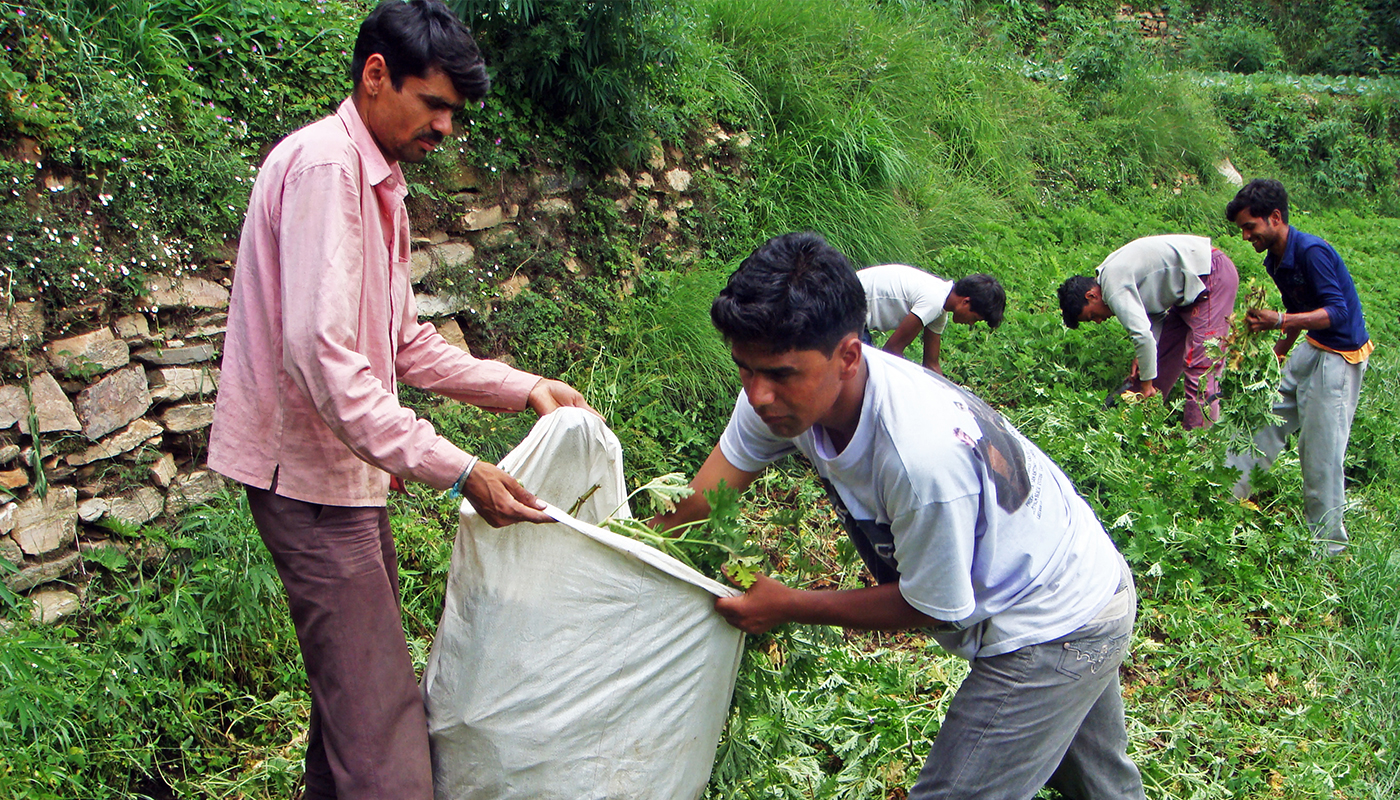 Collecting geranium from the fields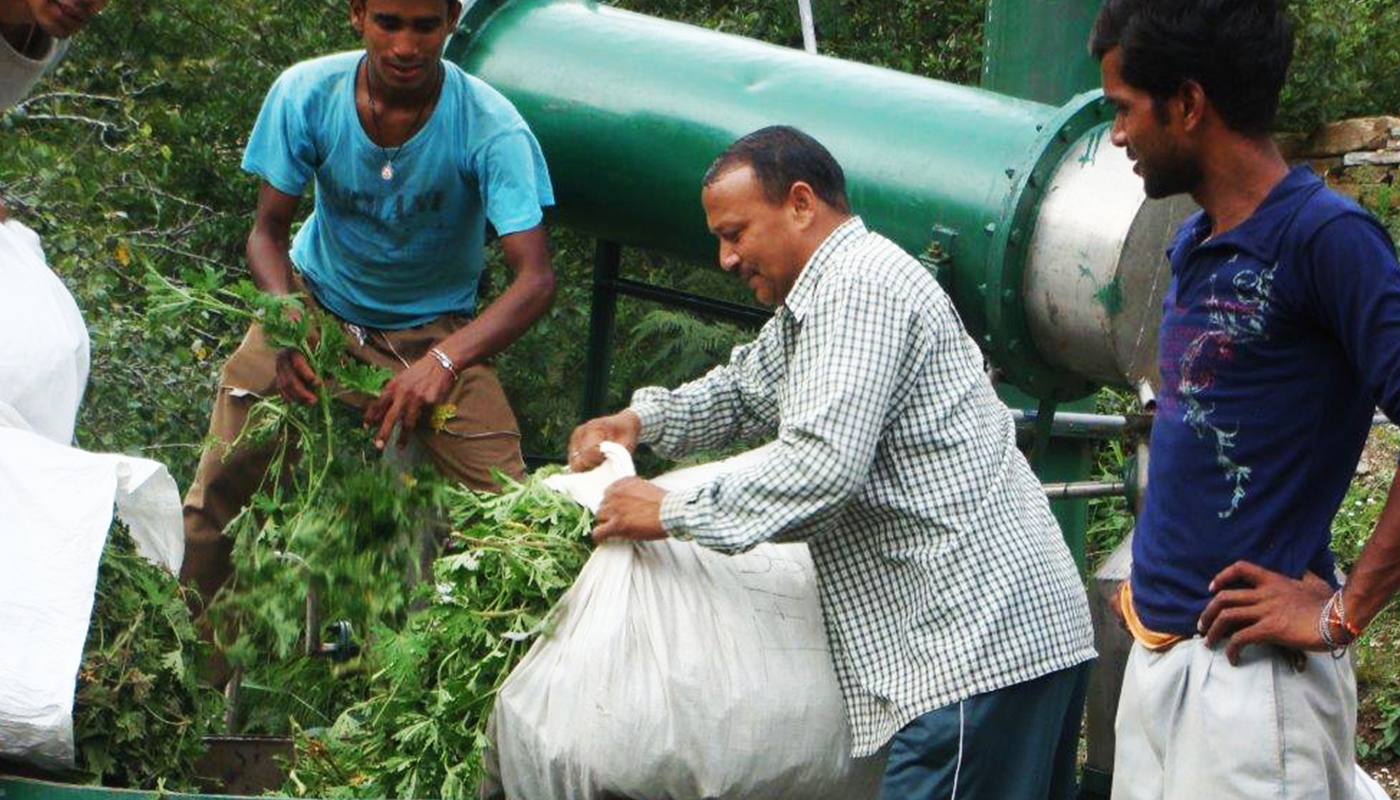 Geranium being processed in the oil distillery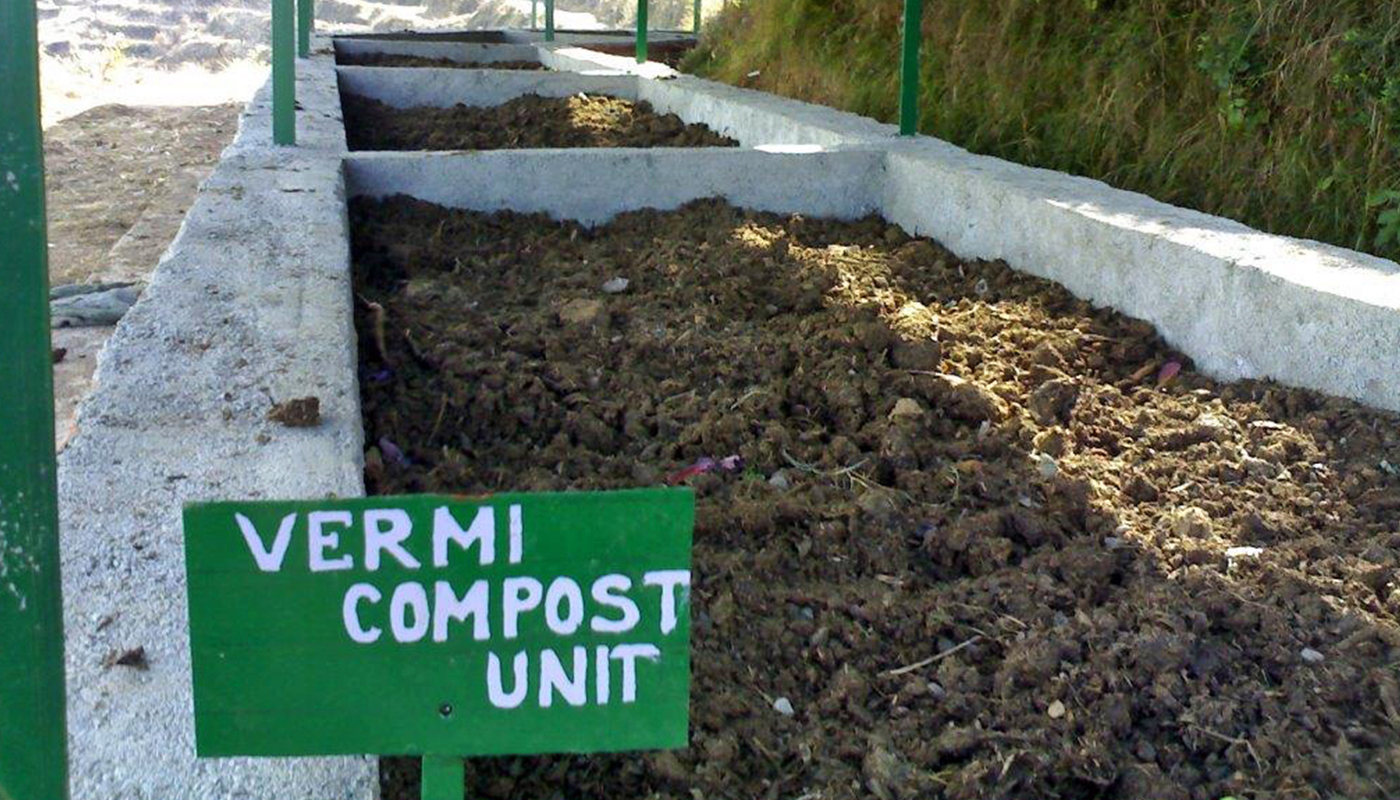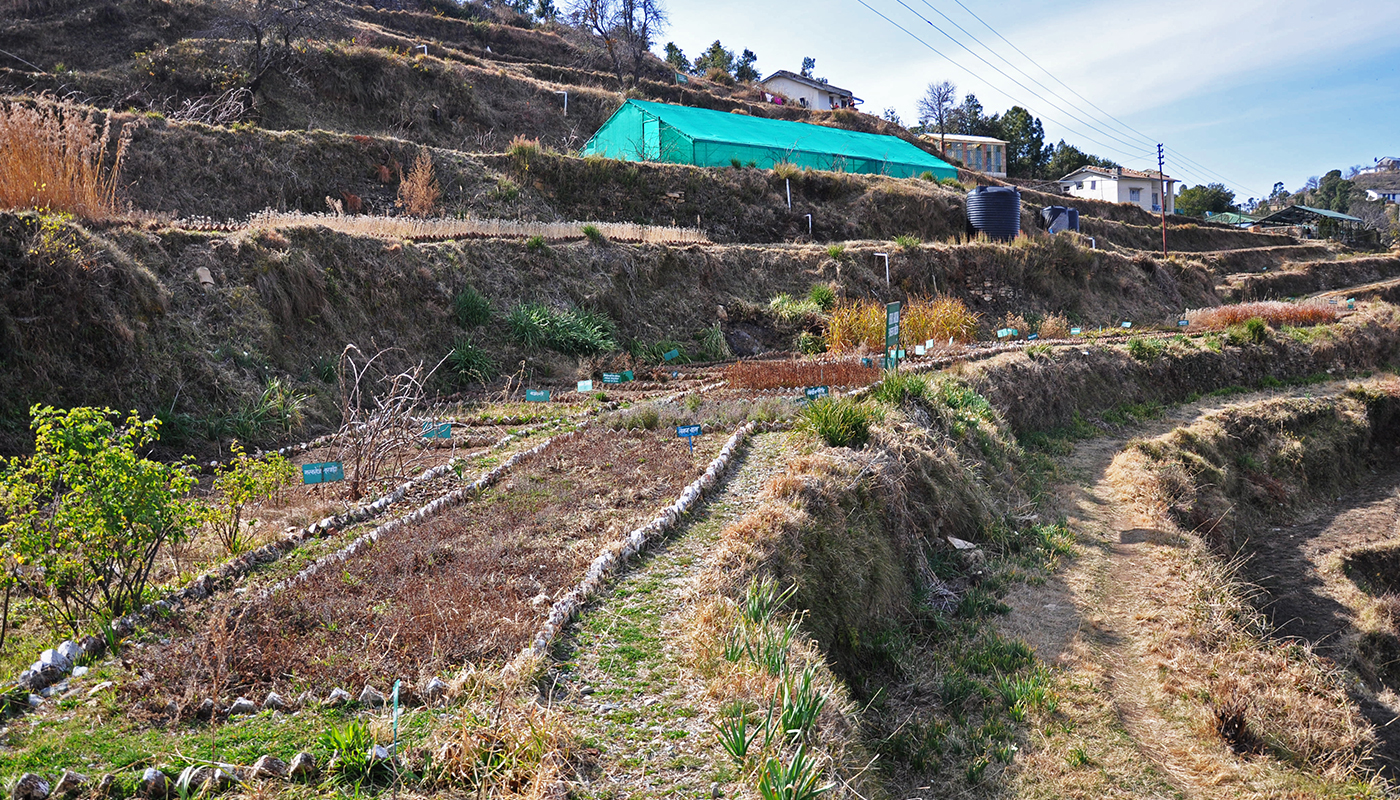 View of herbal gardens and polyhouse at TRISHA
TERI has introduced, in Supi village, a biomass gasifier, vermicompost unit and an oil distillery to extract oil from crops like geranium as well as solar dryers for premium quality drying of herbs.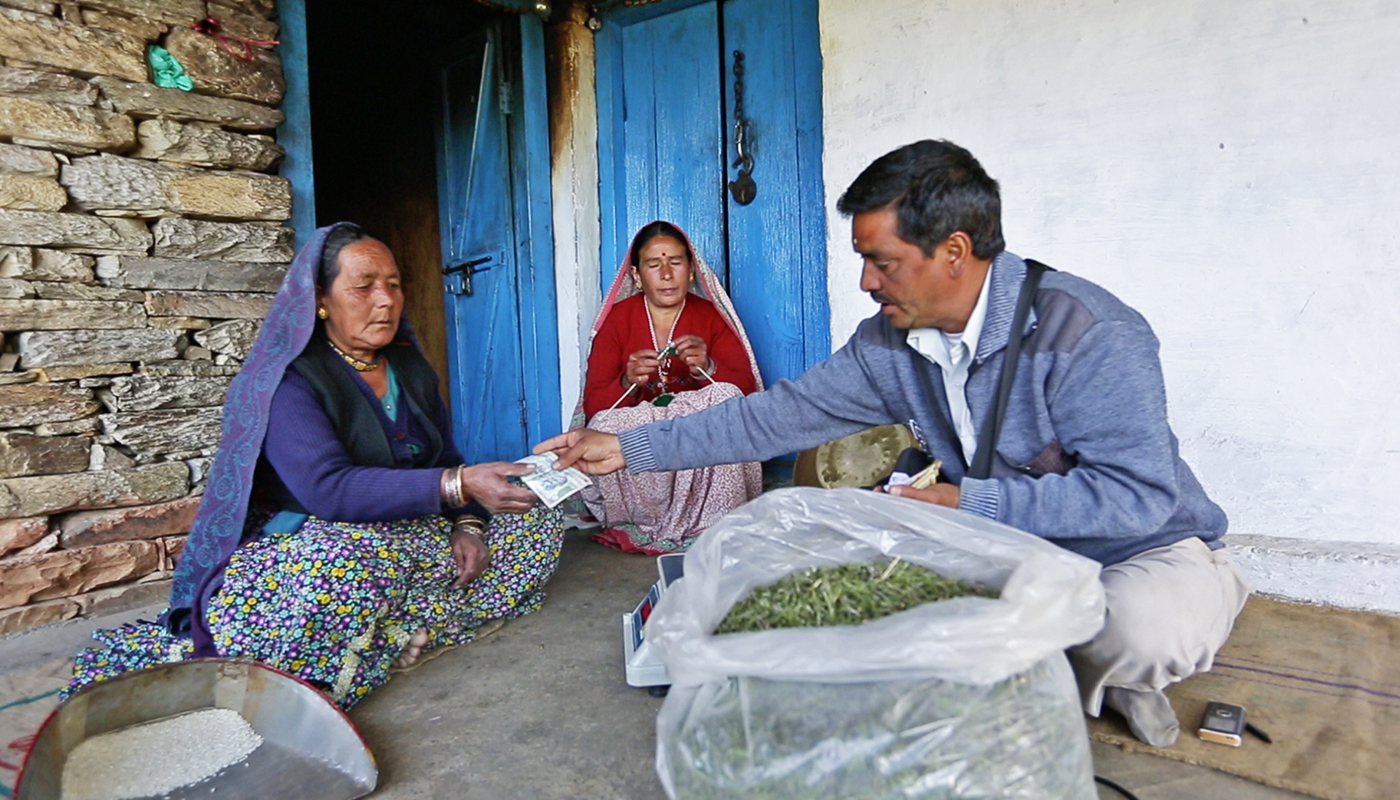 TERI has arranged a buy back for the produce cultivated by the farmer
TERI facilitates the market linkages for farmers by arranging a buy-back of the produce.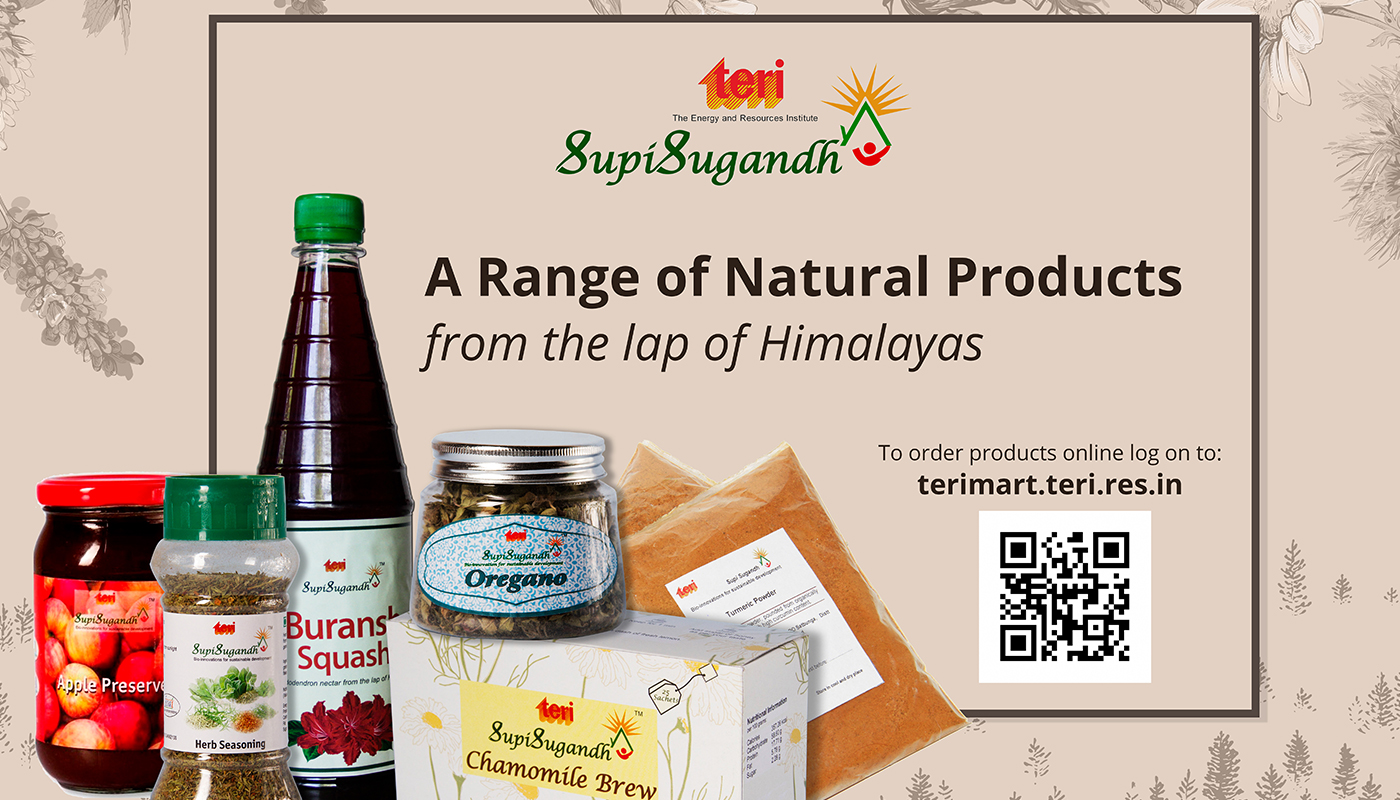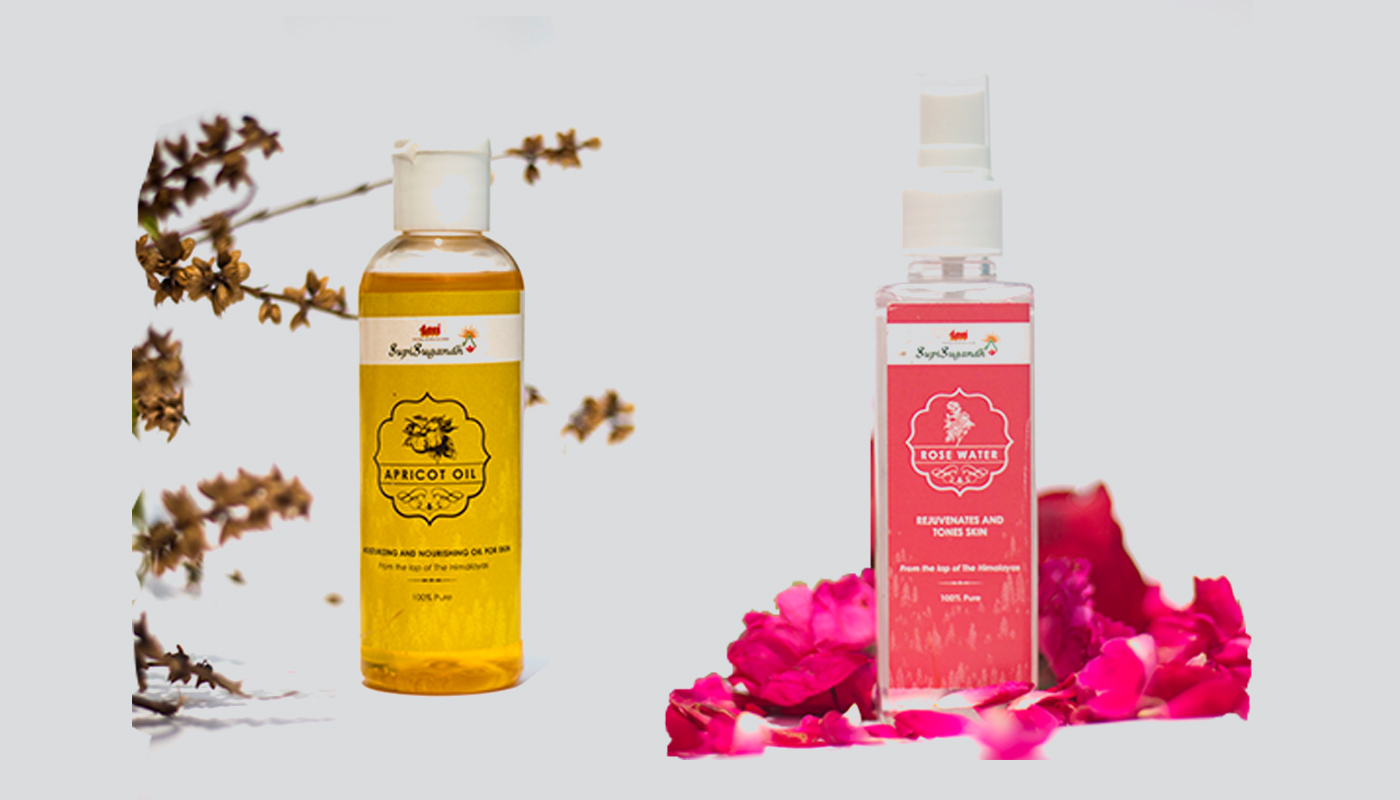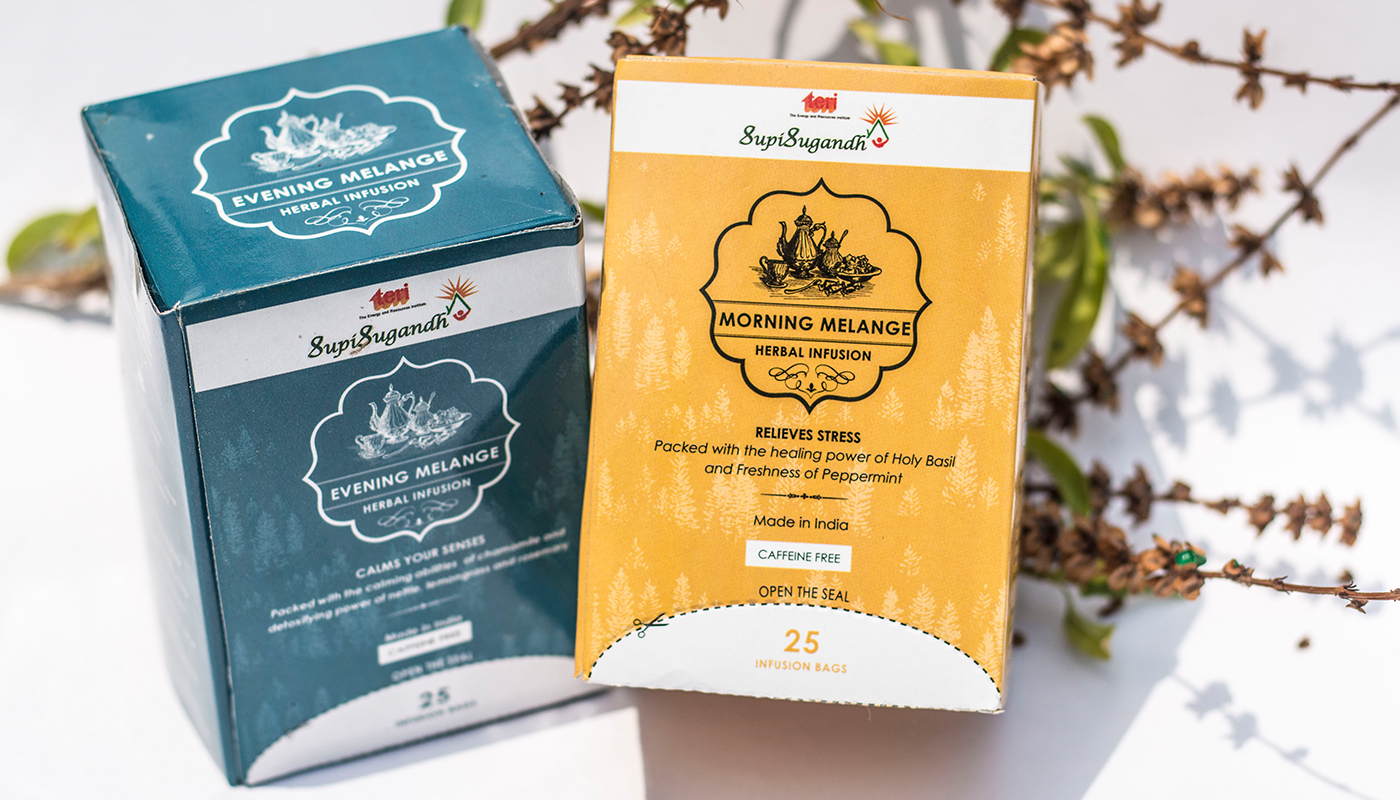 These organically grown products are sold under the umbrella brand Supi Sugandh which includes a range of herbal infusions, rose water, seasonings, condiments, preservatives, squash, biscuits, lentils and flour.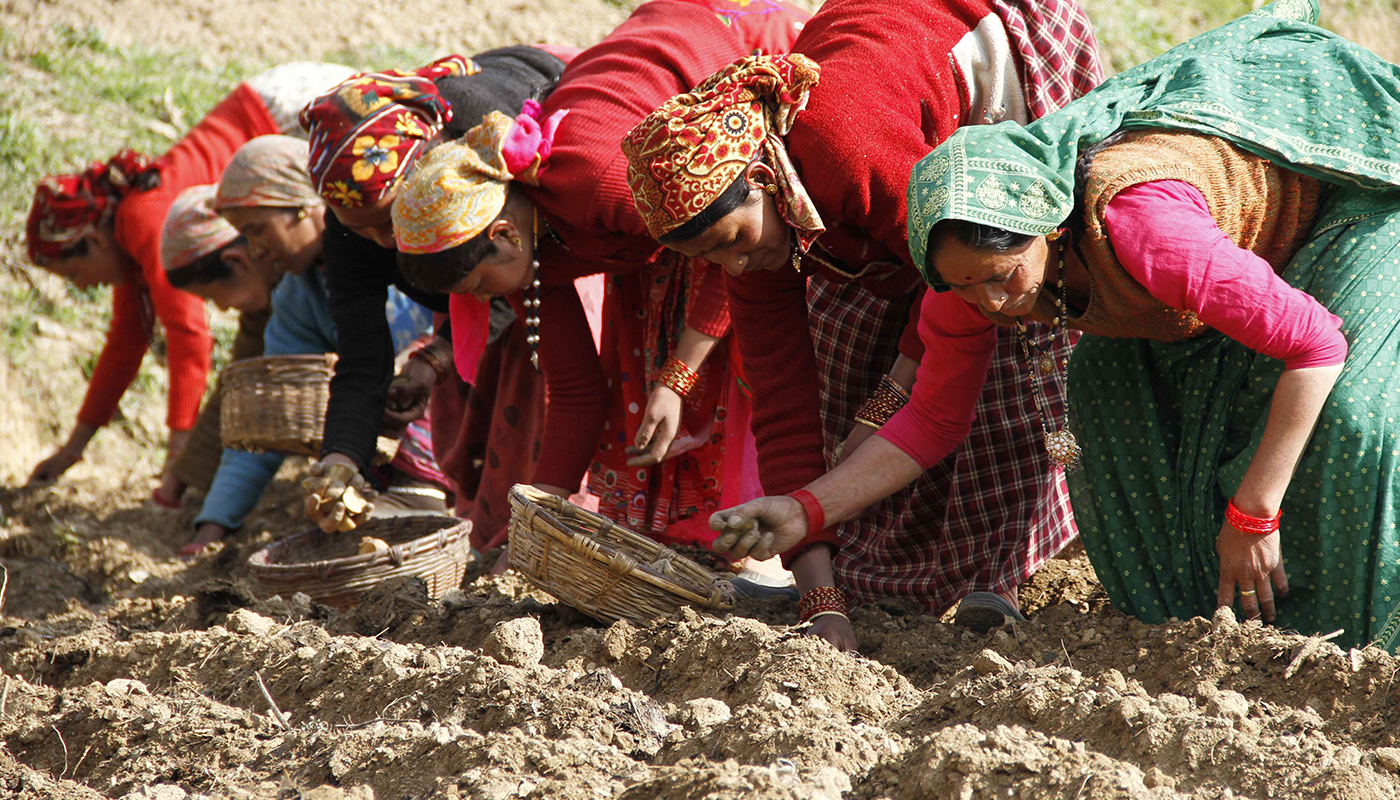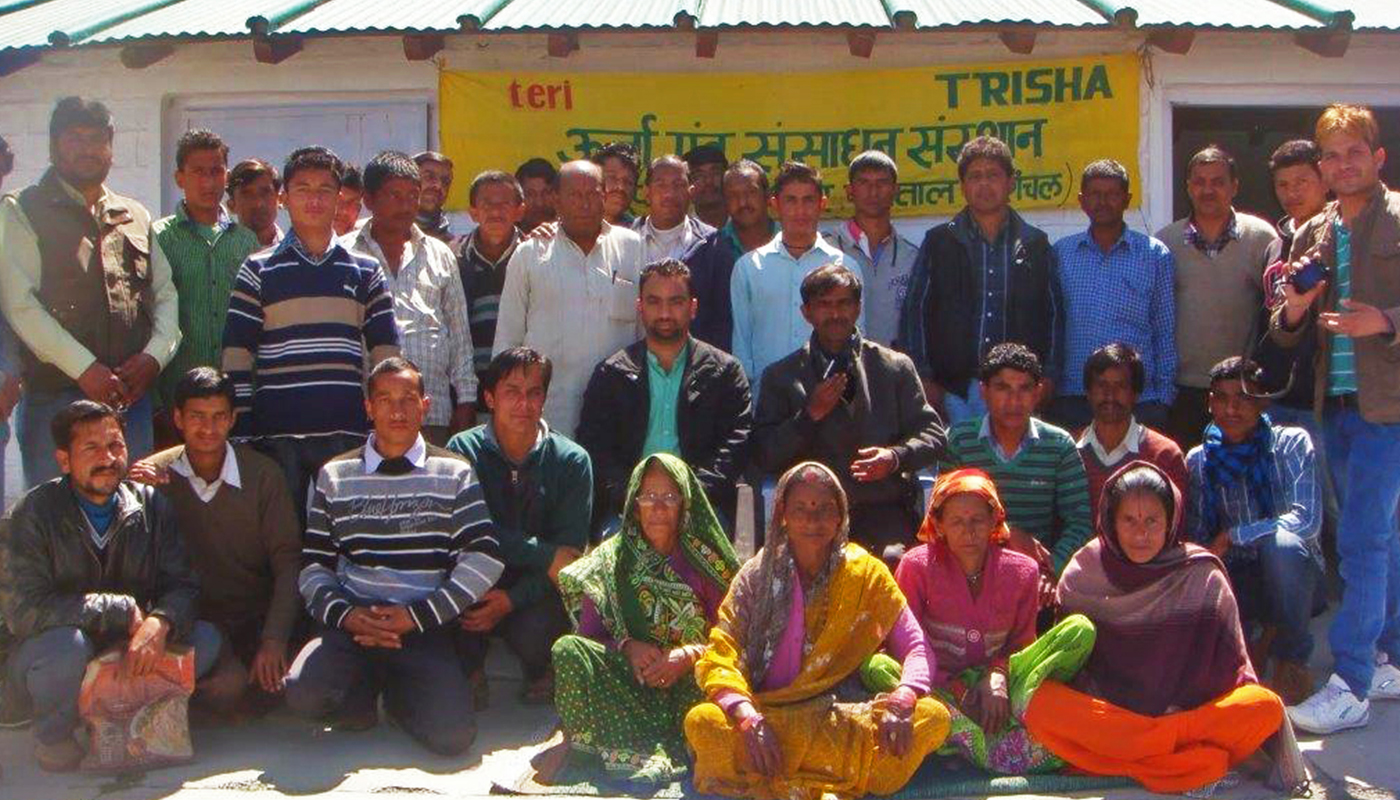 Nearly 1500 farmers in the region are now practicing the agri-technologies and practices promoted by TERI. Not only have they moved closer to a more sustainable form of agriculture, but have also improved their livelihood. On an average, the farmers earn approximately INR 75,000-2,00,000 per hectare annually from cultivation of aromatic crops.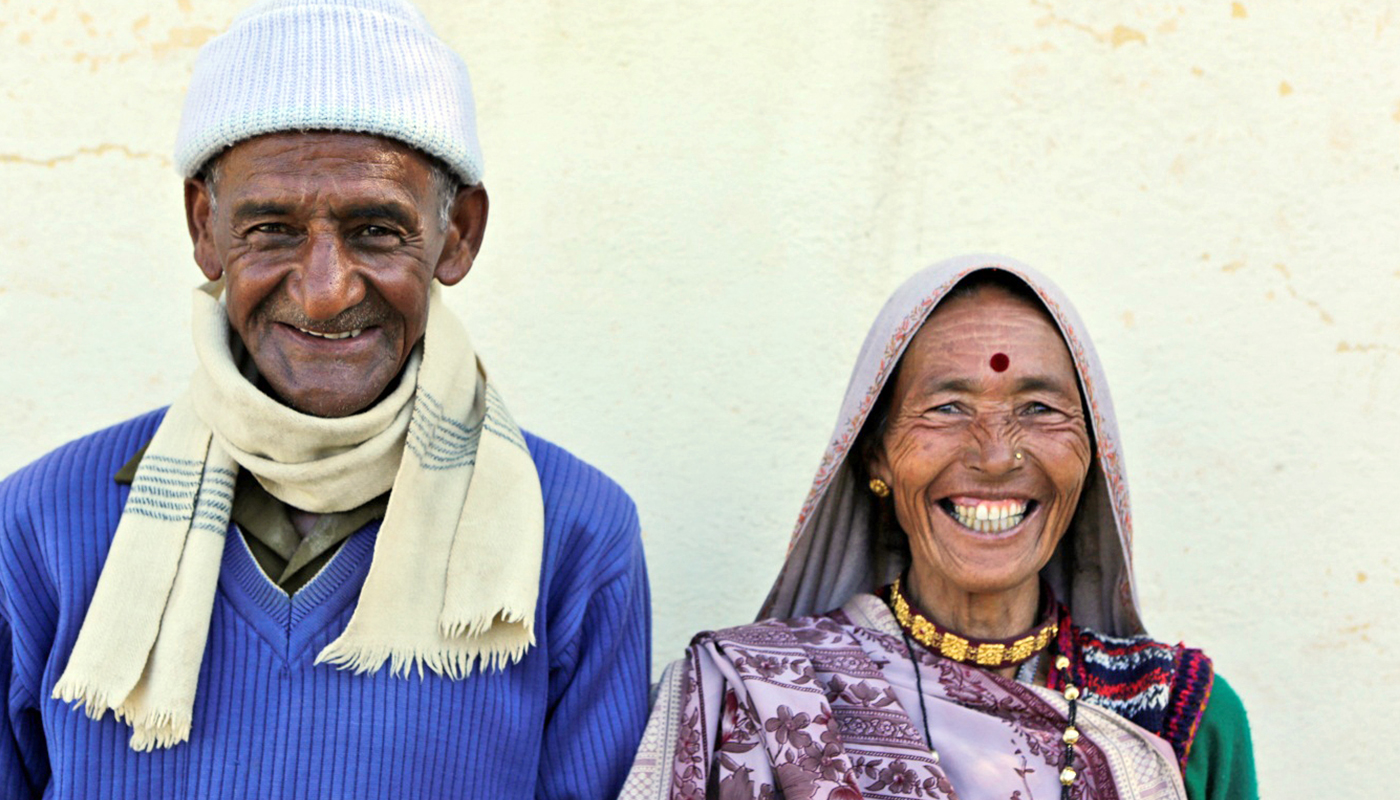 With these initiatives, TERI is helping the farmers increase their income avenues and better their quality of life by guiding them in becoming more resource efficient as they face the natural challenges of their region.
For more information on TRISHA or Supi Sugandh, please write to mailbox@teri.res.in