The ICC – TERI Centre of Excellence for CSR and Sustainability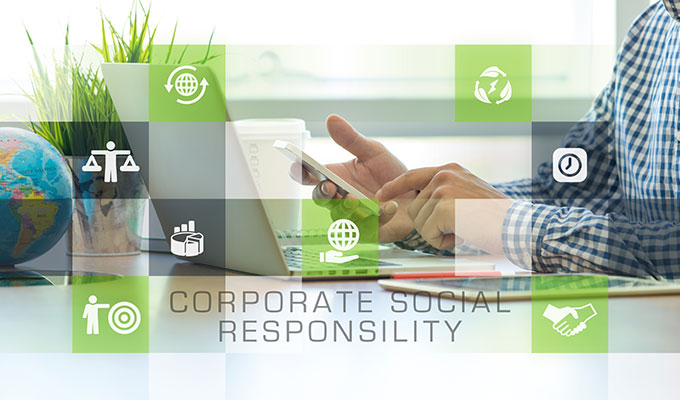 The ICC – TERI Centre of Excellence for CSR, is a collaborative venture and joint endeavour of Indian Chambers of Commerce (ICC) and The Energy and Resources Institute (TERI) to address and devise solutions in an inclusive and holistic manner for all stakeholders working towards Corporate Social Responsibility (CSR) and sustainable development. The Centre of Excellence envisions, creating a knowledge platform to engage with corporates, governments, NGOs and various stakeholders under CSR domain to achieve the national and global goals focusing on respective commitments towards Sustainable Development.
ICC is a pro-active and forward-looking Chambers in the country with its forte in anticipating the needs of the future, responding to challenges, and preparing stakeholders in the economy to benefit from these changes and opportunities. TERI is an independent, multi-dimensional research organization, with capabilities in policy research, technology development, CSR and sustainable development.
The Centre of Excellence in its entirety shall focus on -
Generating and providing a global knowledge platform to become a prominent voice amongst corporates, NGOs, academia and government on CSR, sustainability and environmental, social and economic sustainable development.
Jointly designing and implementing projects on CSR as applicable.
Developing efficient and effective ESG (Environmental, Social and Governance) framework to have productive and sustainable working for corporates and other stakeholders.
Working towards India's commitment in COP26 to achieve net Zero Emissions by 2070 through Knowledge papers/reports, round tables, sensitization programs, and more.
Conducting research, development and demonstration of innovative technologies on different thematic areas in the CSR domain.
Popularizing NGO rating within the social sector in order to create a credible database of NGOs and implementing agencies in the country.
---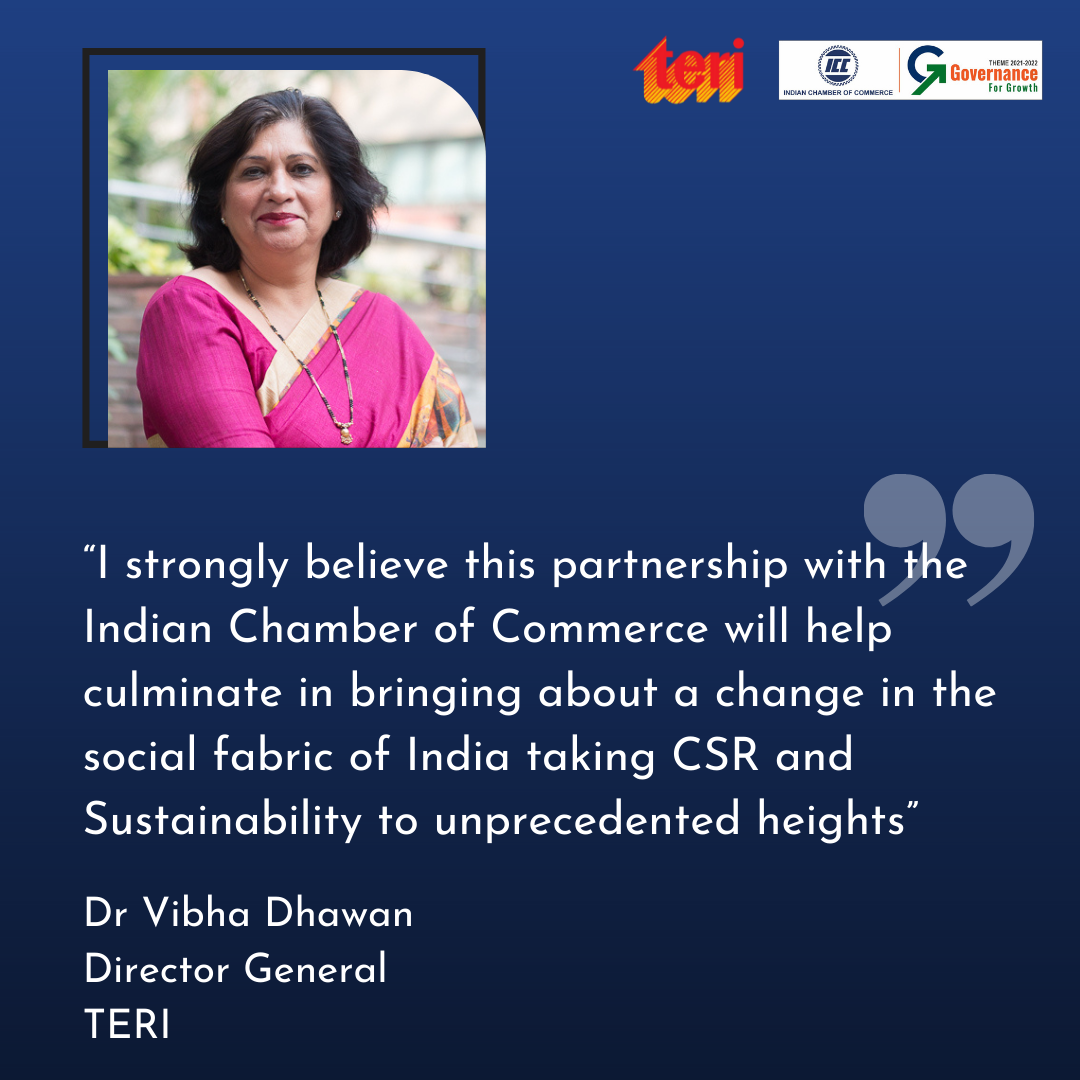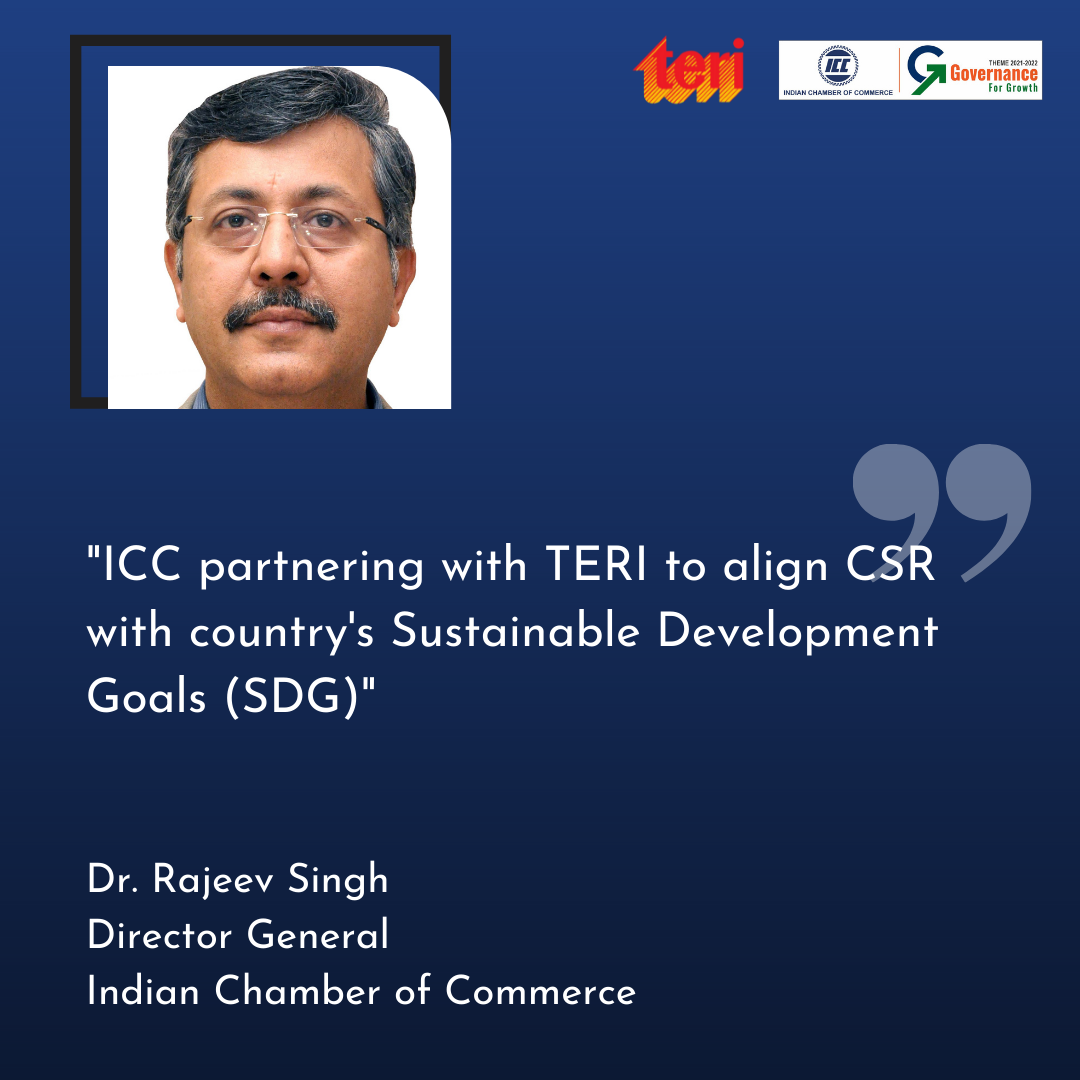 ---
TERI and ICC sign MoU to set up Centre of Excellence on CSR and Sustainability
---
Contact Details
Dr Amit Kumar Thakur
Head CSR, Senior Fellow
The Energy and Resources Institute
Email: akthakur@teri.res.in
M: 9811990879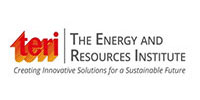 Ms Soma Mukerji
Joint Director
Indian Chamber of Commerce
Email: soma.mukerji@indianchamber.net
M: 9831042674