The Green School, A TATA Steel-TERI initiative
The Green School project by TERI, in association with Tata Steel Limited, aims to create awareness and understanding about environmental issues in school campuses in the operational areas of Tata Steel. The project is meant to create awareness among students on climate change and the ways sustainable lifestyle can help mitigate the adverse impact of climate change. This is done by promoting environmental stewardship through both classroom and outdoor activities to improve students' critical, interdisciplinary and holistic thinking.
The first phase of the project, from April 2017 to March 2018, was successfully executed in 10 identified schools in Jharkhand and Odisha. Phase II, launched in May 2018, is being implemented in 30 schools across Jajpur, Jharia, Joda, Noamundi, Sukinda and West Bokaro districts in Jharkhand and Odisha. In this phase, year-round efforts are being made to engage the school fraternity to take action to achieve viable impact(s) in and around the school campus with focus on water and energy issues.
---
Green Education: Joining Hands to Address Climate Change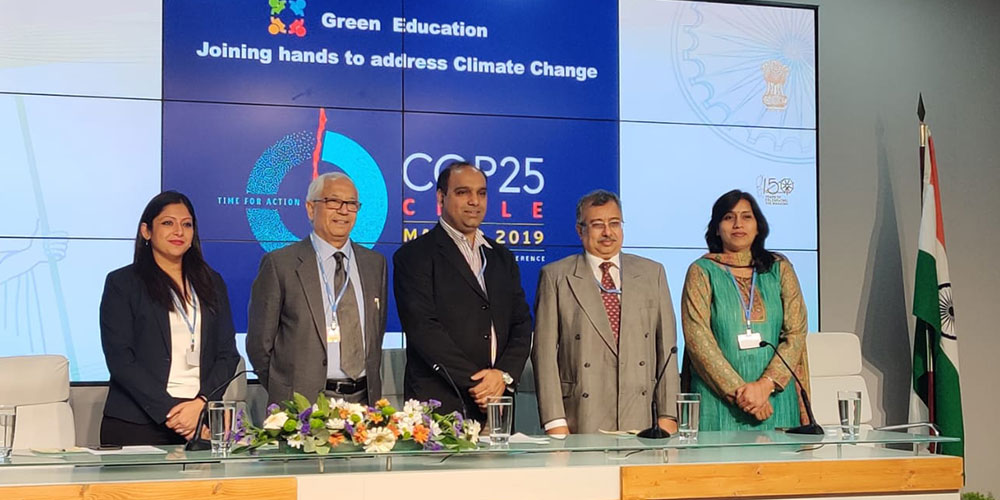 Madrid: A side event on Green Education: Joining Hands to Address Climate Change, hosted by Tata Steel in association with TERI, was held at the India Pavilion at the ongoing UN Climate Change Conference in Madrid on December 3, 3019.
---
The 5P's of Water Sustainability – a board game and an educational tool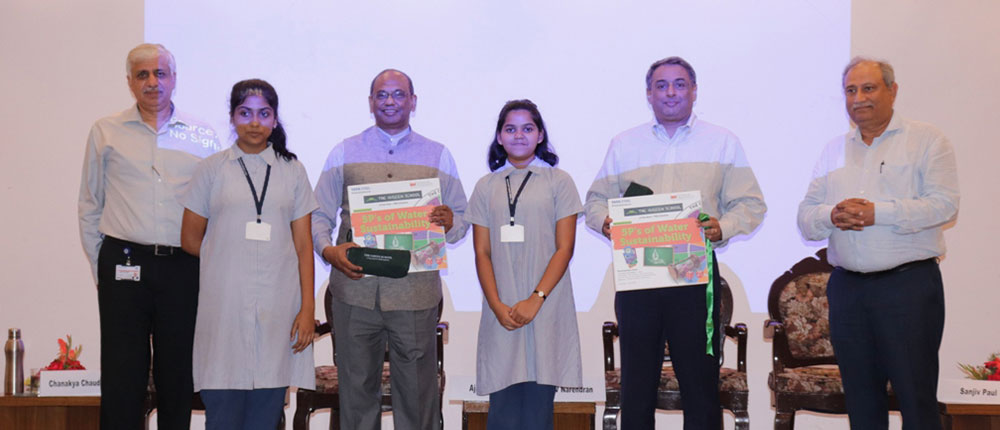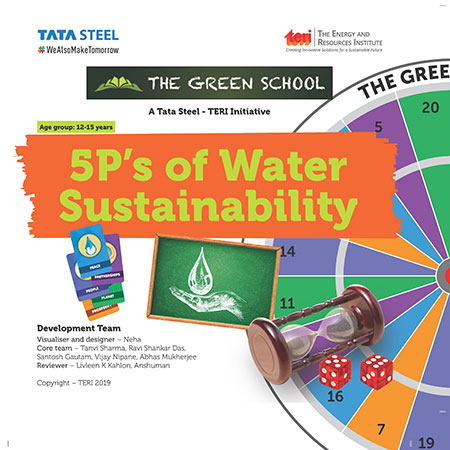 '5P's of Water Sustainability' is a multi-player board game that is a combination of a dart game and a pictionary. More importantly, it is a new educational tool prepared under the Green School Project to teach children environmental sustainability in a fun manner that appeals to them.
The game will help children learn about five pillars 5Ps of sustainable development – People, Prosperity, Peace, Partnerships, and Planet – that are interconnected and need to be integrated in any practical policymaking and operational activities for sustainable development across nations.
The game was launched by T V Narendran, Managing Director, Tata Steel Limited, and Dr Ajay Mathur, Director General, TERI at the Navyata event that marked the closing of the phase 2 of the Green School Project in Jamshedpur in May 2019.
---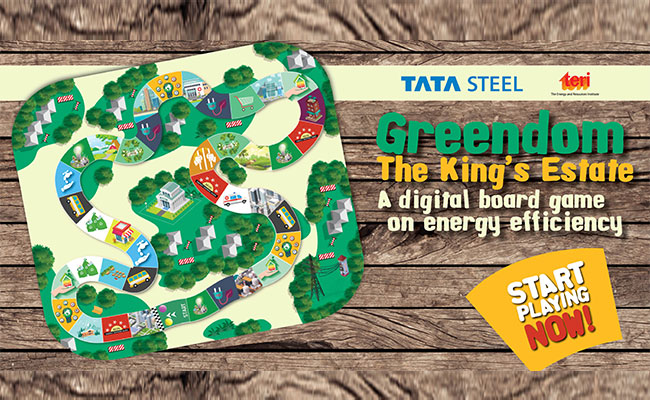 Greendom: Play Monopoly with energy savings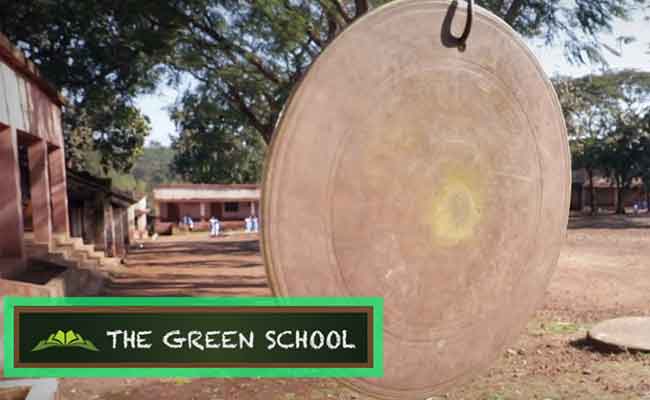 'The Green School' project film: An initiative by Tata Steel and TERI
---
The Green Handbook: Educate, Inspire and Empower
A teacher's manual with lesson plans to sensitise students about the environment
Water, energy, biodiversity, and waste are the four specific themes that have come to fore in the recent past. Not only are these important issues through which we understand the extent and intensity of climate change, but these are also issues that need to be addressed and discussed at all levels. Creating sustainable thinking is the precursor to creating a sustainable environment and solutions.
The Green Handbook is a teacher's manual with lesson plans whose aim is to sensitise children to the urgency of the situation. The manual is developed on the gaps identified in the CBSE and ISCE boards of Geography and Science textbooks for classes 6-8 and will serve as a reference while teaching.
The manual's lesson plans, detailed and interactive, have been devised to help teachers impart a well-rounded education along the aforementioned themes. The aim in every lesson is to establish links with conditions and situations that are known to the children so that they may relate it to it, understand it, and arrive at the necessary and corrective actions wherever possible.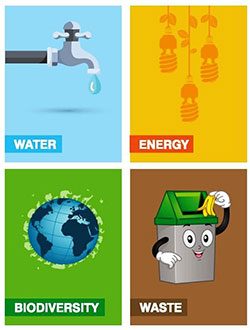 For more information, please contact nehag@teri.res.in
---
The Green School project - the journey begins for phase 2
TERI and Tata Steel come together again to help promote environmental stewardship among schoolchildren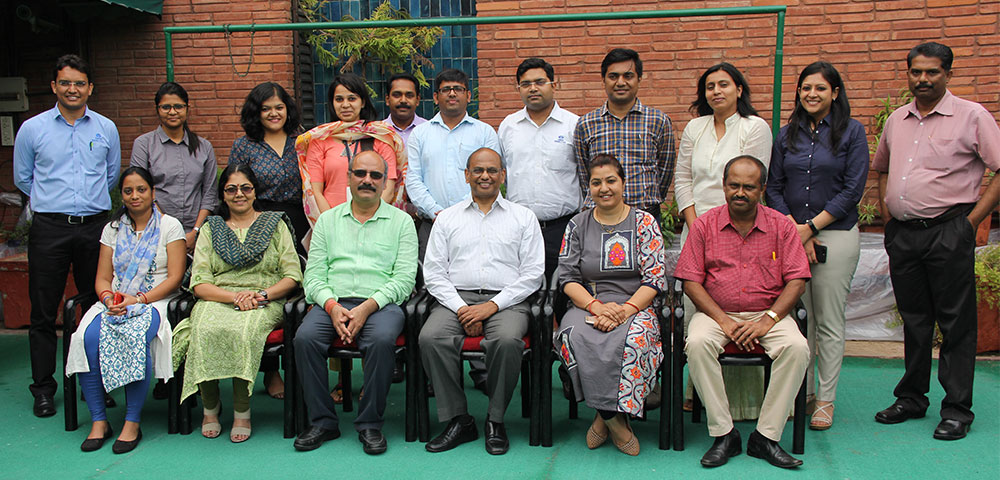 ---