Improved Energy Access for Increasing Livelihood Sustainability
The project provides enhancement of livelihood through solar power for the traditional loom owners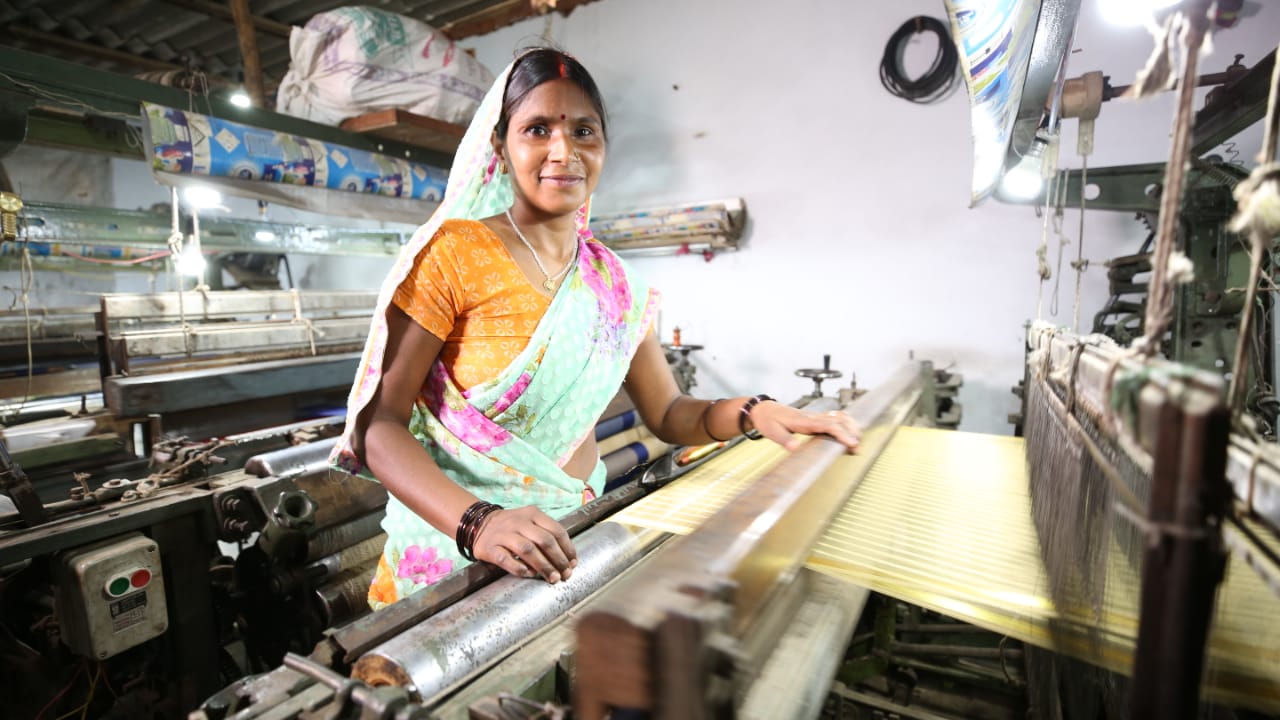 The process of introduction and increasing adoption of solar energy technology to improve livelihoods is a key component of this energy provisioning project under the Lighting a Billion Lives (LaBL) programme of TERI, supported by Indus Towers. The programme essentially seeks to develop and provide pertinent and customised technology solutions to end users.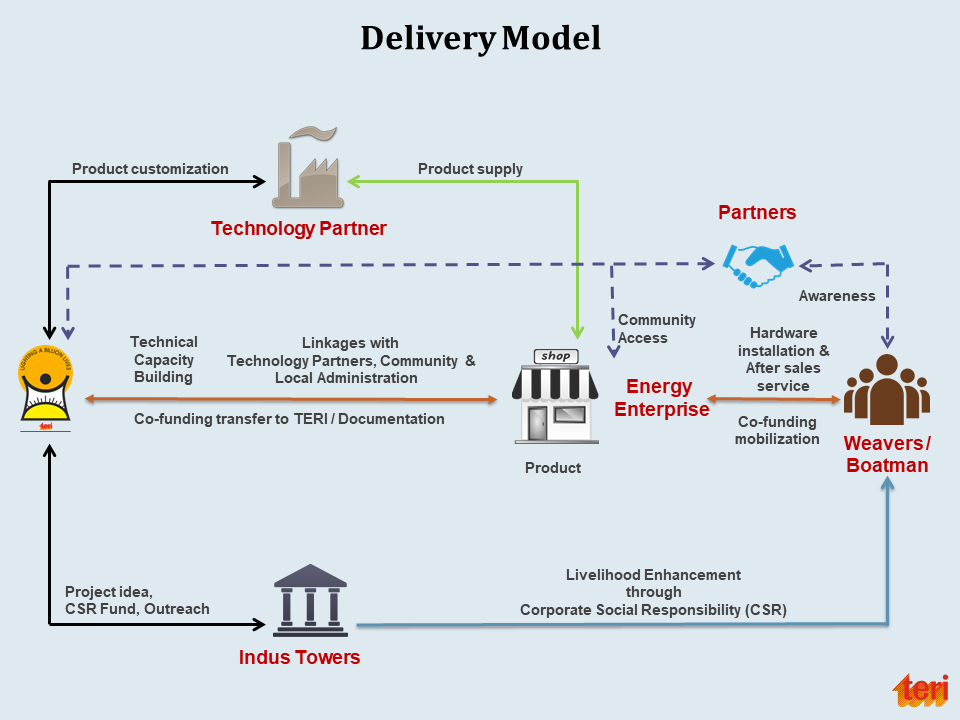 Delivery Model:
In this delivery model, TERI discharges the responsibility of overall planning, customization of innovative solutions, identification and induction of partners (Funding Partner, Technology Partner, Local Institutions, Beneficiary Groups), development of local institution and arrange for the other requirements of the program. Our consultative, participative and transparent approach helps us in developing a long term partnership at each level. Continuous effort by us for the development of local institutions also act as a pivot, which helps in sustenance of the intervention and also helps in seamless replication / scaling up of successfully piloted projects with a focused approach. A fundamental element of our project sustainability is the training and capacity building of communities to support the on-going maintenance and upkeep of technology, which also results into incremental income of household.
Unique features:
Consultative and participatory approach
Transparent selection criterion of beneficiaries
Building and development of local institutions
Community co-funding and undertaking
Customization of technology
Prompt after sales service through local partner
Comprehensive on-site warranty
Capacity building of communities for smooth operation, maintenance & upkeep
Regular monitoring and need based up gradation of technology for better efficiency
Solar hybrid charging stations
In the past few years, TERI has started working with the fabled silk weavers of Varanasi to meet their power needs - especially for power looms - and provide uninterrupted power through lithium-based solar hybrid charging stations.
Varanasi, situated on the banks of the sacred river Ganga, in Uttar Pradesh in north India is known globally for its production of fine silk and Varanasi sarees. Its weaving clusters are also recognised by the Ministry of Micro Small and Medium Enterprise, Government of India.
Since 2017, TERI has installed 324 units of solar hybrid charging stations at the premises of weavers in a phased manner (2017-18: 52 units; 2018-19: 54 units; 2019-20: 84 units; 2020-22:134 units), with installations still underway. Each charging station can provide energy to run four power looms. In addition to these 60 units of DC electricity based solar looms were also installed.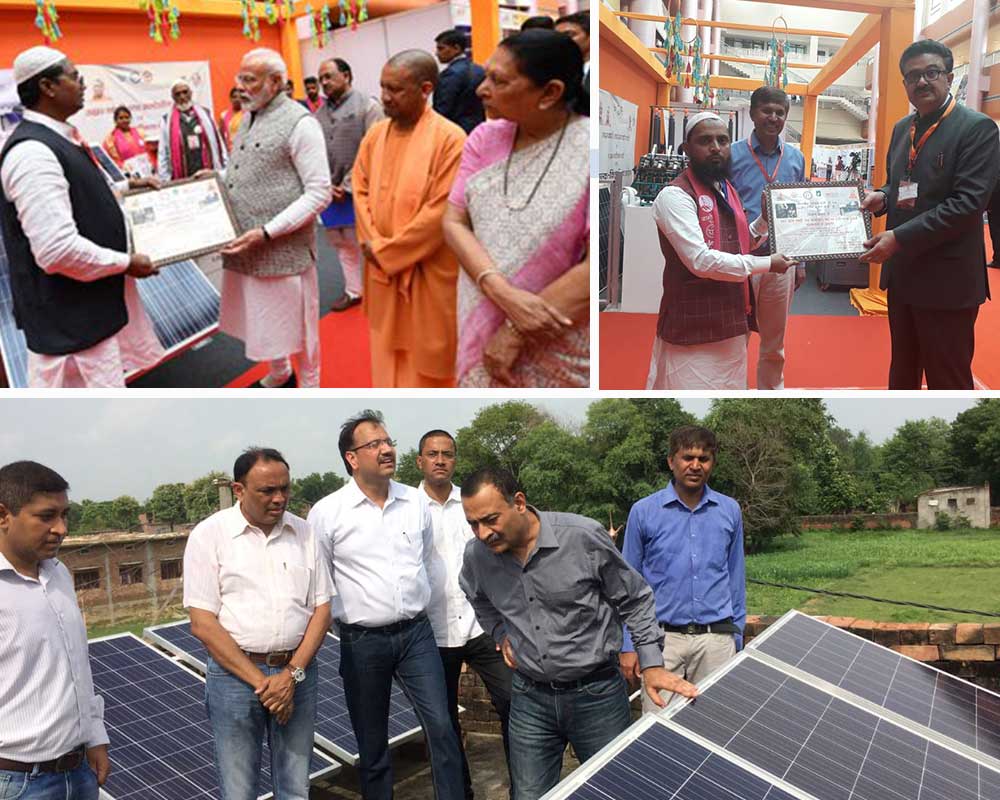 This hybrid system, designed with solar, grid and lithium battery as the order of power source priority, runs the power looms directly from solar energy during the day. Post-sunset, the grid is the prime source. In case of absence of both grid and solar power, the lithium battery carries enough back up to allow the power looms to operate for three hours.
To make the economics of solar hybrid charging stations acceptable to the weavers, the project was designed by TERI in a manner that they bear just 30% of the cost of installation. Balance amount is supported by the CSR fund of Indus Towers.
With this project, weavers have started experiencing a change in working conditions: uninterrupted power supply has eliminated the possibility of disruption in production and product quality, work hour management is far more efficient with fewer wasted hours due to power cuts, and with the disbanding of diesel generators used for power backup, the local environment is cleaner and less noisy. Most importantly, all of this contributes to higher income for weavers (working as skilled worker) and power loom owners. Income of weavers has gone up by 30%, whereas, income of power loom owners has increased by 40%. With consistent funding support from Indus Towers, sincere efforts are being made for better outreach of the project in neighbouring state of Madhya Pradesh as well.
---
---
---
---
---
---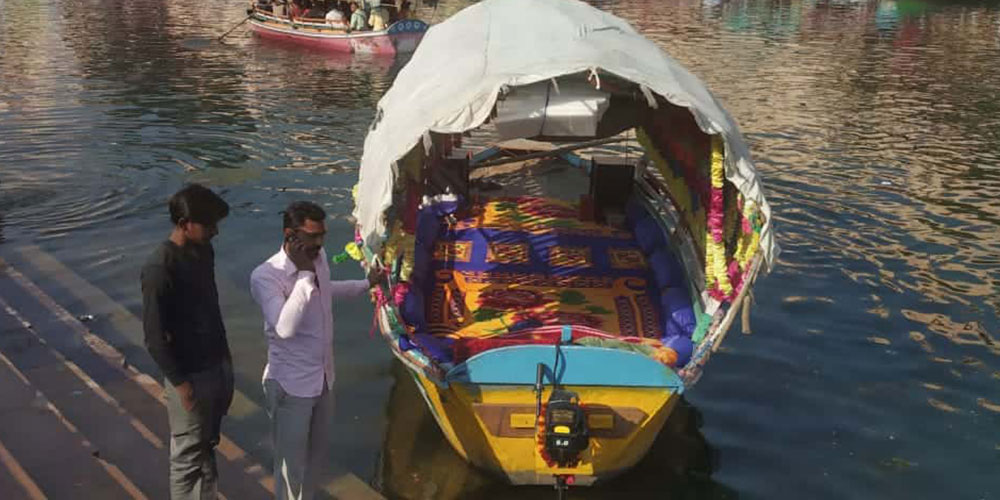 मंदाकिनी की अल्हड़ लहरों से लड़ने वाले अब सोलर नाव चलाते हैं
सौर शक्ति ने बदली चित्रकूट के नाविकों की ज़िंदगी। सोलर पैनल अब सिर्फ़ घरो के लिए नहीं बल्कि नाविकों के लिए भी फायदेमंद है।
---
---
---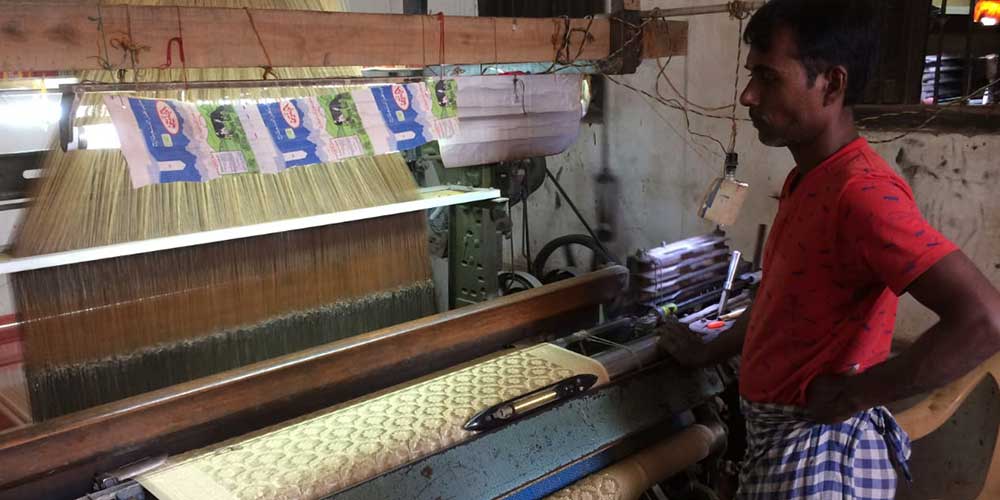 Powering the Ghats
Project team has developed a hybrid solar charging model that ensures continuous flow of electricity to the looms.
---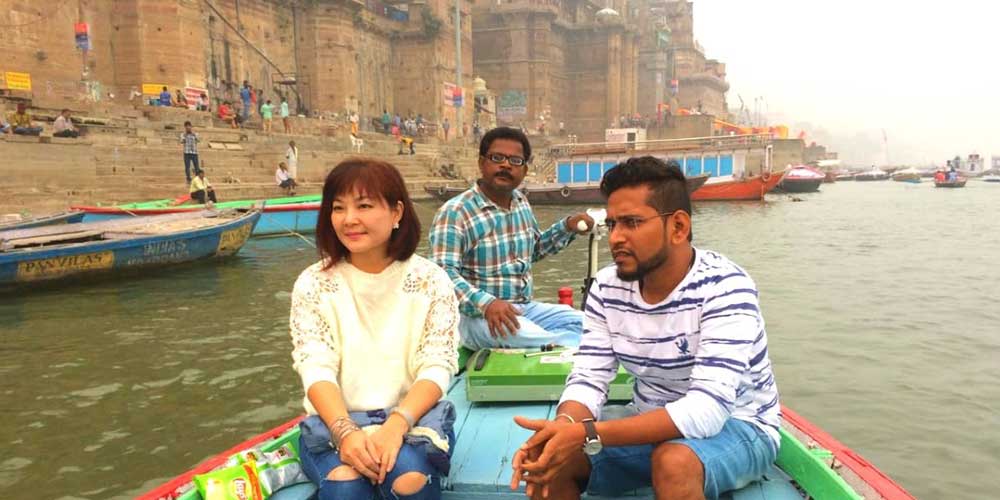 Banarasi Saris Powered By the Sun: TERI Helps 40 Boatmen, 400+ Weavers Go Green!
TERI engineers have developed a power back up, which takes a few microseconds to generate electricity.