Corporate Social Responsibility and Sustainability Project in Himachal Pradesh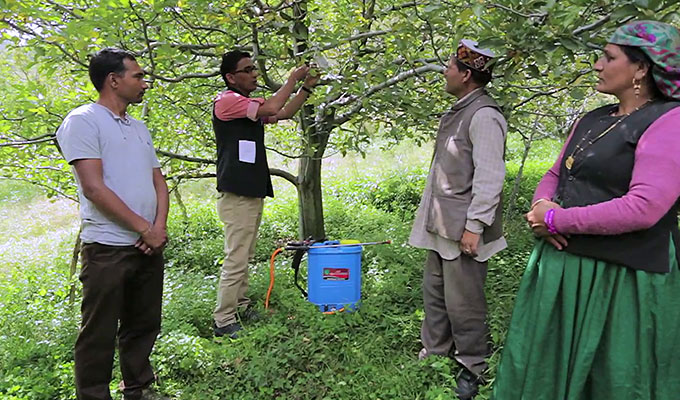 There were some fundamental problems in the apple growing regions of Himachal Pradesh spanning from scarcity of water, absence of good agricultural practices, absence of technological solutions, ineffective management of apple orchards, absence of quality training and capacity building. A holistic solution was needed which could address the larger issues of the region and would bring changes in the lives of the community.
Project Approach
This project was supported by Container Corporation of India (CONCOR). The larger issues related to apple management in the state of Himachal Pradesh were studied in and a detailed survey was carried out in the apple growing areas of the state understand the problems related to apples. The outcome of this was the production of an exhaustive document. The problems and the possible set of solutions were shared with the funding agency and they readily accepted the idea and accordingly the project was conceptualized. The project duration was for three years starting from April 2013 – March 2016.
Project Interventions
The project interventions were designed keeping the need of the community, region, global scenarios and prevalent practices.
Activities
Rainwater Harvesting Solutions.
Introduction of high-yielding apple variety which is good in color and size.
Mechanisation solutions
Training and capacity building with the engagement of national and international experts for specific inputs on apple orchard management.
Establishment of Knowledge cum Recreational center. The above interventions were linked with each other and were integrated in nature which helped to achieve the set objectives.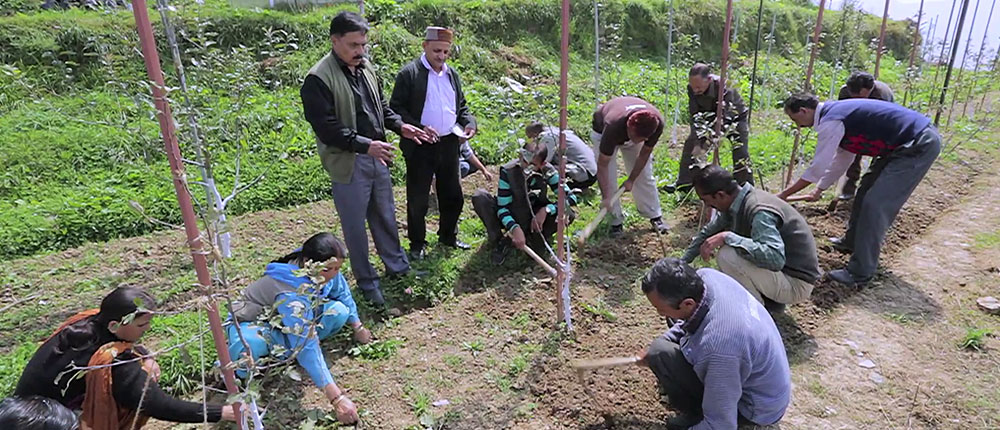 Outcome and impact of the project
The project has helped more than 3,000 people with various interventions like water solutions, mechanised solutions, training and capacity building, IT solutions with market linkages. The community is now self-capable to handle the technologies provided to them for improving apple practices on the field. The training programmes have helped to improve their practices for apple management. The project has introduced low-cost water solutions through rainwater harvesting solutions for apple growers. This is a new concept for the apple growers of Himachal Pradesh and is helping them provide water for the apple orchards throughout the year.
Project Success
The success of any project depends on the participation of all stakeholders. This project ensured the participation of all the stakeholders from the very inception, engagement of the stakeholders in the decision making led to the ownership of the project. The solutions provided for the community were discussed in detail and accordingly, through an engagement process, all the technologies and solutions were provided to the community which eventually resulted in becoming a part of their lives. The community is now fully trained to handle all the technologies and solutions provided to them under this CSR project.
Documentary - The Apple Trails: A CSR initiative of CONCOR and TERI