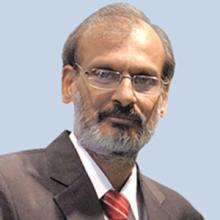 Mr I V Rao
Distinguished Fellow, Transport & Urban Governance
Mr I.V. Rao is engaged with the Transport and Urban Governance Division of The Energy and Resources Institute (TERI) as a Distinguished Fellow. With his expertise in Indian automotive regulation formulation, and an experience of well over 36 years, Mr Rao has held key positions in several organisations and government bodies. Prior to his stint at TERI, Mr Rao was associated with Maruti Suzuki and has made significant contribution in the areas of technology transfer, new product planning & development, component localization, quality assurance & service, and manufacturing engineering functions under various capacities. He has also been instrumental in the development of alternate fuel vehicles.
A Member of the Expert Advisory Group in the Ministry of Road Transport & Highways, Government of India for evolving future regulatory norms on emissions and safety, Mr Rao has also served as a Director on the board of several organisations for almost two decades. He has also played a key role in establishing SAE (Society of Automotive Engineers) in India and expanding its activities for industry professionals and engineering students.
From studying about alternate technology options for decarbonisation of mobility, identifying specific segments and use case for adoption of electric mobility, to the life cycle analysis of all alternate technology options for adopting least carbon foot print and impact of compressed biogas as a transport fuel on rural economy, Mr Rao has a widespread experience in the Indian automotive sector.
Mr Rao holds a Masters in Mechanical Engineer from IIT, Kanpur.
Email: iv.rao@teri.res.in