Need to lower the cost of capital in green transition projects, experts at G20 side event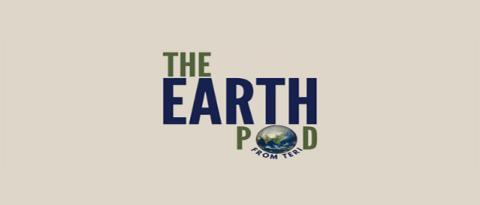 Kumarakom (Kerala), April 6, 2023: The particular challenges encountered by developing countries, especially the formidable costs of green transitions, and the need to adhere to the principles of equity in just transition were emphasized by experts at the G20 India second Development Working Group (DWG) side event co-organized by the Ministry of External Affairs, Research and Information System for Developing Countries (RIS) and The Energy and Resources Institute (TERI) at Kumarakom in Kerala on Thursday.
Highlighting that a new vision of green development is the need of the hour and that vision is emerging from the Global South, Ms Eenam Gambhir, DWG Co-Chair, in her welcome address said, "To realise a world where growth and sustainability can be next to each other without trade-offs, we need a radically different international enabling environment and policy support system that is adaptive, [which] takes into account the diverse needs of the developing countries, creating financing solutions catering to their needs and their conditions; proactive, doesn't wait for old industries to die down, but rather invest in industries of tomorrow today to ensure a smoother transition; and responsive to the evolving needs of the vulnerable communities and present solutions to their capacity, while respecting their policy space."
Observing that Just Green Transitions (JGT) have been identified as a transformative transition needed in the proposed G20 Action Plan by India's G20 Presidency, Mr Giuseppe de Simone, Strategic Planning Officer, United Nations Industrial Development Organization, emphasized the need for change in the "way we grow, we produce and we consume." Calling for a systemic transformation, he said, "It will be a mix of disruptive and marginal gains. But we need to change radically the way we do things. We need an economy-wide transformation and this will generate winners and losers. So we need it to be just."
Noting that job creation and retention and JGT are critical for all countries, including the G20, Mr de Simone said, "We need to make sure that jobs are preserved, skills are developed and the workforce is ready for the transition and the losers are supported." Emphasizing the criticality of taking everybody along in this global transition, he noted that it is important to ensure that knowledge is shared, financing is provided, and technology and capacities are given to all.
At the discussion on 'Just Green Transitions – A Comprehensive, Integrated Approach', Mr Avinash Persaud, Special Envoy to the Prime Minister of Barbados on Investment and Financial Services Member, IHLEG on Climate Finance, highlighted the cost factor which holds back many developing countries from embarking on a green transition. "In environments where transitions are costly, we need external solutions. We need to lower the cost of capital in investing in these projects, so that it is as profitable as it is investing in Germany as it is in India, Vietnam, Indonesia and South Africa," he said.
He mooted the need for a Just Green Transition Financing Investment Trust with substantial capital and liquidity which can guarantee an international rate of return on investments in transition projects.
Echoing the suggestion of Mr Persaud, Mr Manjeev Singh Puri, Former Ambassador and Distinguished Fellow, TERI, pointed out, "Global GDP savings rate is about 20 trillion USD, while the requirements for greening in the developing world today is about 5-6 trillion USD." Mr Puri emphasized that just transition, at its core, is about equity.
Mr Puri also underscored the critical need to multipurpose multilateral institutions in order to achieve just transitions. "What can we do to sharpen those institutions so that they meet the requirements of today? There is a need to shift the focus of money towards sustainability and climate. It means taxonomies and easing the norms, but above all, it means to try and lower the cost of capital from the developed world to the developing world," he said.
Mr Rathish Balakrishnan, Co-founder and Partner Sattva, observed that to enable just transition, upskilling of the existing workforce, entrepreneurial thinking, an equitable model that empowers women and a globally recognised, digital scalable model of credentialing informal workforce that enables them to unlock opportunities in the new economy, will be critical. "Where we live, how we move, what we eat and what we buy -- these four choices have to transform and create newer models for us that will create skill, capacity, and requirement," said Mr Balakrishnan.
Moderating the session Ms Sunaina Kumar, Senior Fellow at ORF and Executive Director at Think20 India Secretariat, observed that while every transition is going to be country-specific, there are common challenges facing developing countries that hold them back from realising a just transition and it spans areas of finance, technology and capacity building. "To get past these challenges, global cooperation will be necessary," she said.