GRIHA organises Regional Summit 2018 in Bengaluru to discuss the roadmap for Sustainable Buildings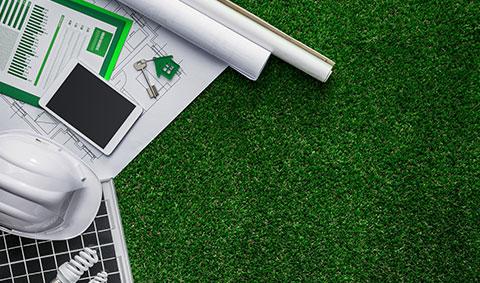 The various discussions at the summit identified key research areas essential to make habitats affordable and sustainable
Bengaluru, October 4, 2018: Green Rating for Integrated Habitat Assessment (GRIHA), the national rating system for green buildings in India, organised a two-day Regional Summit in Bengaluru in association with Ela Green Buildings in Bengaluru to pave the way for research and innovations around the built environment. Smt. K. N. Savithri, Chief Architect, Public Works Department, Govt. of Karnataka, graced the event with her presence at HAL Convention Centre, Bengaluru.
Driving on the theme, 'Sustainable Alternatives to Urban Fabric', the various panel discussions and plenaries at the summit identified key research areas that are essential to make habitats affordable and sustainable.
The speaker line-up featured leaders across a variety of sectors who presented their views in sessions specially curated, to elaborate on how the innovative construction technologies promote the idea of alternate practices that are environmentally responsible. Innovative construction technologies were discussed along with their concepts and methods to improve quality and productivity, thereby reducing the consumption of resources and accelerating the construction process. The other sessions witnessed insights on improved efficiency of existing buildings through building retrofitting and other measures to reduce energy use and greenhouse gas emissions, and, demonstrated innovative construction materials, implemented by pioneering organisations to save resources in design, construction, and operation of large infrastructures. The summit concluded by assessing the current scenario of construction industry & its practices with respect to the design approach adopted.
The two-day summit was attended by over 150 professionals from the construction industry. Smt. K. N. Savithri, Chief Architect, PWD, Govt. of Karnataka, applauded the good work done by GRIHA to build a greener tomorrow. She further added, "I am sure this summit will serve as a common platform to bring all stakeholders together to conceptualise, construct, and operate green buildings for a sustainable future."
Speaking on the occasion, Mr. Sanjay Seth, CEO, GRIHA Council, said, "Urban infrastructure is largely built without giving much thought to ecological sustainability. A resource-intensive consumer society drives urban lifestyles, contributing significantly to the pressure on the planet's ecosystems. Hence, there is a need for strong, visionary leadership at the urban level. We urge decision-makers at state and national levels to drive the transition to sustainable cities with resolve and speed. We direct our appeal to the key actors involved in city development: politicians, planners and other public sector officials, business and finance leaders, universities, and civil society groups. We believe that these stakeholders have significant responsibilities, as well as opportunities, to lay the groundwork for the transition to sustainable cities."
Various municipalities and government organisations in India have adopted GRIHA rating and are offering a range of incentives to both developers and residents to promote the adoption of green buildings. PCMC, for example, is offering 10-50% rebate to developers on premium charges for GRIHA and SVAGRIHA certified buildings (1-5 star). To owners, it offers -10% discount on property tax for (3-5 star) final GRIHA rated buildings and 5-15% for final SVAGRIHA rated buildings.
About GRIHA
GRIHA rating has been developed to improve resource efficiency, reduce carbon footprint, and reduce negative impacts on the environment. It has been formulated by GRIHA Council, which is an independent not-for-profit society established by The Energy Research Institute (TERI) and Ministry of New and Renewable Energy (MNRE), Government of India. GRIHA has been acknowledged as a tool to evaluate reduction in emission intensity through habitats, as part of mitigation strategy for combating climate change in India's 'Intended Nationally Determined Contributions' (INDCs) submitted to UNFCCC.
For further details, please contact:
TERI - Pallavi Singh: 9999154259 | pallavi.singh@teri.res.in
Edelman - Sneha Dev: 9958000706 | Sneha.Dev@edelman.com