Women in agriculture: Enhancing their role and promoting sustainability and livelihood support
The paper looks at enhancing the role of women in agriculture and allied activities and providing institutional support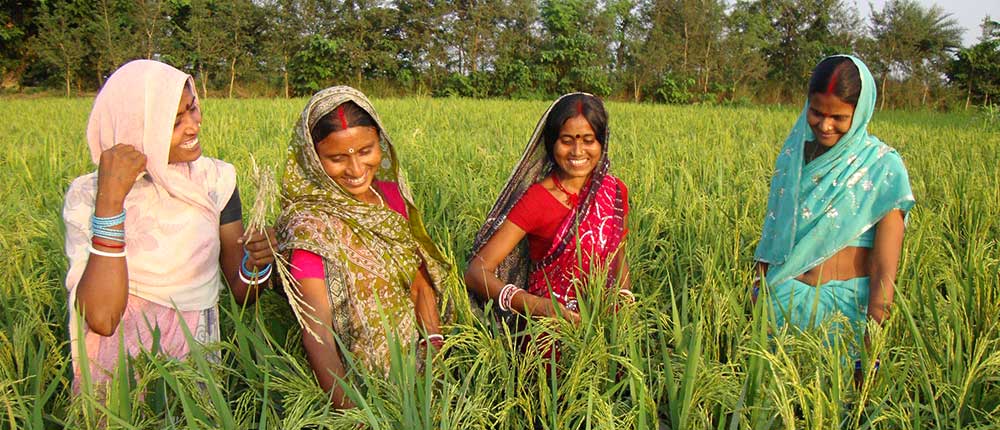 As farmers, labourers, and entrepreneurs, women play an important role in the agriculture sector and development of rural economies. With increasing involvement in land and water management and as collectors of water and fodder, women provide critical support to the health of rainfed/dryland farms and livestock in areas where soil is unproductive, rains are erratic/insufficient, and the men have migrated in search of work, leaving the women behind to earn additional incomes through agriculture and allied activities, minor forest produce, and local enterprises. Being unpaid in nature, these efforts of women are dampened as they are not recognised as primary producers. The women continue to face constraints in accessing land, credit, technology, agricultural inputs, services, and market opportunities.
The interlinkages between gender, sustainable food, and nutrition security highlight the need to identify and operationalise mechanisms and incentives that forge links among the agriculture and social welfare sectors.
With the thrust on strengthening community institutions, the National Rural Livelihood Mission aims to empower poor women farmers to enhance participation, improve productivity, and pursue sustainable livelihoods through systematic investments in building knowledge, skills, and capacities. One of its sub-components, Mahila Kisan Sashaktikaran Pariyojana has helped women in self-help groups (SHGs) access resources and services for enhanced agricultural productivity.
A localised holistic approach and an enhanced role of women collectives vis-à-vis promoting sustainability and livelihoods in agriculture and allied activities would include:
Inclusion of women cultivators in land records
Adopting a gender-agriculture-natural resource management-health nexus approach
Enhancing practices, choices, and concerns of women farmers in the areas of seed production, agro-biodiversity, sustainable agricultural practices, and natural resource management
Empowering women in resource-efficient agricultural value chains
Engendering technological innovation; aligning women collectives for impacts along multiple SDGs
Extending SHGs as a social enterprise for women empowerment and sustainability
An enabling environment that can further empower women will comprise innovative skill sets and ICT-based improved technologies that take into account the women's needs and reduce their drudgery. An enhanced role as primary producers and higher participation in decision-making processes will lead to recognition of their contributions in the overall development of rural economy.