Vehicle Scrappage Policy in India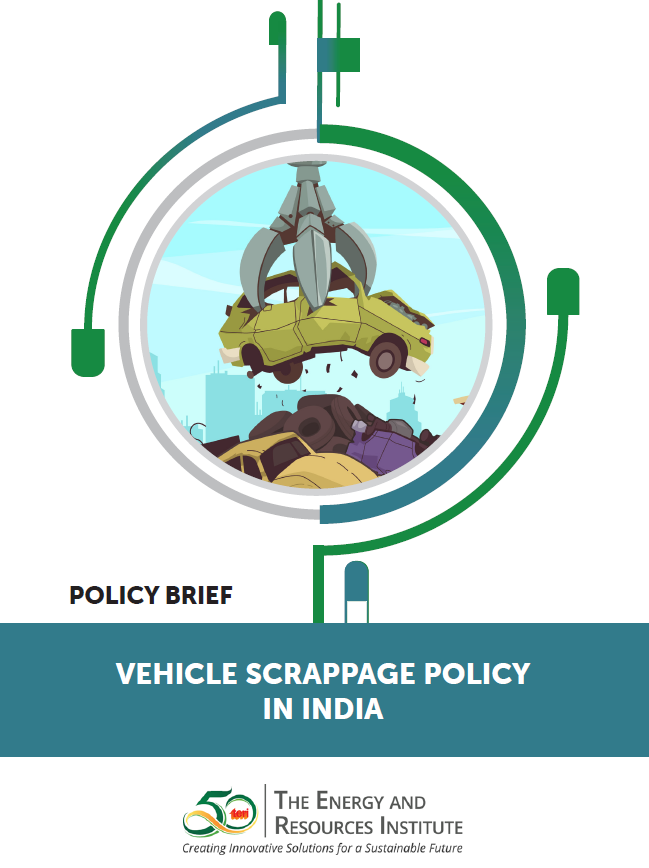 As the vehicle ownership continues to increase, circularity in the automotive industry is important to minimise the trade-off between development and environmental welfare, and to establish an environmentally sound vehicle scrappage ecosystem. An end-of-life vehicle in India is defined as a vehicle which is no longer validly registered, after having been declared unfit after fitness tests through automated testing stations, or self-declared by the owner as a waste vehicle. In order to phase out unfit vehicles in a systematic manner, Government of India has released Motor Vehicles (Registration and Functions of Vehicle Scrapping Facility) Rules, 2021. Similarly, the states are coming up own vehicle scrappage policies to ensure an organised sector through registered vehicle scrapping facilities (RVSF).
Vehicle scrapping aids in extracting value embedded in End-of-Life Vehicles (ELVs) through recycling and recovery and should be carried out in an environment-friendly manner through authorised agencies. The policy brief looks at the current scenario, policy landscape, and associated challenges in India to suggest a way forward based on international experiences, learnings from stakeholder consultations, and feedbacks from ELV scrapping units. Through successful implementation of vehicle scrappage, the attempt is to achieve better on-road emissions and safety profiles of vehicles, while improving value realisation and minimizing the environmental impact of ELVs.