Fuel Efficiency Improvement and Emission Standards in Road Transport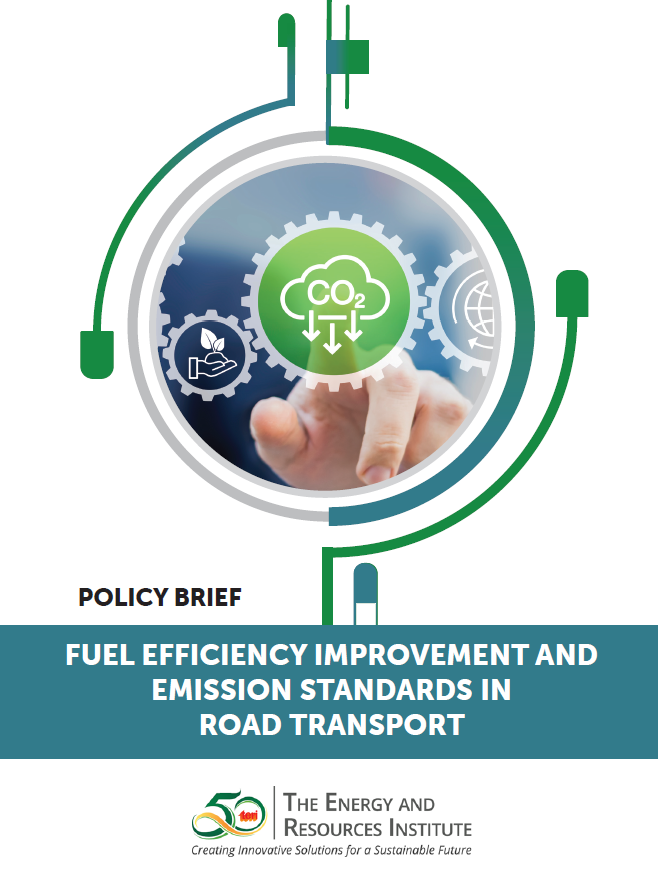 India's rapid urbanization and economic growth has accelerated both passenger and freight transport demands, which have led to the need for prioritizing adoption of low carbon technologies, also strengthening the country's energy security.
In road transport, passenger activity has increased by 308% while freight activity has increased by 187%, from FY 2008-09 to 2019-20. There is a need to ensure that increasing mobility requirements arising from economic growth are met through sustainable options, such as electrification, alternative fuel, and innovative technologies. In addition to the gradual transition to these options, conventional vehicles will have to meet improved performance standards for fuel efficiency and emission reduction.
The main aim of this policy brief is to review and understand the existing policies, effective decarbonization strategies, and pathways adopted by the state and central governments. The objective is also to strengthen the fuel efficiency and tailpipe emission norms/policies by identifying the current gaps and tightening the norms by providing recommendations based on stakeholder consultation and discussion with experts.