Carbon finance: Solution for mitigating human–wildlife conflict in and around critical tiger habitats of India
Our study in Dudhwa Tiger Reserve in Uttar Pradesh indicates to the fact that use of Climate, Community and Biodiversity Standards (CCBS) approach to generate carbon finance can yield 8 times more finance than just considering the aspect of carbon sequestration.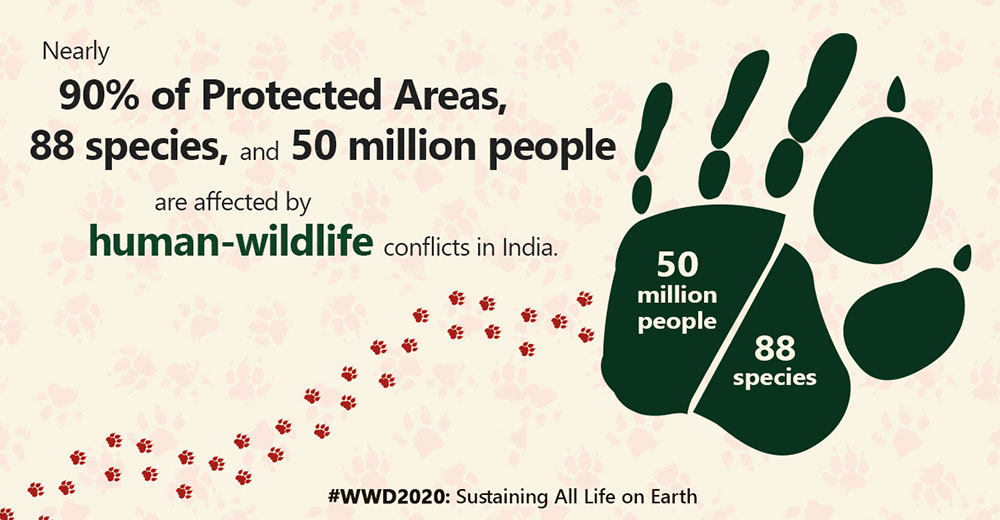 Human-wildlife conflict is a critical issue in and around tiger reserves of India, our project identifies the ways to generate additional revenue using carbon finance as a tool to mitigate the issue of conflict. The study was conducted in Dudhwa Tiger Reserve (DTR), India and identified that the value of carbon sequestration potential of the forests was estimated at 1.11 billion which is 11% of the total economic value of DTR. The value arising from the other ecosystem services provided by the forests was estimated at 9.46 billion which is 89% of the total economic value of DTR. This indicated that the value of ecosystem services other than carbon to be 8 times greater than the value of carbon.
Mechanism such as Climate, Community, Biodiversity Alliance (CCBA) has developed standards, managed by Verified Carbon Standard (VCS), which focus on land management projects that deliver net positive benefits for climate change mitigation, local communities and biodiversity conservation. Hence linking the index with the CCB Standards would help in developing carbon finance projects for critical habitats such as PAs and ensure the suitable contribution of the co-benefits in the overall economics received from such projects. This approach shall help additional income which could be used to mitigate the issue of human-wildlife conflict.