Accelerating Biodiesel Blending in India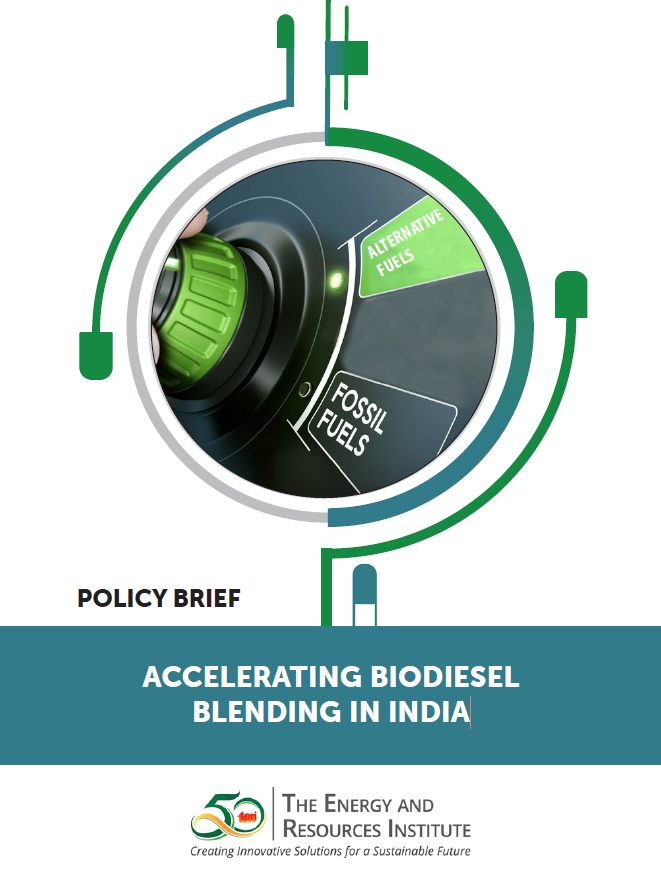 India's dependency on imported fossil fuels is mounting incessantly. The petroleum products consumption in the country has increased about 38.2% from the past decade, resulting in a substantial expenditure on oil imports.
Biodiesel is one of the alternative fuels that can be produced from non-edible sources, waste oils, animal fats, etc. India's government is emphasizing energy security with a target of reducing the usage of fossil fuels and import burdens.
Several initiatives have been introduced to increase indigenous production of biofuels, as part of the Indian government's aggressive plan of 20% ethanol in petrol by 2025–26 and 5% biodiesel in diesel by 2030.
Biodiesel blending remains a complex task due to various challenges like- limited availability and high feedstock prices, high biodiesel prices, lack of integrated supply-chain management, etc.
This policy brief seeks to expedite the adoption of biodiesel blending within the country by presenting a set of policy proposals covering various aspects such as the assessment of available land and its potential, domestically available feedstock options, land requirements, lowering feedstock and biodiesel prices, both short and long term initiatives and role of government and other relevant organizations. These recommendations collectively aim to realize a 5% blending target by the year 2030.