Stop Air Pollution before it causes health degradation: Swasth Sharir ke liye Swastya Shivir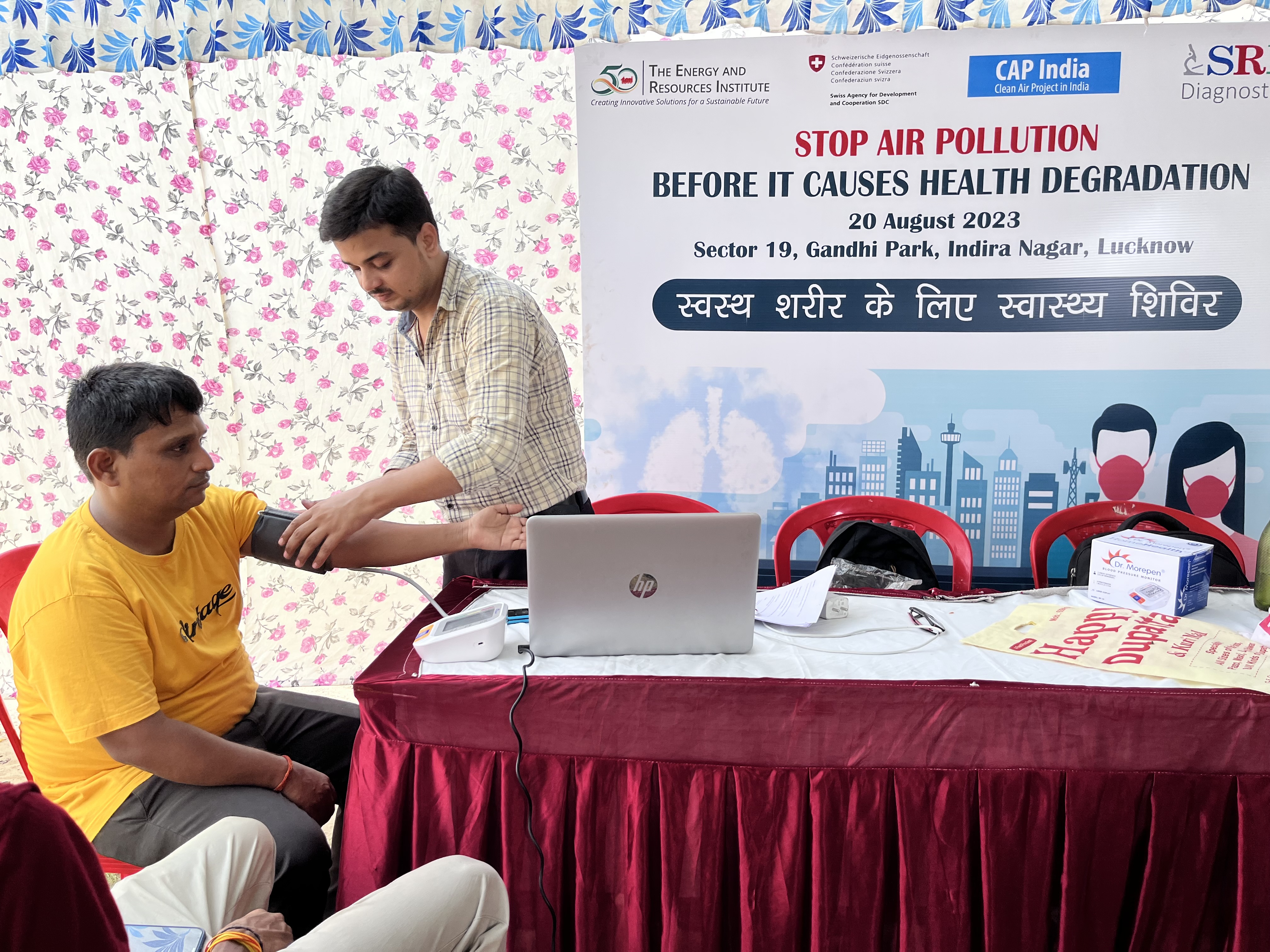 Taking a Breath of Fresh Knowledge: TERI's Health Camp in Lucknow
We're excited to share a remarkable initiative by TERI – The Energy and Resources Institute, under the umbrella of the Clean Air Project in India (CAP India), supported by SDC, TERI organized a Health Camp in Lucknow with a profound purpose – "Stop Air Pollution before it causes health degradation: Swasth Sharir ke liye Swastya Shivir."
Focused on Pulmonary Function and Air Pollution Impact
The health camp centred on the vital theme of pulmonary function and its interaction with air pollution. As air quality becomes an increasingly significant concern, understanding its effects on our respiratory health is pivotal. The event aimed to shed light on the correlation between air pollution and pulmonary health, particularly among the residents of Lucknow.
Community Engagement and Awareness
The response from the community was heart-warming! Participants from all walks of life joined the health camp, eager to learn more about the current state of their lungs. This enthusiastic engagement demonstrated the collective determination to take charge of their well-being. Education and awareness are the cornerstones of progress, and this initiative exemplified the spirit of informed decision-making.
Data-Driven Insights for a Healthier Future
The data collected during this health camp will prove invaluable. By meticulously analyzing the information gathered, we can gain a comprehensive overview of the impact of air pollution on lung health and human well-being. These insights will not only guide informed policy decisions but also foster greater understanding within the community.
A Step towards Healthier Futures
TERI's Health Camp in Lucknow serves as a beacon of hope, illuminating the path towards healthier futures. As we collectively strive to combat air pollution and its adverse effects, initiatives like these underscore the power of collaboration, knowledge dissemination, and proactive engagement.