Nanostructured Materials in Food Packaging, Preservation and Diagnostics
Dr Pushplata Singh
Online
The webinar aims to raise awareness around nanotechnological application in food and feed sectors.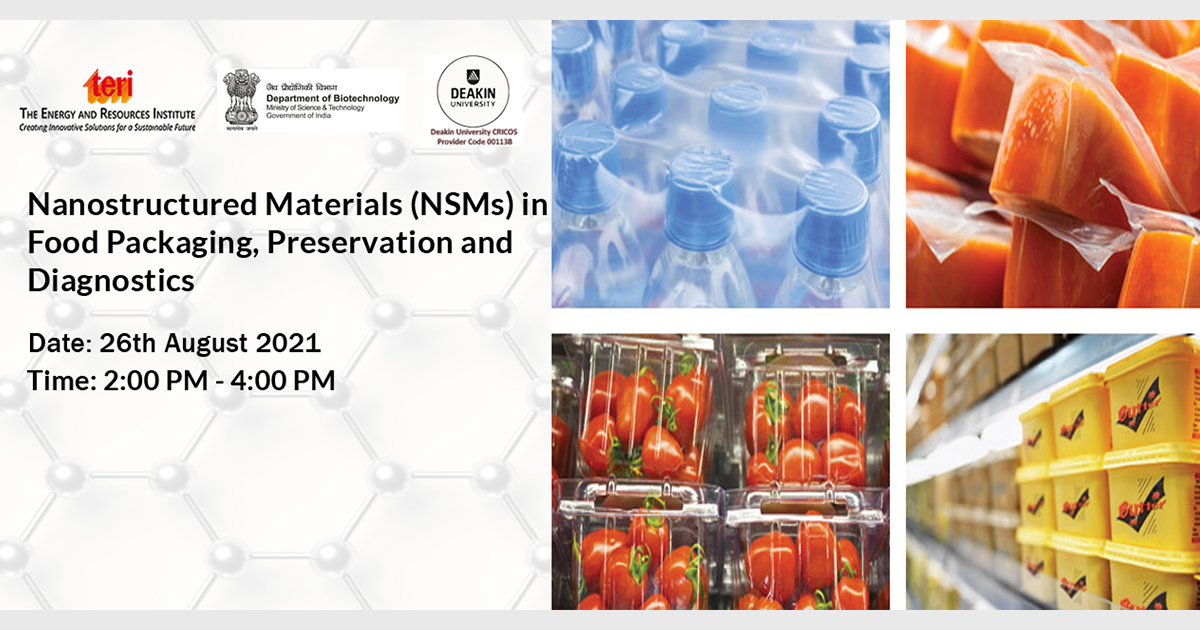 On 26 August 2021, 2:00 PM to 4:00 PM IST
TERI is organising a webinar on 'Nanostructured Materials (NSMs) in Food Packaging, Preservation and Diagnostics' on 26 August between 2-4 PM (IST).
The benefits of nanotechnology for the food industry are many and are expected to grow with time. However, public acceptance of food and food-related products containing nanomaterials will depend on their safety. In this regard, the webinar aims to raise nanotechnological awareness in food and feed sectors amongst researchers, scientists, students, industries, and more.
In light of the pandemic, where various food borne illnesses gave rise to other associated illnesses, mediating from the harmful targets in food moieties to track and control hazardous pathogens and contaminants in food has become crucial. The webinar thus, aims to give insights on practical applicability of using various nanomaterials rapid detection or sensing techniques, nano-packaging and nano-preservation .
Additionally, the talks by various international and national speakers at the event will help stakeholders understand and gain knowledge to develop or manage the nano-sensors based prototype-designs, recent innovations of nano-packaging's and their applicability in the associated disciplines of food sectors by addressing the food safety issues and minimize the health risk.