Capacity Building Workshop- Accelerating Net Zero Transition of Public Transportation in Kolkata
The Lalit Great Eastern Kolkata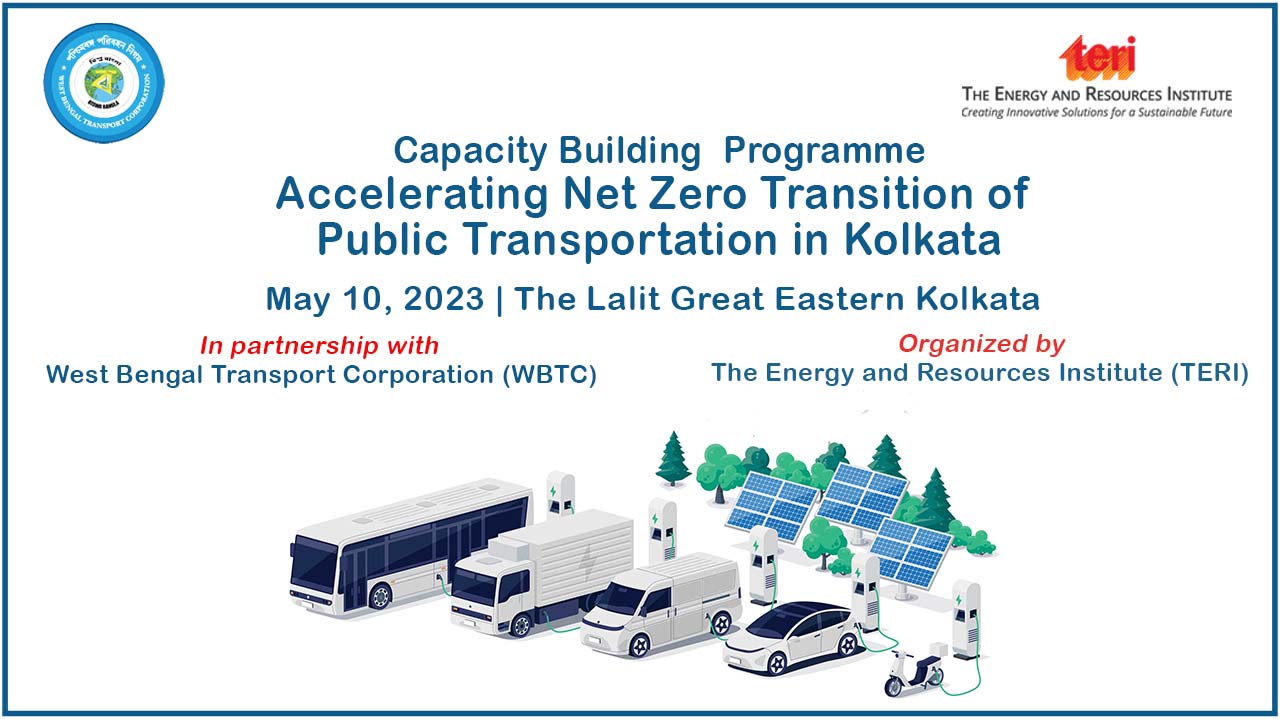 10 May 2023 | 10:00 AM – 5:00 PM (IST)
The Energy and Resources Institute (TERI) in association with the West Bengal Transportation Corporation, is organising capacity building workshop titled "Accelerating Net Zero Transition of Public Transportation in Kolkata" on May 10, 2023 in Kolkata.
Kolkata is one of the most populous cities in India, with a high demand for public transportation. However, the city has been facing air pollution and GHG emission issues due to increased vehicular emissions. To mitigate this, the Government of West Bengal has implemented initiatives to electrify public transportation. TERI, in support of the new energy Fund, is implementing a project "Accelerating Net-Zero Transition of Public Transportation in Kolkata", with West Bengal Transportation Corporation.
For an easier technology shift and integration in public transportation networks, it is envisaged the WBTC officials to participate in a capacity-building program on specific course modules that are relevant to the project. As part of the project, TERI is supporting WBTC in conducting this capacity-building workshop for senior and mid-level officials.
The industry leader and expert-led capacity building workshop aims to address the following objectives:
A. Develop a comprehensive understanding of the charging infrastructure, charging technologies, financial models, and administrative measures needed to implement the transition to electric vehicles in public transportation.
B. Identify and finance ground-level infrastructure implementation challenges.
C. Discuss cross-cutting issues such as charging optimisation, asset utilisation, and innovative business models.
D. Encourage stakeholder collaboration to promote sustainable public transport in Kolkata.
For more information and queries about registration, kindly write to shivam.gupta@teri.res.in