Mahindra Lifespaces & TERI join hands for 'Centre of Excellence for Sustainable Habitats' to research on energy efficient buildings
---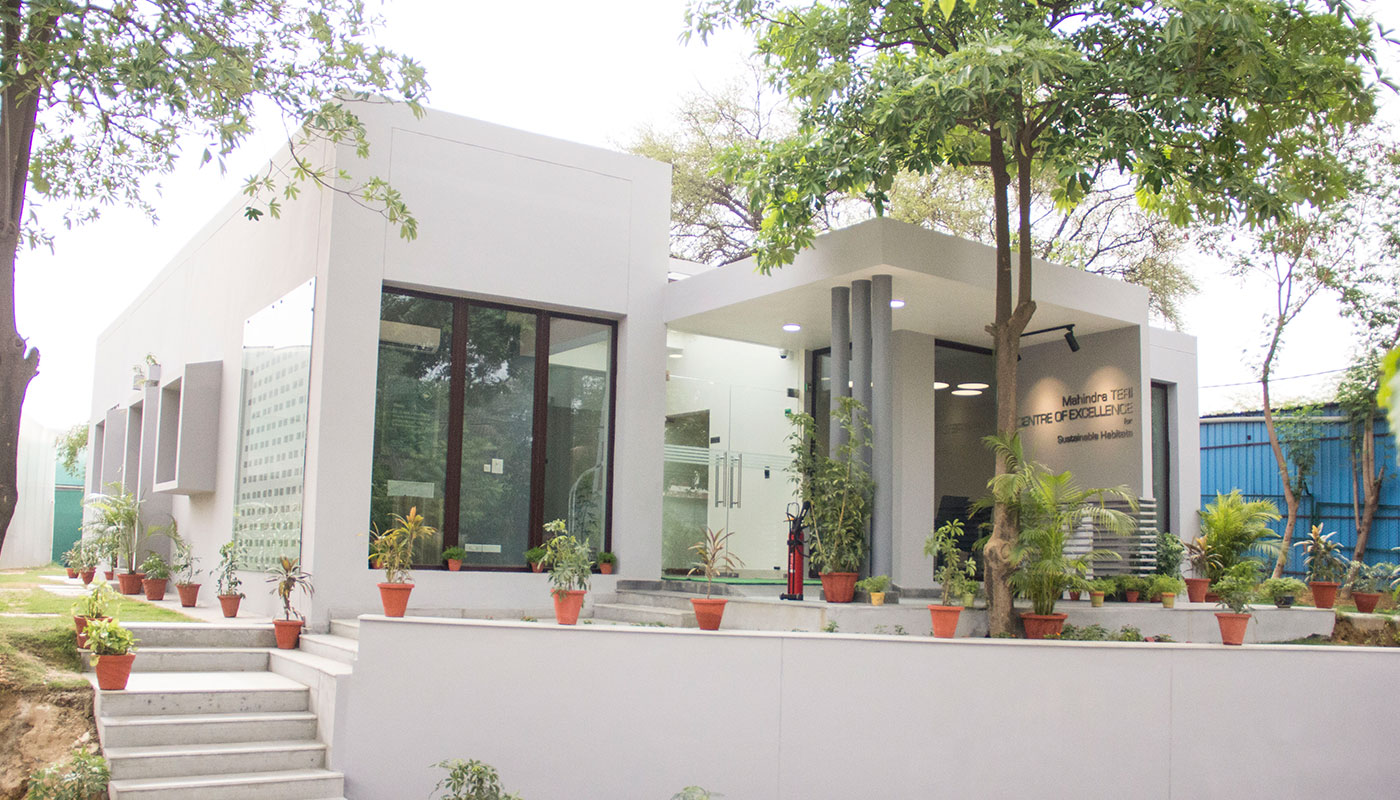 As a growing economy, India is seeing rapid urbanization, an increased demand for infrastructure and therefore a spike in her energy need. The contribution of the building sector (residential and commercial) to the overall electricity consumption grew from 15% in 1970-71 to nearly 34% at present. While the building sector in India offers a huge potential for electricity savings by use of electric efficient designs as well as appliances, building design and construction is seldom made responsive to the climate.
It is estimated that the energy consumed by residential buildings is expected to increase by 5 times by 2020 while that consumed by commercial ones is expected to increase by more than 3 times by 2021. In light of this, it is imperative to carry out research in this sector so as to make the design and materials used energy efficient and environmentally viable.
The 'Mahindra-TERI Centre of Excellence for Sustainable Habitats' was set up at TERI's Gwal Pahari campus at Gurgaon in September 2014. It seeks to develop energy efficient innovative solutions tailored for the Indian climate and building sector. The CoE aims to provide a coherent database for market-ready, scalable and viable materials and technologies.
The research programme at CoE will focus on:
Standardization & measurement of building materials;
Building envelope studies i.e. an assessment of impact of opaque walling & roofing materials on the cooling load of a space;
Comfort studies i.e. studying the impact of walling, roofing etc on the mean radiant temperature (MRT) inside a space;
Development of performance standard matrices, guidelines and numerical toolkits for integrated envelope analysis etc .
The numerical toolkits and material databases which result from the above research will be made available in public domain and actively shared with the relevant stakeholders including manufacturers, developers, vendors & promoters of the building construction industry. The findings of the research will be validated on existing and projects under construction, prior its dissemination.
The CoE was inaugurated on 12th June 2018 by Mr. Anand Mahindra (Chairman, Mahindra Group) in the presence of Dr. Ajay Mathur (Director-General, TERI) and Ms. Anita Arjundas (MD, Mahindra Lifespaces). The Centre, which has been awarded a 5 star SVA-GRIHA rating, will help promote a strong business case to create green buildings, strengthen the supply chain and also up the demand by increasing consumer awareness. It will also prepare policy briefs for Central and State ministries to push the agenda of developing green and transform the housing industry by 2022. In addition, it will also design guidelines for developers considering the various codes and bye-laws.
Here are a few glimpses from the inauguration of Mahindra-TERI CoE for sustainable habitats-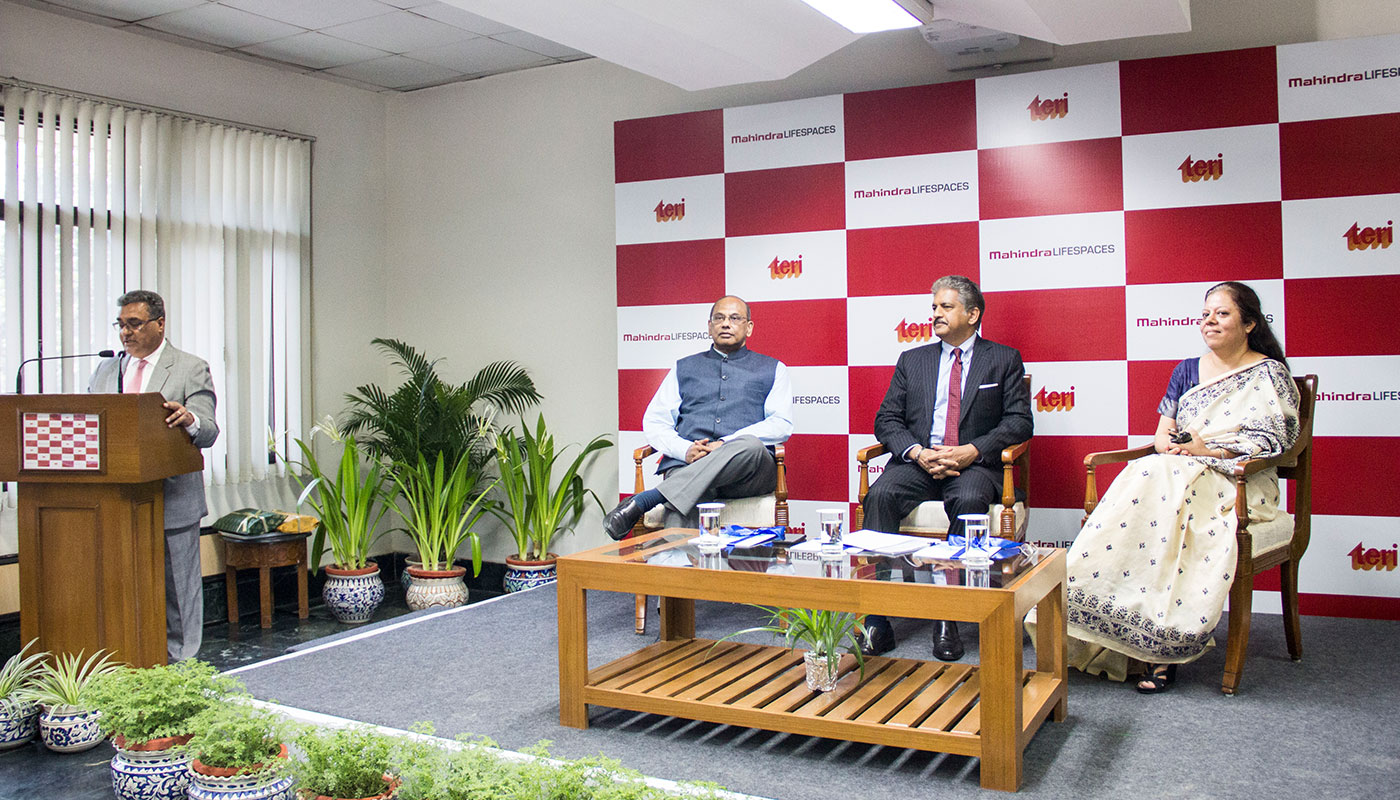 Mr. Sanjay Seth (Senior Director of the Sustainable Habitat Division, TERI) welcomes Dr. Ajay Mathur, Mr. Anand Mahindra and Ms. Anita Arjundas (L-R)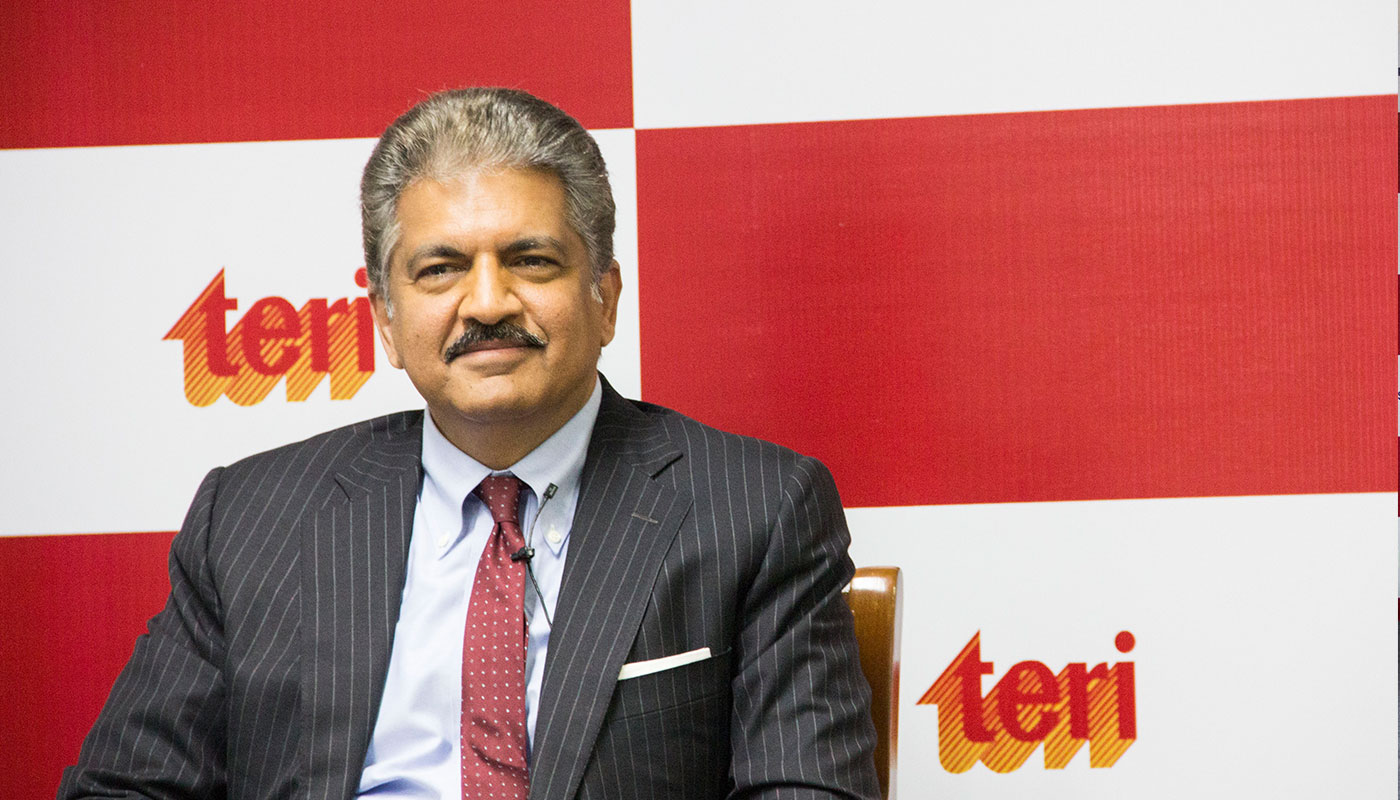 Mr. Mahindra said that the Mahindra-TERI CoE should answer the key question – what would be the footprint of anything that is built in this country?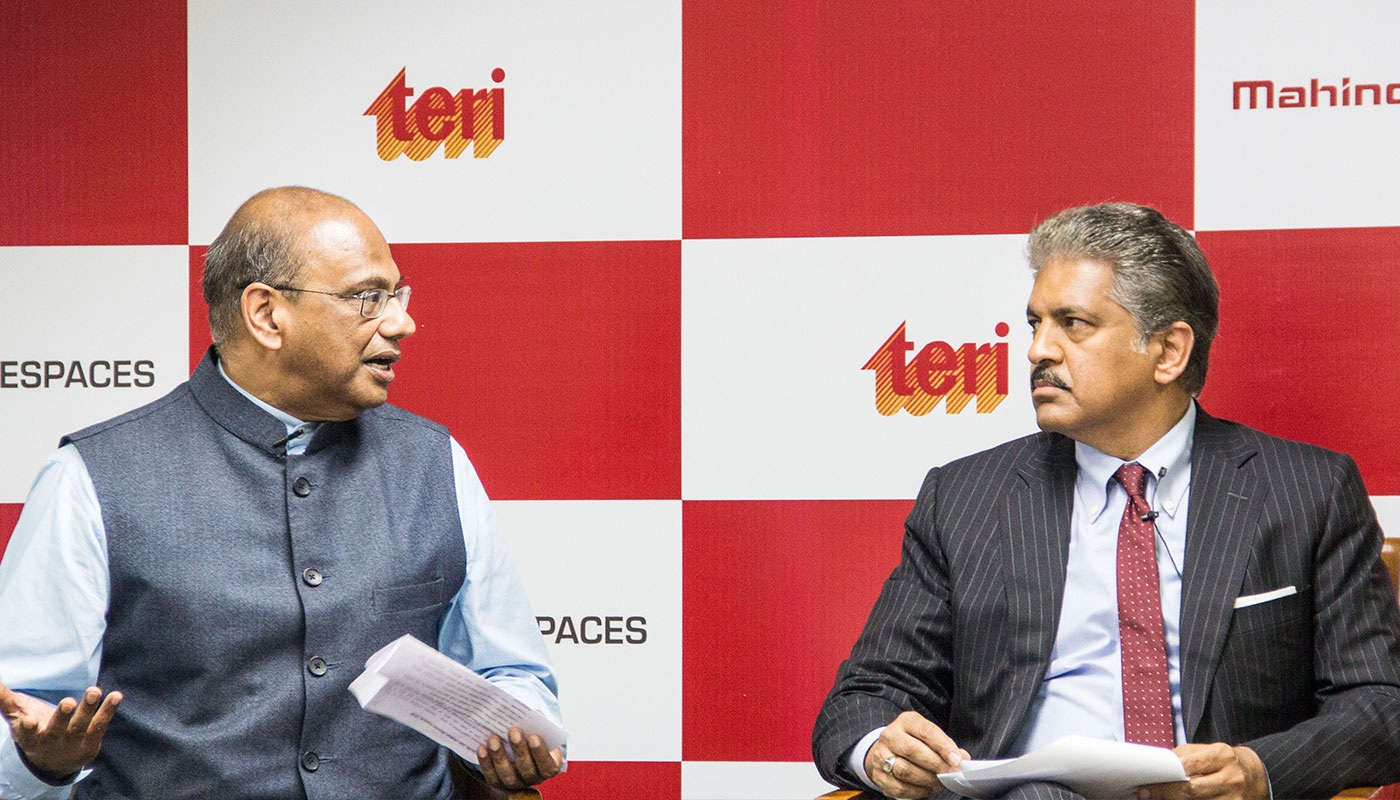 Dr. Mathur said that the Centre of Excellence will work on innovative building materials & performance of this material so that developers & architects can design buildings that are resource efficient, cost effective & greener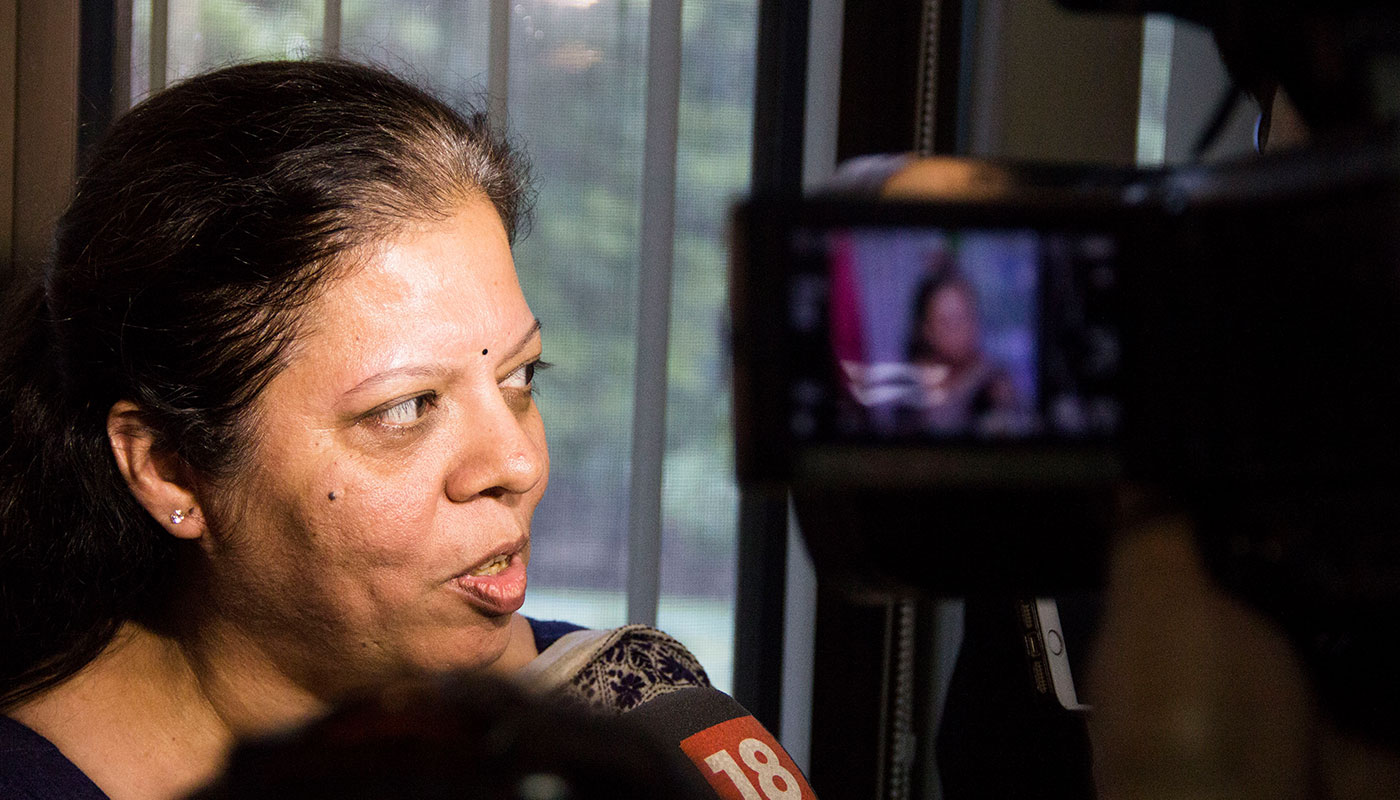 Ms. Arjundas said that the Mahindra-TERI CoE will positively influence the Indian construction industry to develop innovative and sustainable solutions, thereby building a robust green supply chain ecosystem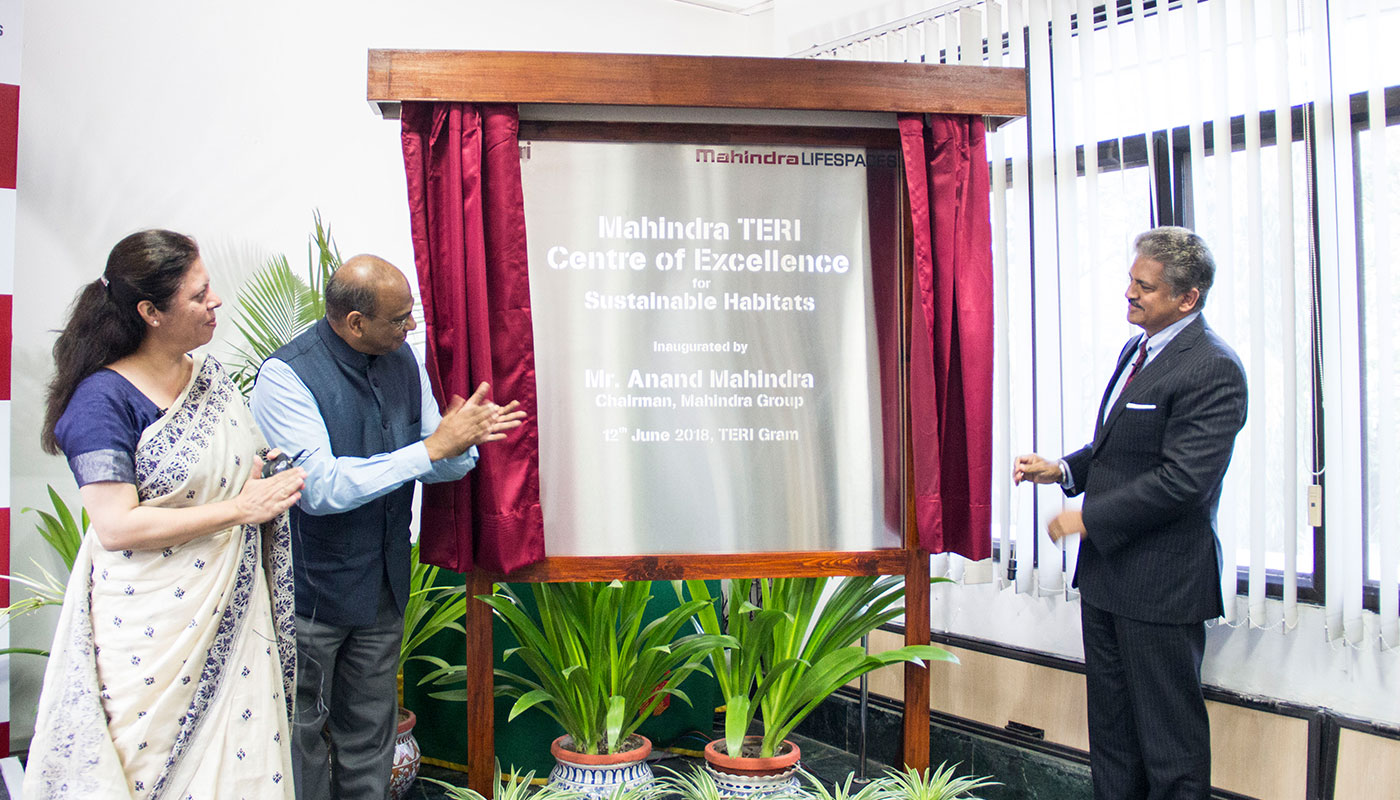 Mr. Anand Mahindra unveils the foundation stone for 'Mahindra-TERI Centre of Excellence for Sustainable Habitats' alongside Dr. Ajay Mathur and Ms. Anita Arjundas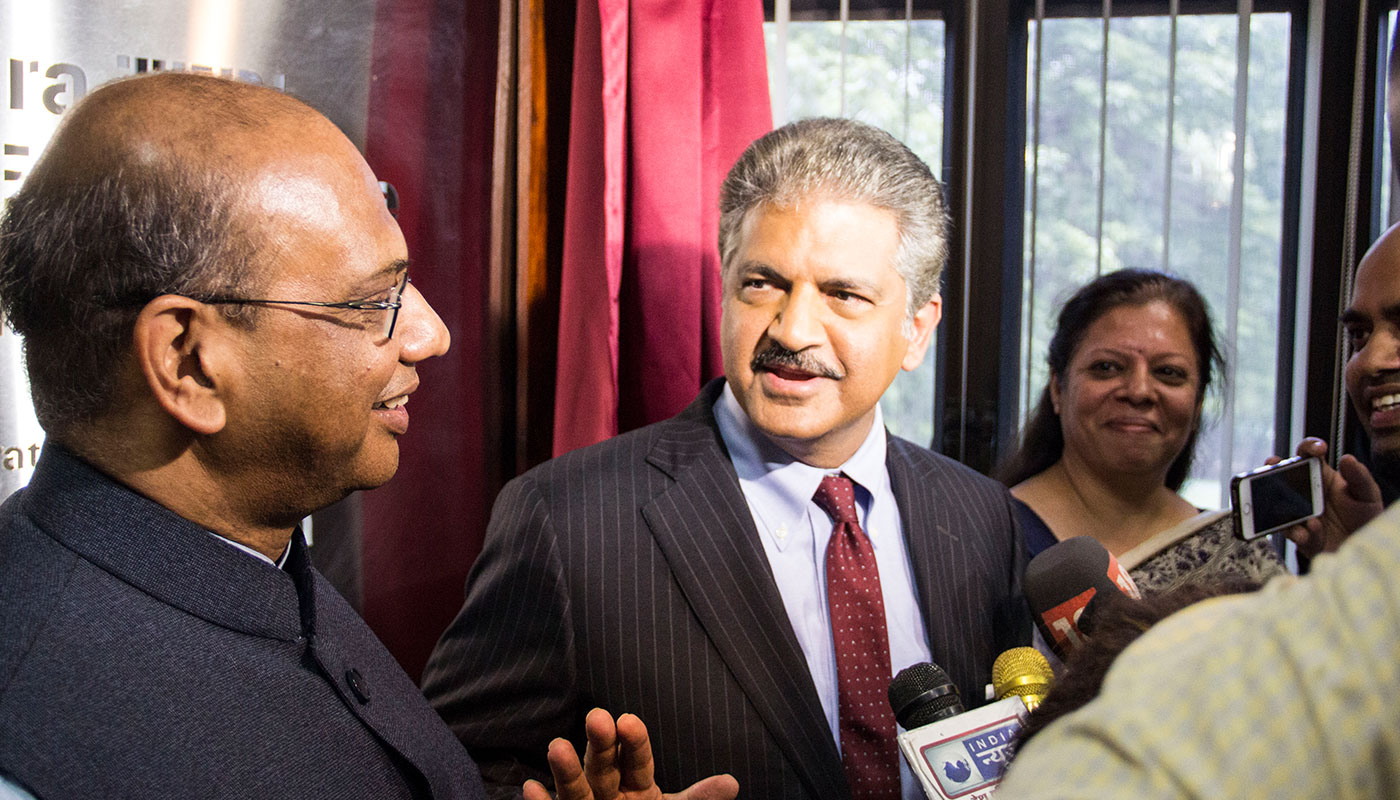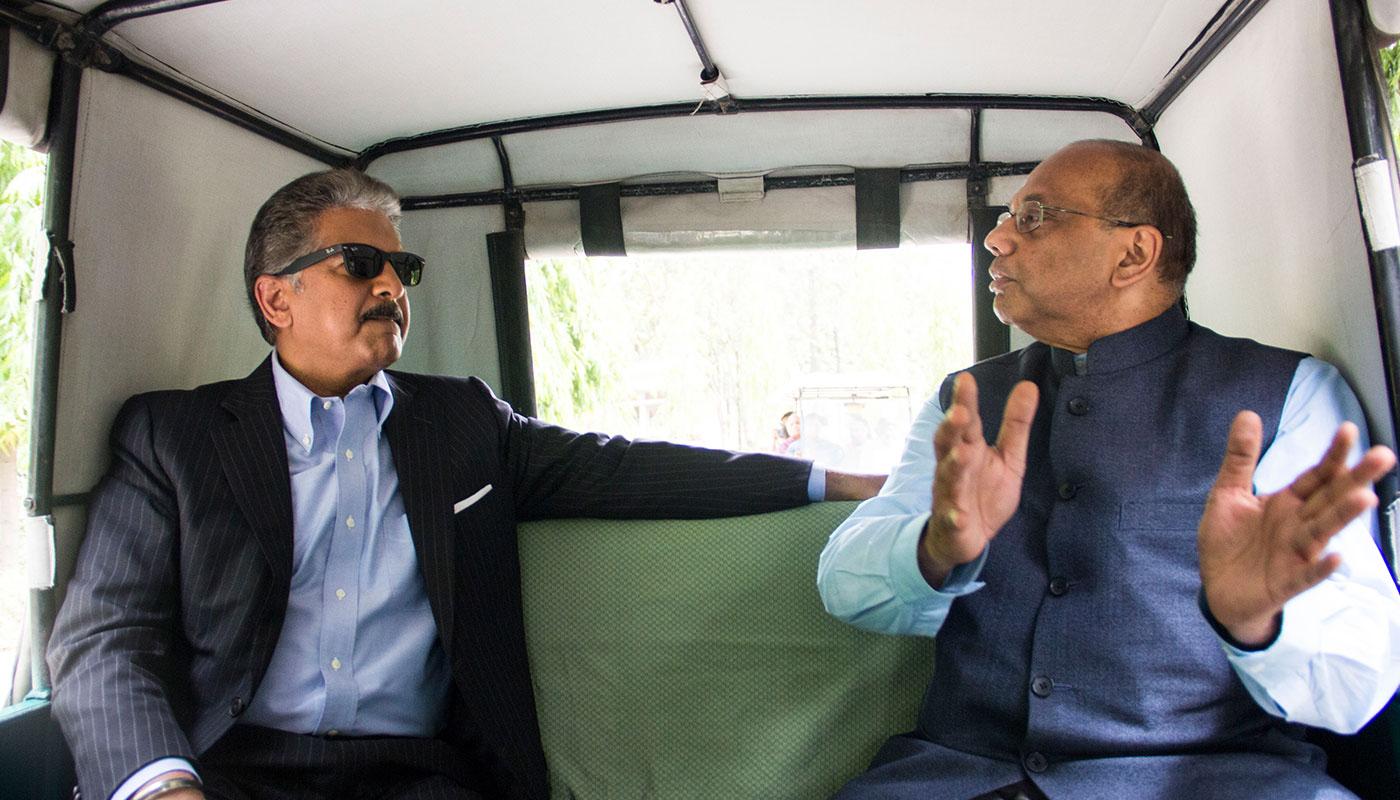 Mr. Mahindra and Dr. Mathur touring the Gwal Pahari campus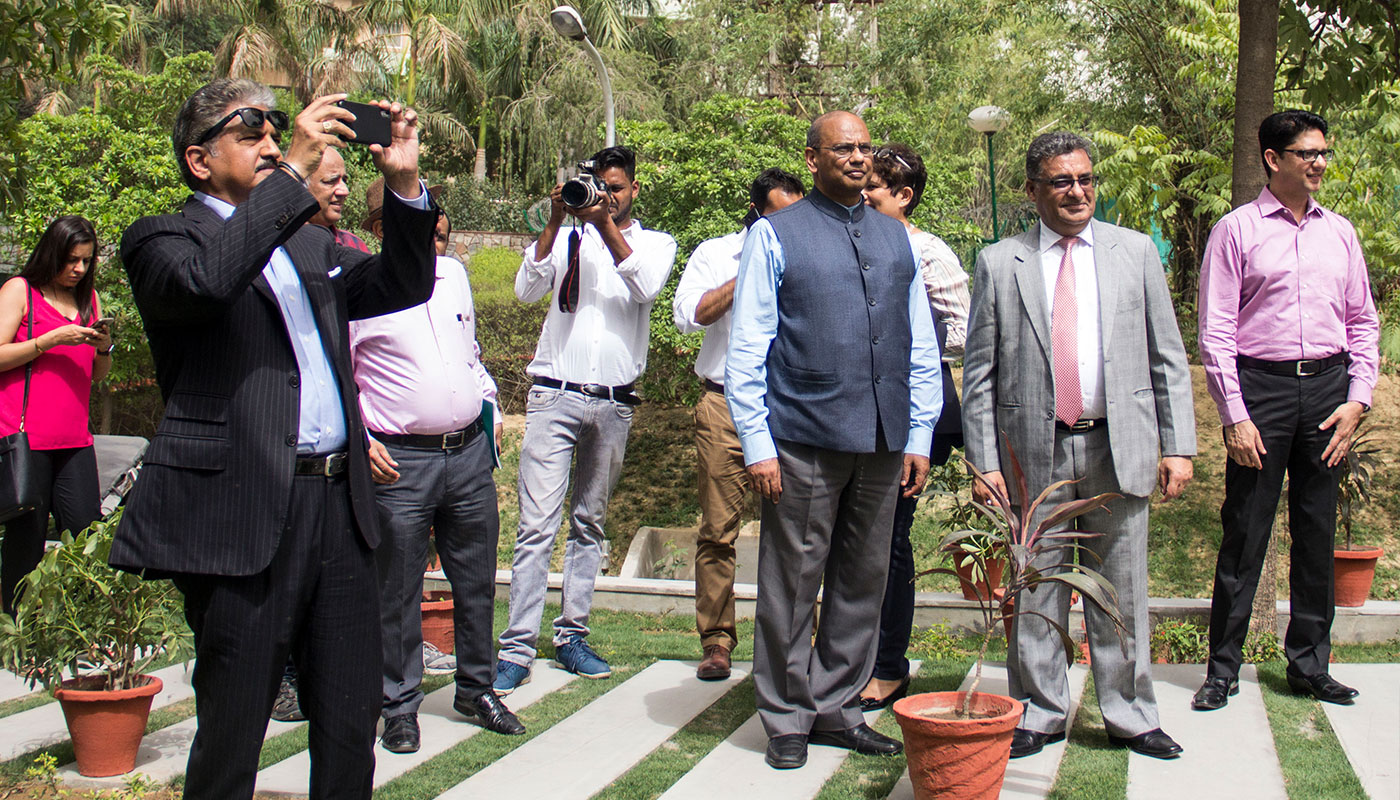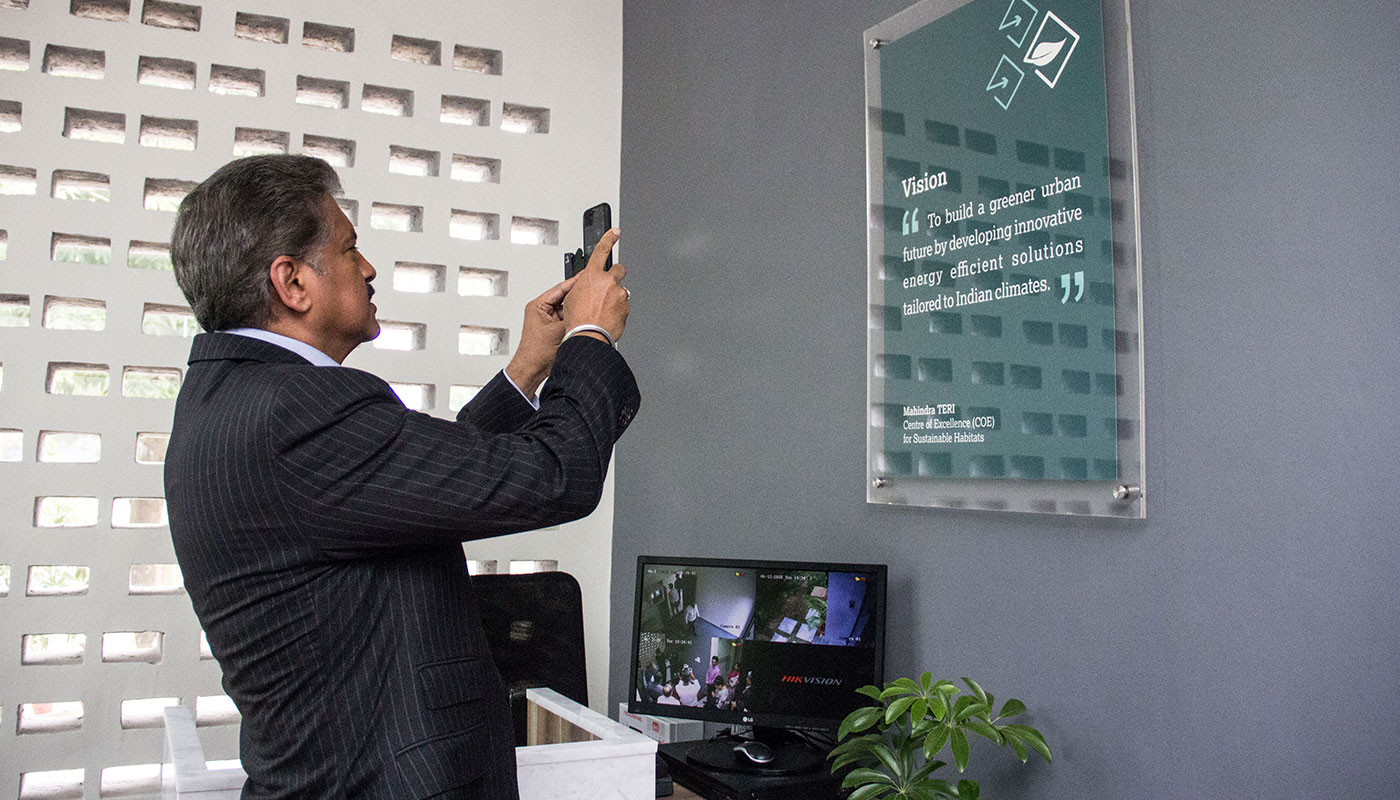 Mr Anand Mahindra – the lens man!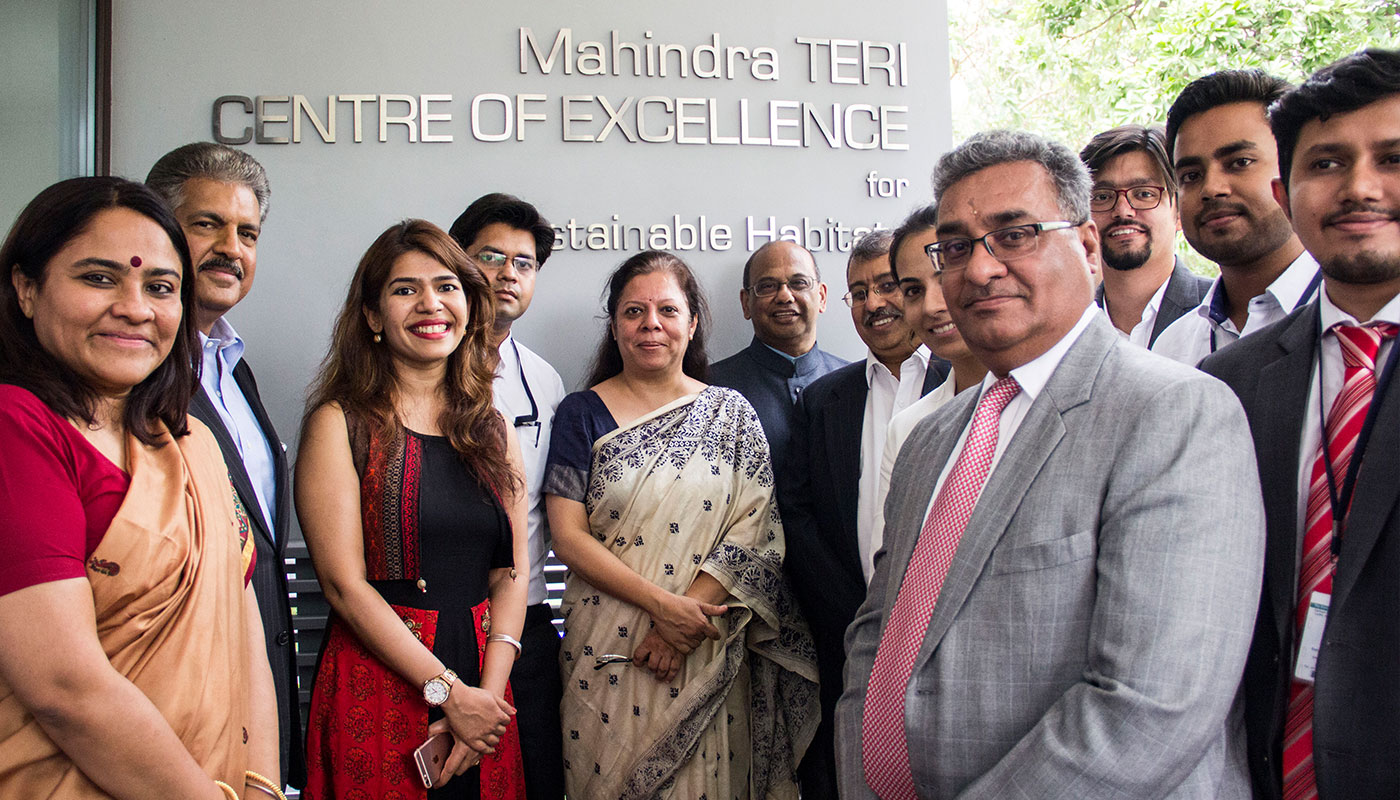 Team CoE, led by Mr Sanjay Seth, outside the 'Mahindra-TERI Centre of Excellence' with Mr Mahindra, Dr Mathur & Ms. Arjundas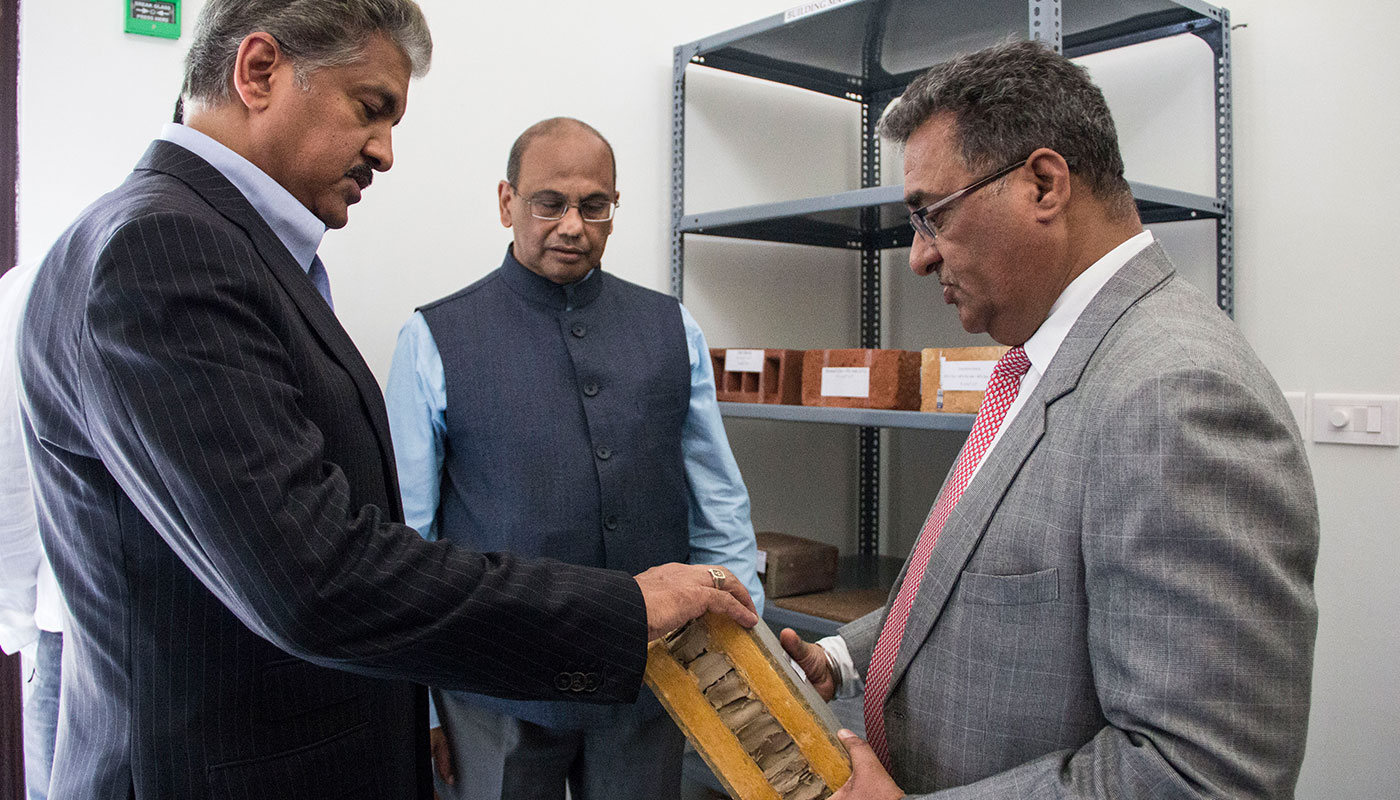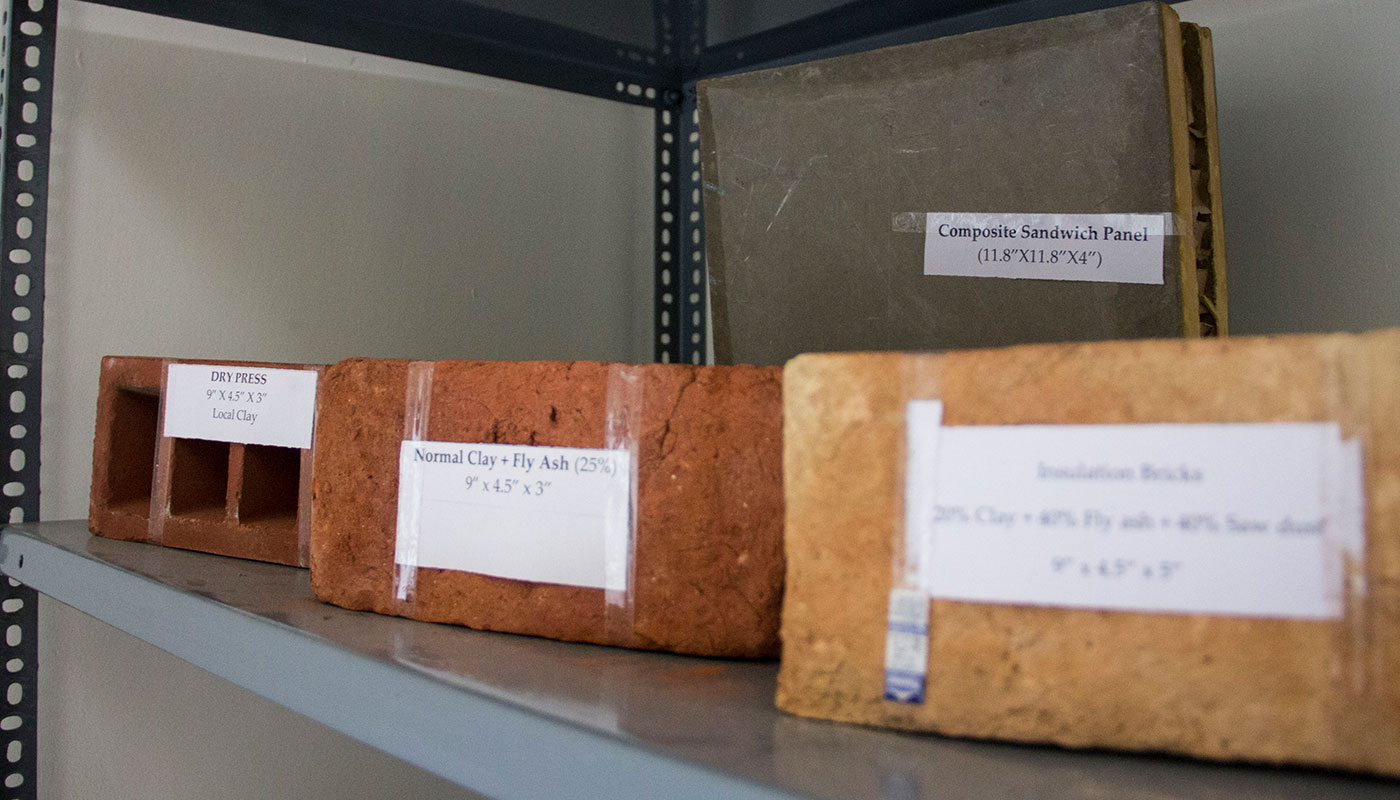 Mr. Mahindra taking a look at some of the building material samples which will be later tested for their thermal properties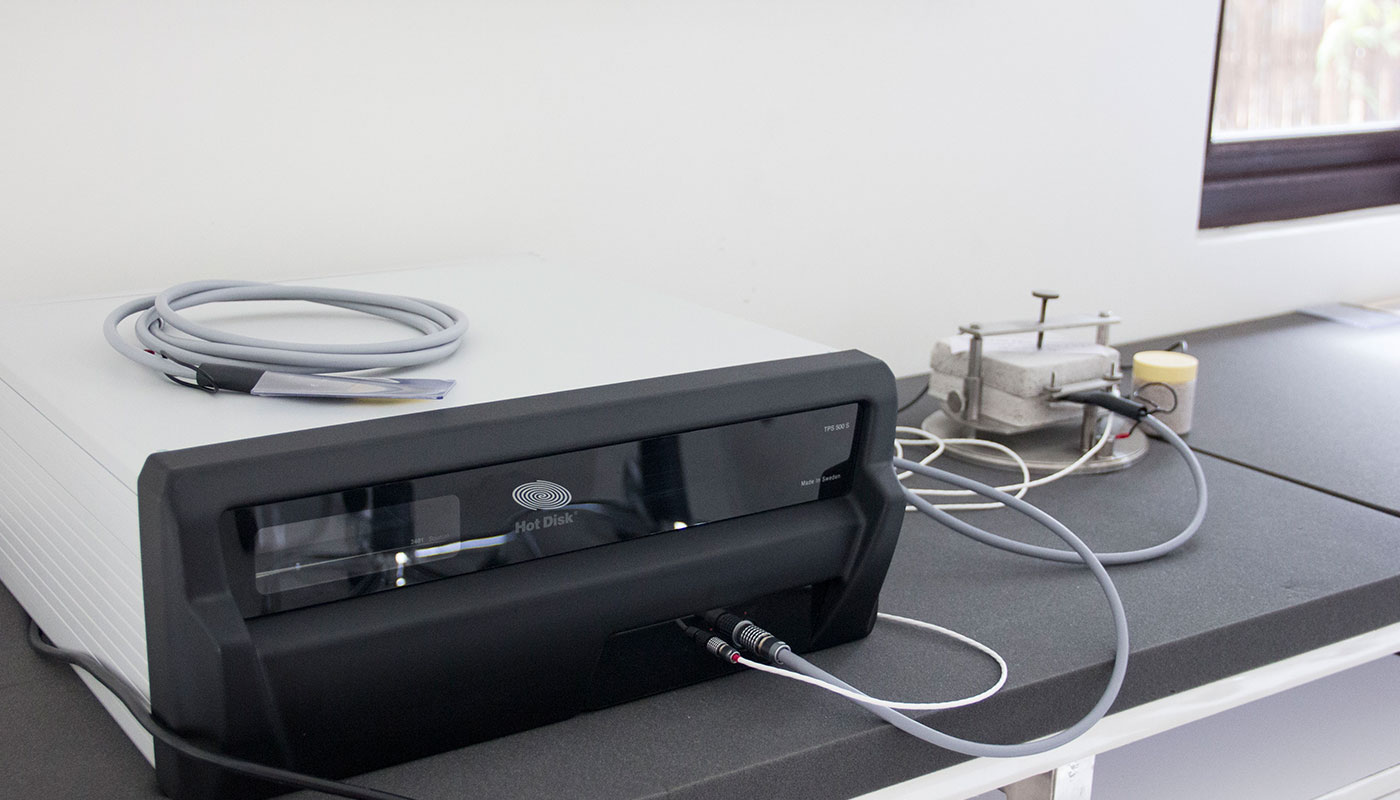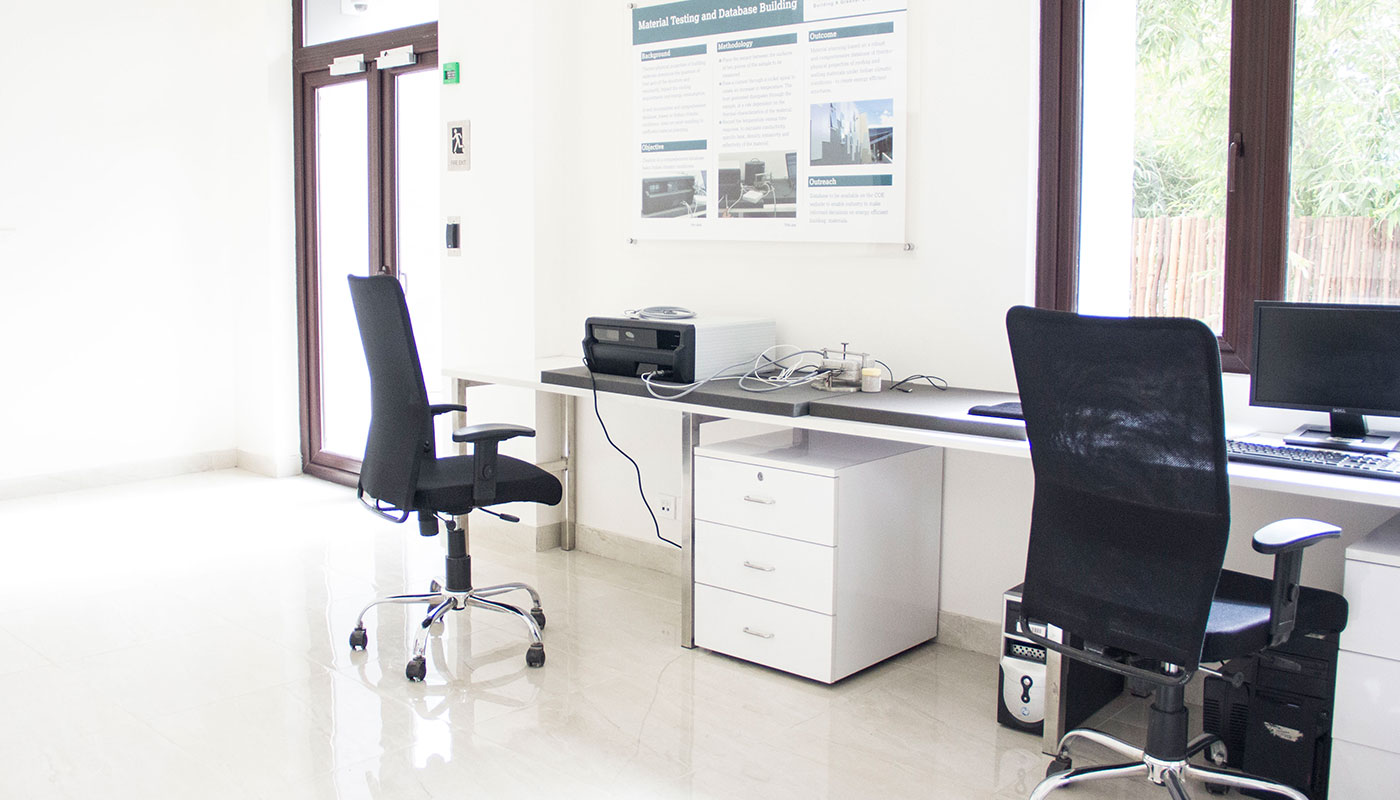 Hot Disk analyser for testing thermal properties of building materials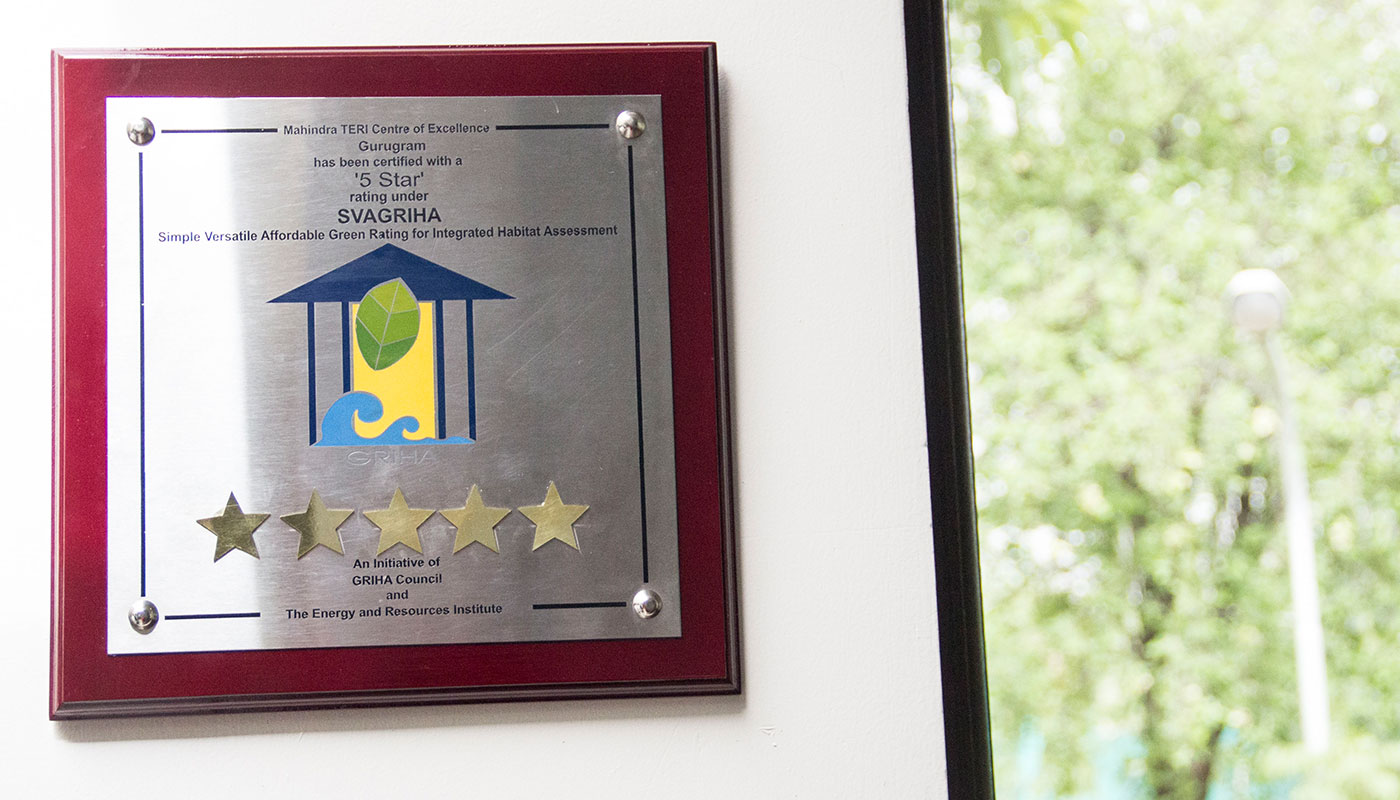 SVA-GRIHA rated, the CoE building makes use of energy efficient building material and design including spray foam insulation, installation of double glazed uPVC doors and windows; water saving measures through low-flow sanitary fixtures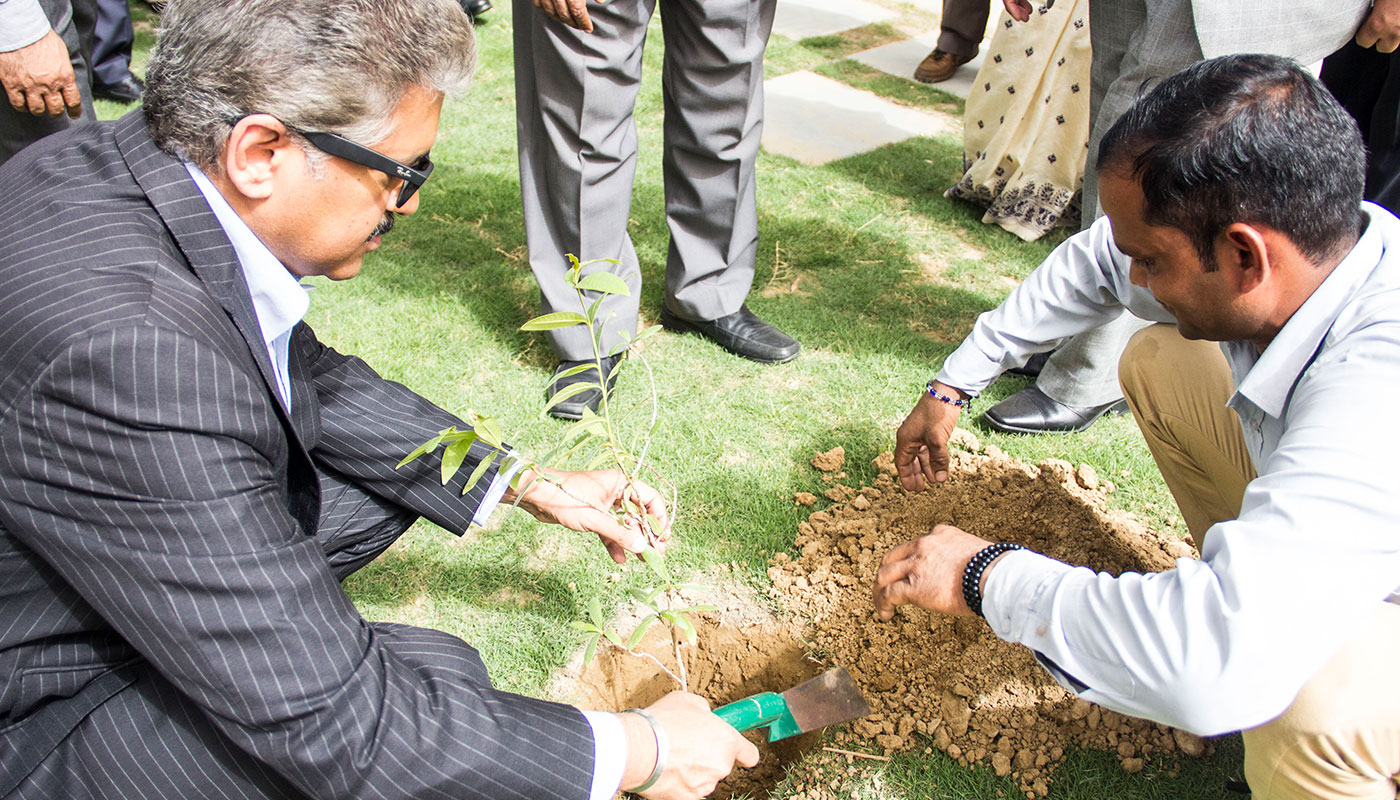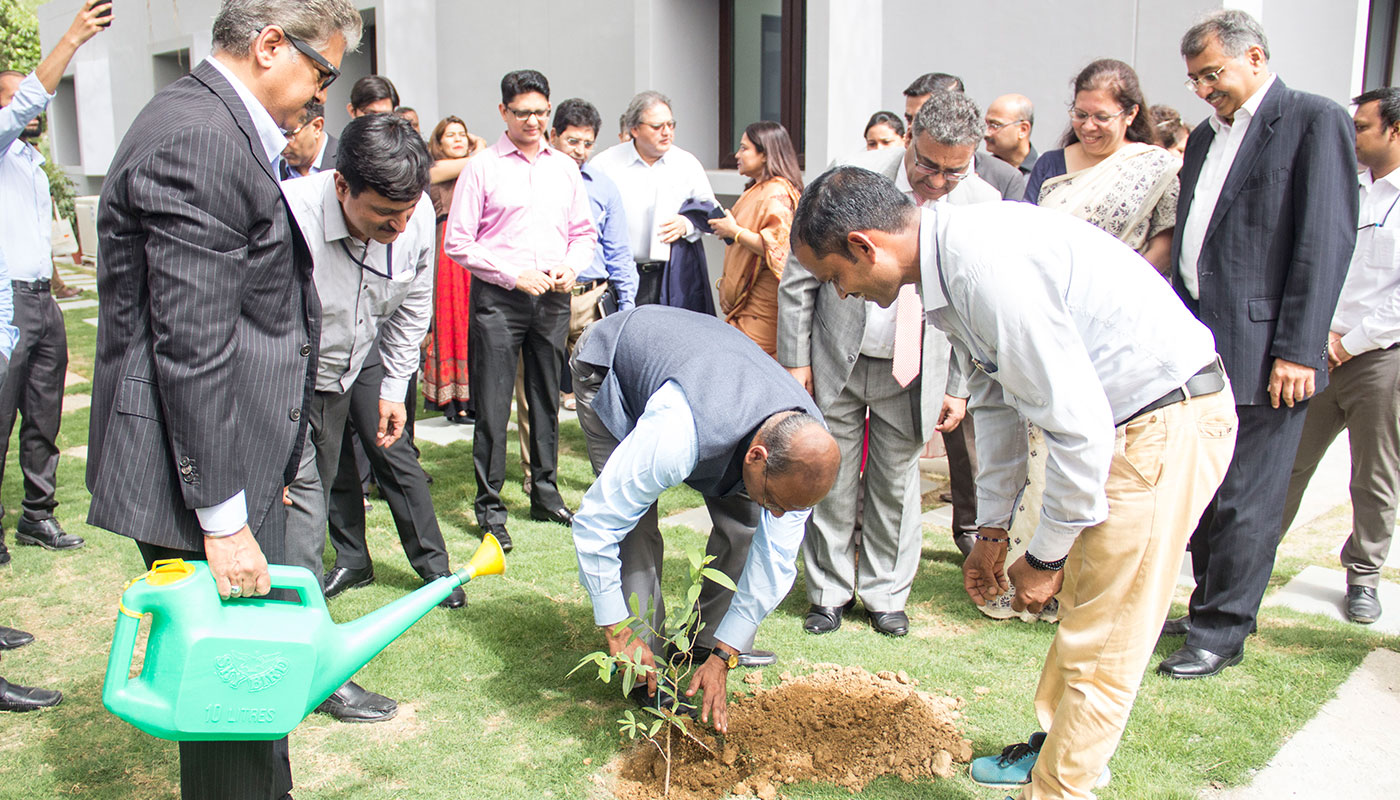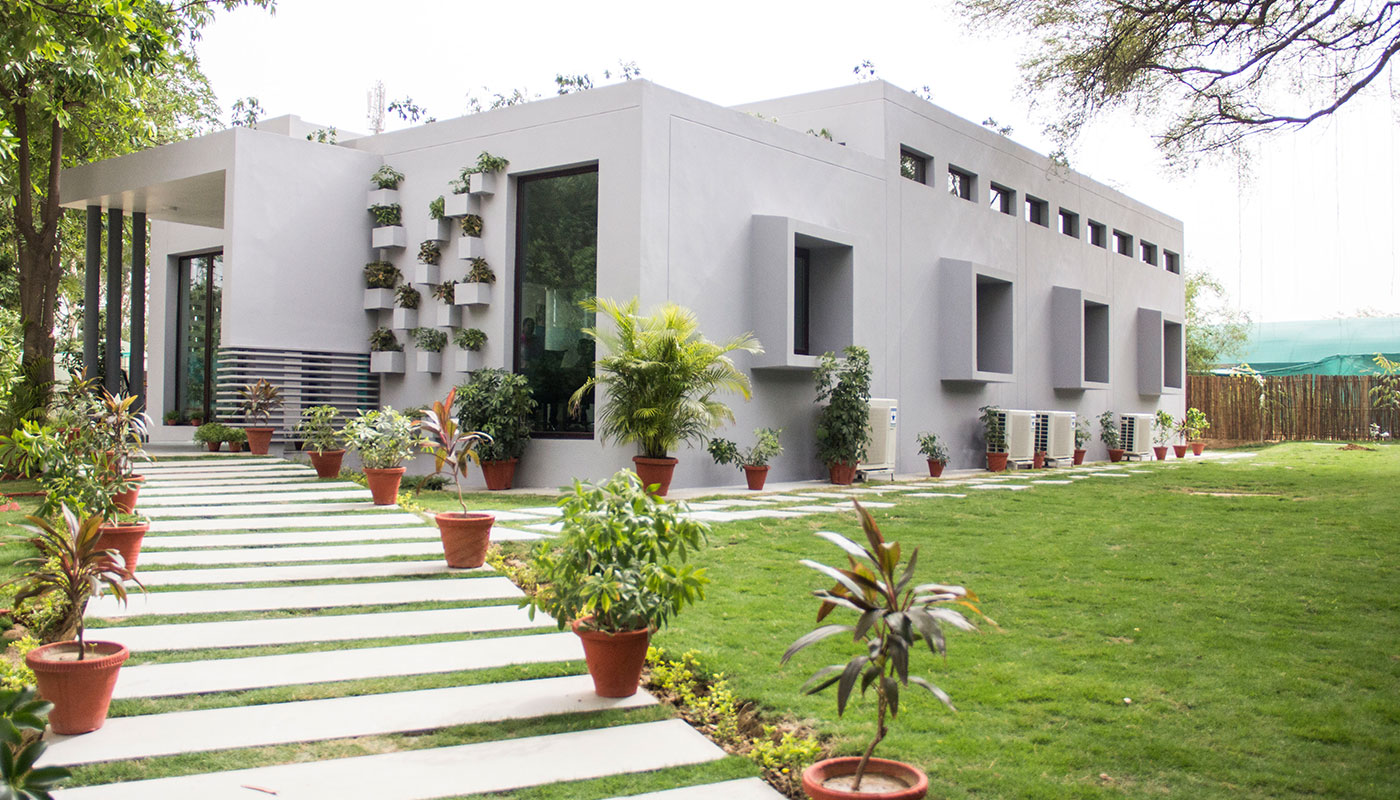 The Mahindra-TERI Centre of Excellence for Sustainable Habitats at TERI Gwal Pahari, Gurgaon