Setting up solar rooftops in educational institutions of the city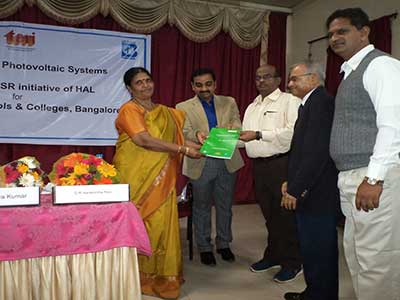 On April 15, 2015, TERI and Hindustan Aeronautics Limited (HAL) signed a Memorandum of Agreement (MoA) to undertake the 'Sustainable Educational Institutions in Bangalore', which involved setting up of Solar Rooftop Photovoltaic Systems (SRTPVs) in Bengaluru's schools. By November 2015, handing over of these systems to schools had begun.
This case study goes through the project in which TERI's efforts not only led to the installation of the SRTPVs in a few months, but also familiarisation of the city's discom engineers and staff with the process due to their involvement in the project.