How Big Should These Be?
When we talk and act on climate action and the energy transition in emerging economies, the discussion can range from topics such as climate mitigation, adaptation, energy transition, financing, and business model innovation to next-generation technologies. In this article, Biba Jasmine says that given the current debate and discourse around net zero and carbon neutrality, it is important to pause for a moment and reflect on whether companies need to realign their purpose to serve a more holistic set of stakeholders—including the environment—and leverage additional channels to demonstrate their commitment to more sustainable activities along the value chain. It stands to reason to ask what companies can—and must—do to make progress towards a low-carbon economy.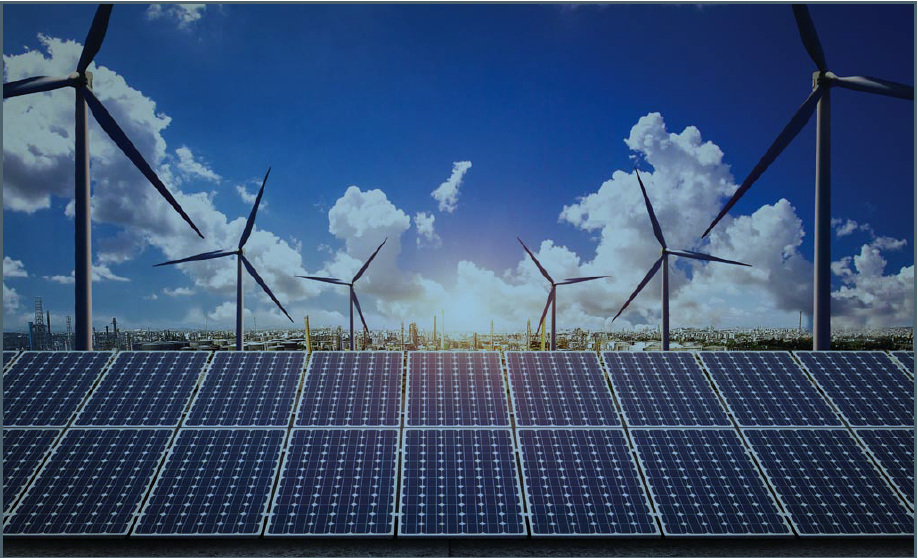 As the United Nations Climate Change Conference (COP27) concludes, businesses and other organizations should accelerate action to avert the worst threats of climate change. The urgency of the climate crisis comes at a time when the role of business in society is shifting from shareholder dominance to stakeholder capitalism.
The Intergovernmental Panel on Climate Change (IPCC) policy documents clearly state that climate change will have a direct impact on infrastructure and business investment. As people become more aware of this issue and governments respond to the impacts of climate change and the costs of adaptation measures, legislation will become more comprehensive and thorough. The Kyoto Protocol is the best-known attempt, and countries that have ratified it have pledged to reduce their carbon dioxide (CO2) emissions within a specified time period. Another more recent attempt to reduce carbon emissions is the 2015 Paris Agreement, but there are other circumstances in which policies are making progress.
Risk is the problem that requires attention. If the projected temperature rise occurs and productivity is affected by adverse working conditions, the International Labour Organization projects significant losses in employment and the economy by 2030. Nearly every industry is directly or indirectly threatened by climate change. According to a 2019 study, the United States alone could lose USD 520 billion from a global temperature increase in 22 sectors if a higher temperature scenario occurs.
As a result, companies need to think about how climate change could impact their business by increasing resource productivity, spurring innovation, and developing new products and services that are less carbon intensive or enable carbon reduction by others.
Business Unusual or Business-as-usual?
Climate change should be a strong business argument, business opportunity, and business responsibility for companies. A low-carbon economy is the only path to sustainable economic growth. Therefore, businesses must call on governments to keep climate change high on the political agenda and to use effective policy and economic instruments.
There is also an urgent need to maintain political stability so that businesses can make major investments in low-carbon pathways. Any policy reversals at the national and international levels will jeopardize business action on climate change. Future policy and economic instruments should be designed to support the ambitious targets set out in India's revised Nationally Determined Contributions (NDCs), and not serve as a disincentive to future climate action by business and industry.
Can Businesses Be a Gamechanger in Limiting Climate Crisis?
Climate protection is the best strategy for the private sector. Electric vehicles will be the engines of the future. Renewable energy is being installed at a record pace. Major oil companies are putting an internal price on carbon. The green bond market is growing rapidly. Insurance companies are playing a leading role in shaping the future of many industries when warming exceeds 2 degrees and much of the economy will become uninsurable. Innovative technologies are emerging in sectors such as transportation, energy, and agriculture as a major factor in building the resilience of communities and economies by enabling them to adapt to climate impacts. The bottom line, then, is that climate action must make economic as well as business sense. The question that arises is how do we sustain this momentum and accelerate action even further. How can we achieve full transformation? There is not just one answer to this. Policymakers and the private sector must work together to implement country-level actions that do their part to contribute to the Paris Agreement and achieve the Sustainable Development Goals (SDGs).
Investment in Sustainable Infrastructure
One of the most striking aspects of the USD 90 trillion investment requirement for the next 15 years in infrastructure is that more than two-thirds of it is in the Global South and at least 60 per cent is in energy and transport. Currently, private investment accounts for 35–40 per cent of infrastructure investment in emerging markets and 60 per cent in developed countries. Private investment is therefore critical. Investment in climate-resilient infrastructure is necessary to promote sustainable development, job creation, and economic prosperity. Among other employment benefits, building infrastructure adapted to climate change can lead to job growth and prevent job loss. We need to keep this in mind as we pursue complementary policies that will help us build resilient infrastructure plans.
The IPCC asserts that increased global warming will drive up the cost of maintaining and rebuilding urban infrastructure, including buildings, transportation, and energy supplies, leading to service disruptions, particularly for cities, settlements, and infrastructure in cold regions and along coasts.
Creation of Green Jobs
The good news is that companies now have a great opportunity to fill positions in the age of climate change. Training and empowering people who will shape this environment of the future must be a top priority. We need to start thinking about skills development in this area as there is an active, independent focus on greening jobs, labour markets, and workforce employment. Studies by the Skills Council of Green Jobs show that in India alone, 60 million jobs will be created in these employment opportunities by 2020, 30 per cent each in waste and water management. Other industries include renewable energy, green transportation, and green construction. A lot of green jobs are being created in India due to the rapid implementation of green initiatives in the country.
Businesses to Move Forward Faster
Businesses should push governments around the world to develop climate policies that provide fiscal and regulatory support to drive sustainability and manage climate risk, accelerate the flow of affordable green technologies, and provide funding to scale business models—all of which must be focused on mitigating the impacts of climate change and adapting to its negative consequences. To achieve this, companies need policy certainty and market visibility to move forward. Companies can decarbonize the economy if they can work with policymakers to benefit from long-term stable policy frameworks. They also need to cultivate close relationships with policymakers to create frameworks and incentives that help companies engage in climate action. This year's 27th Conference of the Parties (COP) to the United Nations Framework Convention on Climate Change (UNFCCC) also made it clear that there is real momentum on climate action and we need announcements that businesses and investments are changing in line with climate and sustainability goals. All ambitious climate targets and follow-up actions need to be scaled up to show that the momentum for change is real. The world must collectively show that the promise of the Paris Agreement—a stable, secure world where peace and prosperity thrive—is within our reach.
Strengthening Resilience of Vulnerable Communities
There is also an urgent need to strengthen the resilience of vulnerable populations. We need to connect the dots on how everyone recognizes the importance of moving faster and more intensively to address climate change. The private sector needs government support to create the necessary laws and open up investment opportunities. On the other hand, the government needs to convince the private sector to invest in sustainable technologies and create technologies and solutions for the nation that are viable and sustainable. Women and local communities must be given the tools they need to implement climate action, reap its benefits, and take ownership of existing projects.
Balancing Mitigation and Adaptation
Achieving the goal of a carbon-free world will require the efforts of all stakeholders and synergies between adaptation and mitigation technologies and initiatives. It is important to develop approaches that build resilience while reducing emissions. This will require efforts from all sectors. It is time for the private sector to increase its presence and play a key role by presenting and sharing private sector experiences and issues, and upscale best available practices.
Is it All About Reducing Emissions and Coping with Extreme Weather Events?
With India facing a significant development deficit and a large portion of the population lacking access to electricity, health care, food security, safe drinking water, and sanitation, a low-carbon path should be adopted to meet development needs. A low-carbon path should encourage investment while improving livelihood opportunities and skills, as well as transferring the benefits of a low-carbon economy to the bottom of the pyramid.
India needs to do better on many fronts—air pollution, traffic congestion, sanitation, and flooding—if we are to better reap the benefits of urban development. And for a country like India and others that have a huge development deficit and still lack access to basic needs—water and sanitation—the need for innovative business models is imperative. When we look at these transformative business models, mobilizing funding is critical. We need to look for ways to finance this new infrastructure, much of which is yet to be built in countries like ours. Trillions of dollars in funding will be needed, and we need mechanisms to channel the vast pool of financial resources from public and private sources.
Lessons from COP27
Financing the energy transition remains a major concern in the climate negotiations just concluded. The Paris Agreement's ambition mechanism focuses on the global stocktake that will take place in 2023. At the same time, parties are exploring how robust financing can help drive the energy transition while mobilizing and allocating resources to renewables. But it is still unclear how the discussion will develop and what will happen next.
Parties also need to actively assess the evolution of developed country assistance to developing countries, particularly in the areas of capacity building, technology transfer, and financing. Governments should also consider how to measure success in preventing global temperature rise under the Paris Agreement when they conduct a facilitative dialogue process- based initial project evaluation in 2018. Ultimately, the decision must facilitate faster climate action by companies, increase the visibility of these efforts, and ensure that these efforts are rewarded by consumers and the marketplace. This includes holding relevant companies accountable for their actions, reporting on actual emissions, analysing global data and drawing conclusions, and allocating resources and funding for more effective efforts. Progress must be made in 2023.
To take a meaningful step, India and all other major players in the global economy must work with the private sector to determine what needs to be done for a low-emissions transition and transformation. Our best-case scenario is clear and robust policies. Business needs them, governments need them, other countries need them to support countries like India, to open access to finance and technology, and to build capacity for action as quickly as possible. COP27 is also emerging to give us something more. Announcements that businesses and investments are changing in line with climate and sustainability goals are needed to build even more confidence in the momentum of climate action. Indeed, India set great examples of this last year at COP26, setting a goal of meeting 50 per cent of its energy needs from renewable sources by 2030, among other climate actions presented, and highlighting that the transfer of climate finance and low-cost climate technologies is increasingly important for developing countries to implement climate actions.
Businesses to Translate Climate Ambition Into Action
Businesses are concerned about the impact of extreme weather events, which have resulted in higher costs and reduced water supplies. They are concerned about how climate change will affect their businesses and customers in the future. They are concerned about the prospect of worsening climate change impacts and fear its consequences. In addition to strong public policies that support market adjustments to accelerate and expand the commercialization of clean technologies, businesses must reduce their emissions and prepare for the impacts of climate change. This opportunity also opens the door for other small and mid-sized companies to inspire emerging new businesses to integrate sustainability from the ground up, which could significantly mitigate the shock of delayed climate budgeting in their organizations. Large companies are finally putting climate change on their agendas; it is doable. It's also encouraging to increase revenue while protecting the environment.
With two historic climate change agreements and the SDGs adopted in 2015, the amount of funding, technology access, and institution building required to embark on a sustainable development path to which many countries have committed is enormous. We need to work together to make this happen. There is a huge need for financial resources. Climate action cannot be left to governments alone. All stakeholders—governments, businesses, civil society organizations—must decide together to embark on this path.
Are We All in This Together?
The time has come for all responsible stakeholders to work together to improve the current state of the changing climate. One example of this is for the private sector to establish standards for valuing social and environmental capital, as these are new concepts. However, much experimentation is needed before an appropriate valuation framework is developed. For example, how do you weigh the social costs of losing jobs when a factory closes against the environmental damage caused by polluting the factory? The private sector should and must consider the ideas of valuing social and natural capital in addition to innovation and accelerated decarbonization. Nonetheless, companies are beginning to embrace the idea of a circular economy, where resources are recycled within a system to reduce waste entering the environment, thereby reducing greenhouse gas (GHG) emissions. This takes the adage of "reduce, reuse and recycle" to new heights. We are also seeing the proliferation of business models focused on the sharing economy. Many private players are currently being influenced by this trend. The difficulties ahead encourage collaboration in the business community. The Montreal Protocol on Substances that Deplete the Ozone Layer is the best and most sustainable example of this. It is the result of a public-private partnership and business collaboration to phase out chlorofluorocarbons used in old air conditioners, refrigerants, and deodorant sprays.
Fostering entrepreneurial innovation and seeking new business prospects are the new issues in dealing with climate change. From electric vehicles to drip irrigation modules and solar energy systems, significant market opportunities are now emerging. With the Global Reporting Initiative (GRI) and the International Integrated Reporting Council calling for greater compliance, accountability and sustainability in their sustainability practices, companies are also becoming more aware of these requirements.
All of these trends have led the world's leading companies to place climate change and sustainability at the centre of their business strategies and to incorporate the sustainability agenda as a whole into traditional strategy formulation. Companies that lead the way in addressing climate change over the next 20 years will not only directly reduce emissions, but will also gain the credibility and reputation to invite employees, customers and suppliers to follow them based on their performance, innovative work or the products and services they offer. These companies will influence the new era of trade because they recognize the link between reducing GHG emissions and increasing productivity and revenue.
And yes, this shows that the private sector can play a critical role in delivering effective climate change development cooperation, if we all work together to address the current challenges of climate change through responsible action.
Footnote: Biba Jasmine is a Nehru-Fulbright scholar with a major in sustainable development and conservation biology at the University of Maryland, College Park, USA. She is also a Policy Leader Fellowship recipient at the School of Transnational Governance, European University Institute, Florence, Italy. The fellowship was co-funded by the European Union's Erasmus programme. The views expressed are personal.
This article and more from TerraGreen can be viewed here: https://terragreen.teriin.org/